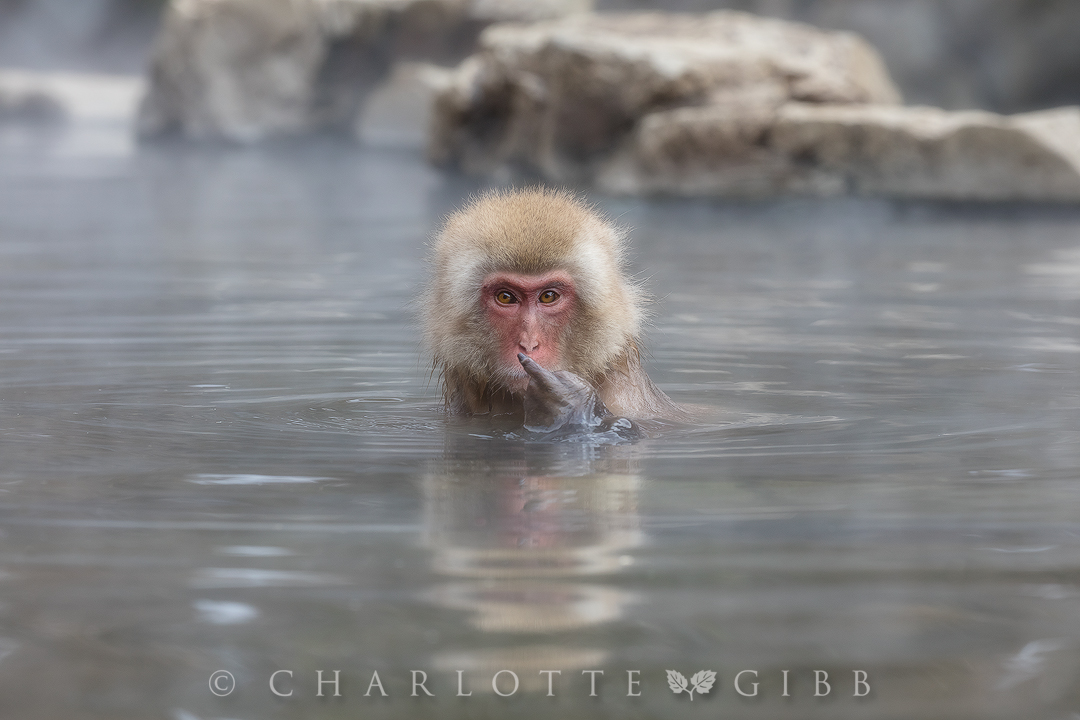 Japan: Part One — Snow Monkeys
April 24, 2016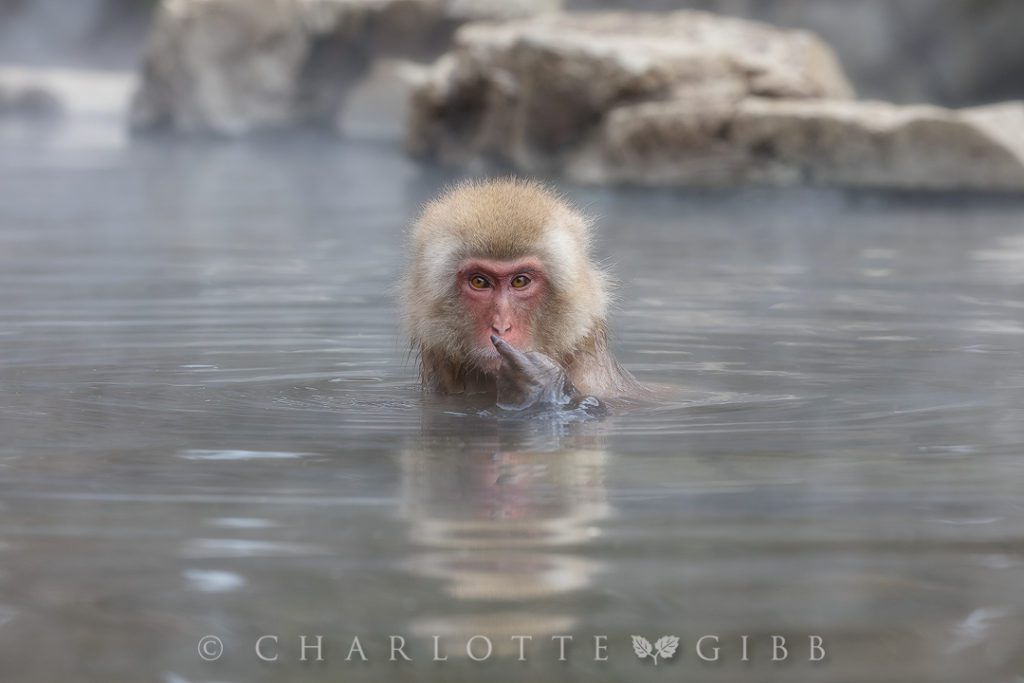 I can't tell you exactly what I was thinking at the time when I decided to sign up to go on a wildlife tour of Japan. My brother, Tom Hamilton, also a nature photographer, suggested that we go, and although I've never really considered myself to be a "wildlife" photographer, the chance to photograph what was left of Japan's wilderness appealed to my sense of adventure.  So, in late February, equipped with a new telephoto zoom lens, an open mind, and plenty of warm clothes, I found myself on a plane heading West across the Pacific, far from my California home.
Despite being overrun by humans for millennia, the island of Japan is actually quite rich in wildlife if you know where to look. We were with a group of photographers led by Martin Bailey, and he was an expert. He led us to wild Macaque Monkeys, Whooper Swans, Japanese Cranes, foxes, deer and sea eagles — practically all of these were found on Japan's Northern island of Hokkaido, where the temperatures routinely dipped into sub-zero numbers, and as such, it was a place where fewer people had to share the land. Hokkaido was wild, by Japanese standards anyway. However, the Macaque Monkeys were not on the island of Hokkaido. We found them on the mainland, and that was our first stop.
Macaques, or commonly called "Snow Monkeys", are native to Japan, named so because they live in areas where snow covers the ground for several months each year. No other nonhuman primate is native in an area so far north nor lives in a colder climate. They are covered in thick, lush coats of brown-grey fur with red faces. Their constant shenanigans are fascinating and their faces hold a myriad of expressions.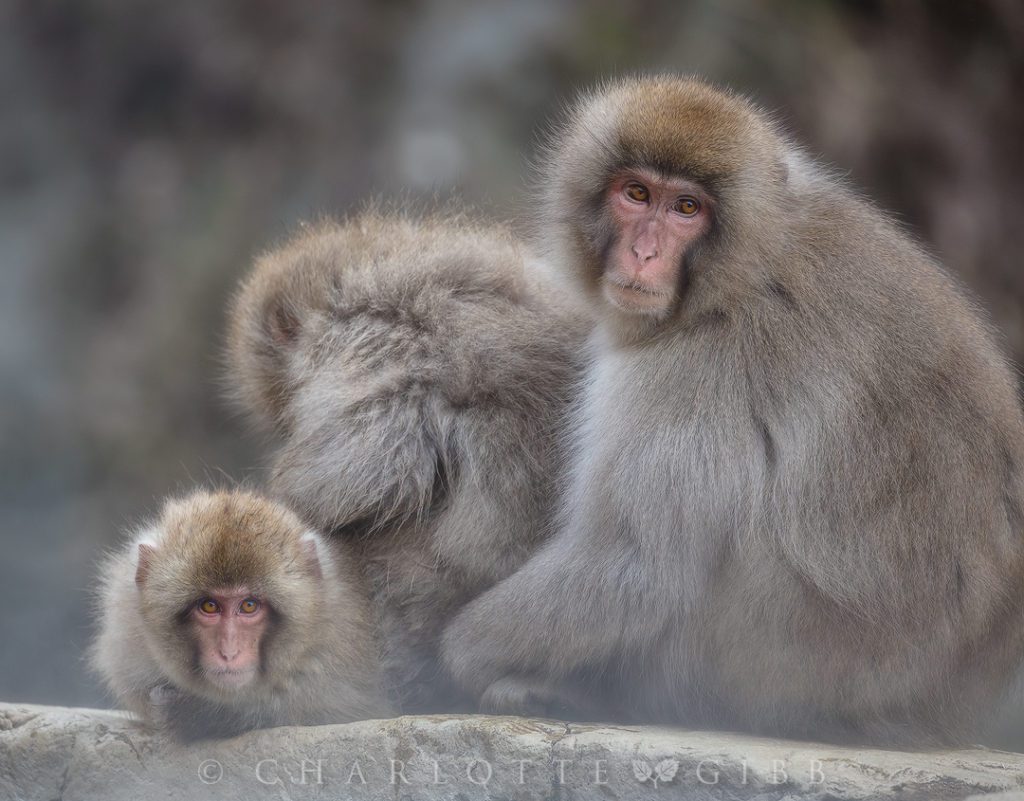 The troop of monkeys we observed over the course of three days were in Jigokudani Monkey Park in Nagano Prefecture, which is part of the Joshinetsu Kogen National Park. The name, "Jigokudani", means "Hell's Valley", named for the natural hot springs there that form in steaming, sulphur-smelling bubbling pools, surrounded by steep cliffs. During the day, the monkeys descend from the cliffs and forest to sit in the warm waters of the hot springs, returning to the security of the forest in the evenings.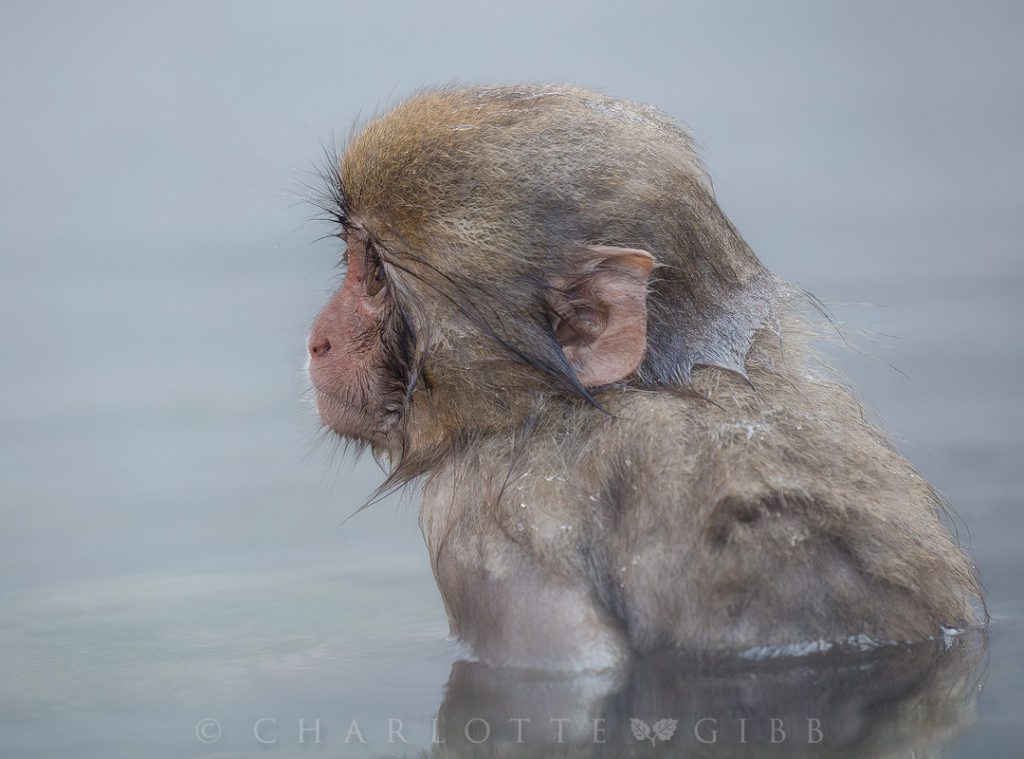 The combination of heavy snowfall and limited access via a 45-minute hike along a narrow footpath through the forest, keep the park relatively uncrowded despite it being fairly well-known. That said, there were plenty of people there, and, remarkably, the monkeys paid little attention to us, running around our feet. One monkey even jumped on me, using my backpack as a springboard to get from one place to another.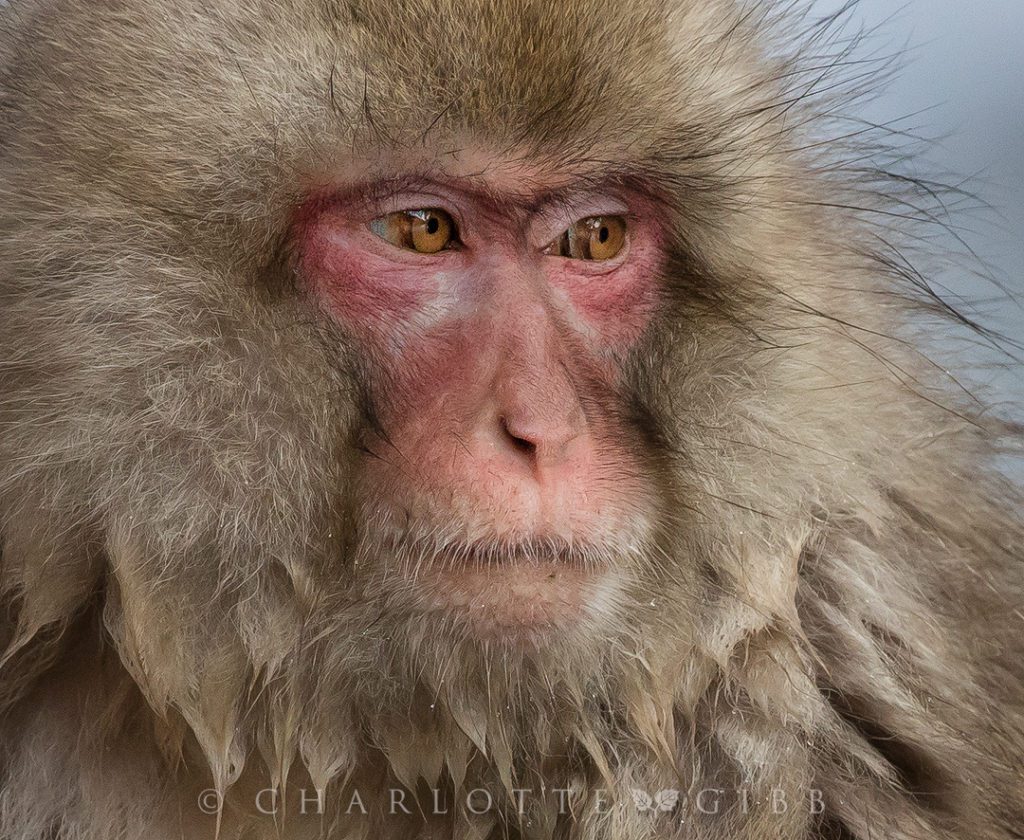 The region is normally covered in snow four months of the year, but this year was dry. An El Niño weather pattern, which created a wet winter in California, had the opposite effect in Japan. Consequently, there were only patches of snow broken up by dirt, which is not ideal photography conditions, so the focus needed to be on the animals and their expressions, and not include much of the landscape. This was not a hardship, as I discovered. The quality of the light in this narrow canyon was perfect for portraiture. Light was bouncing off the canyon walls, but not directly on the faces of the animals. I couldn't have lit their faces better had I been in a studio full of lighting gear. The only thing that would have improved the situation was snow.
We visited the park for three days in a row. The last day, it finally snowed.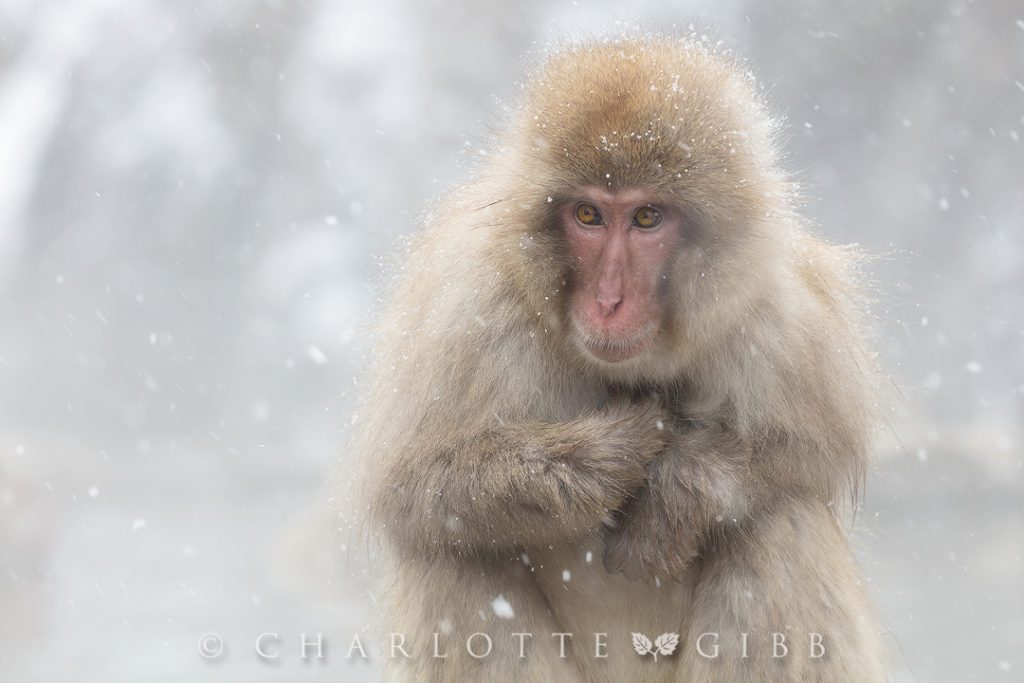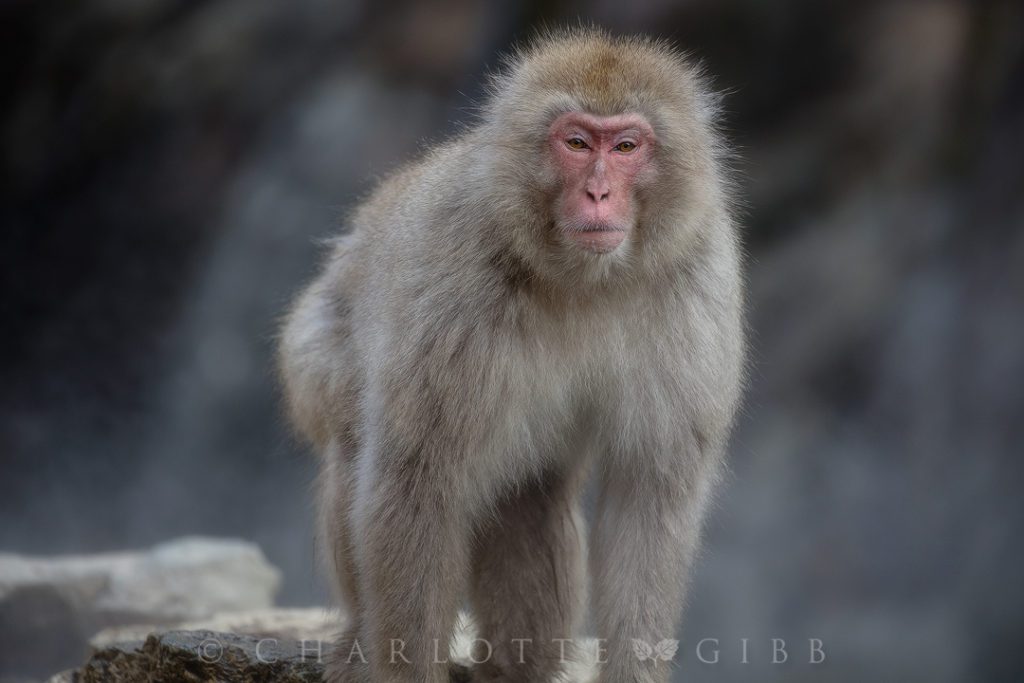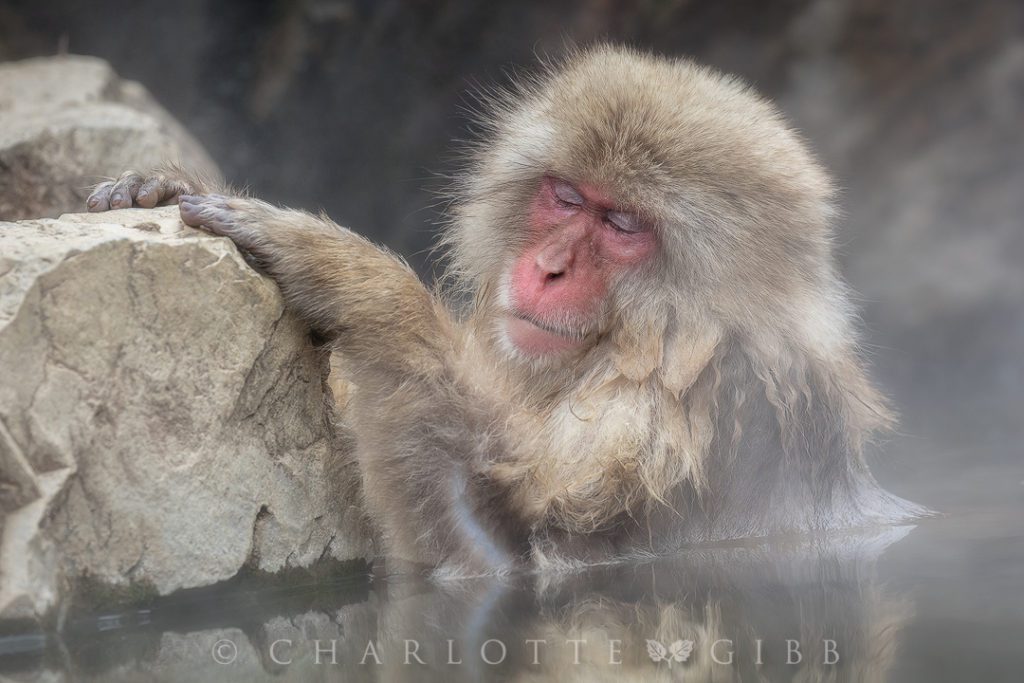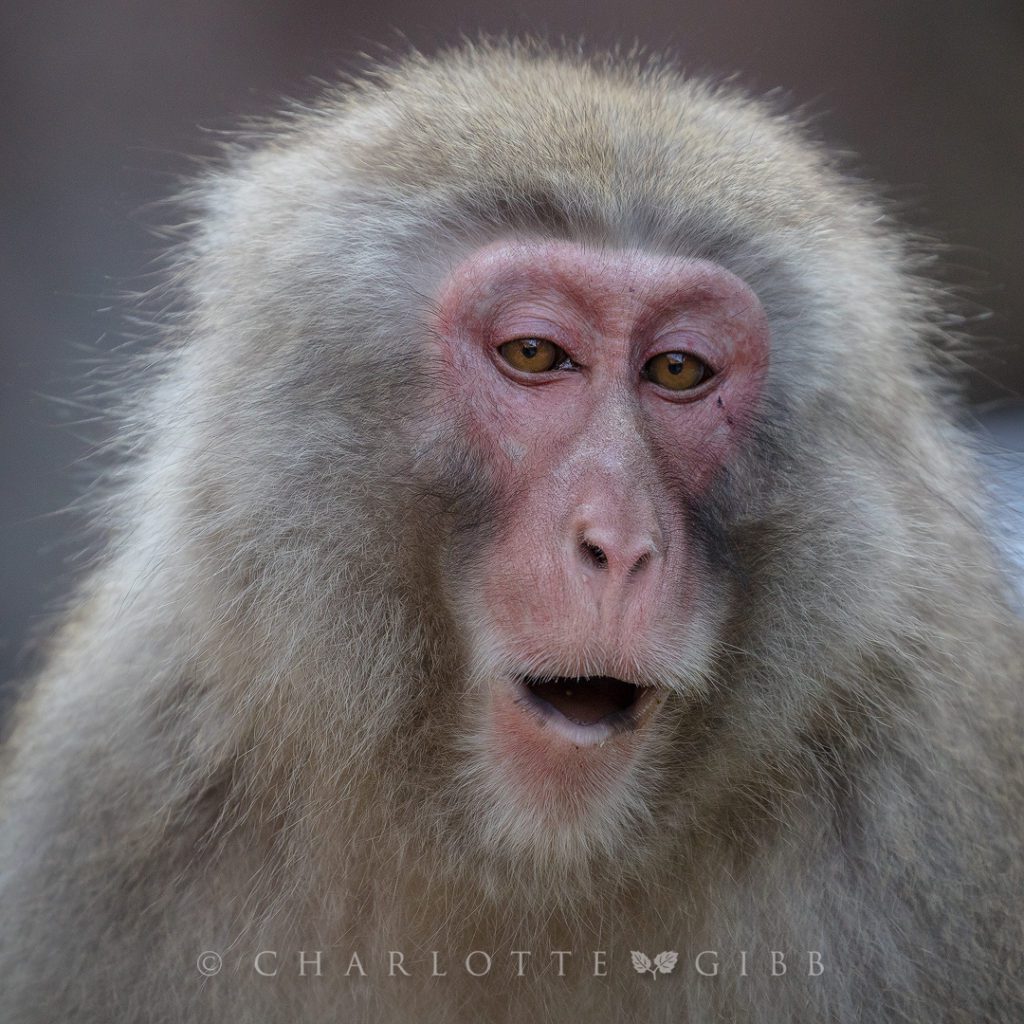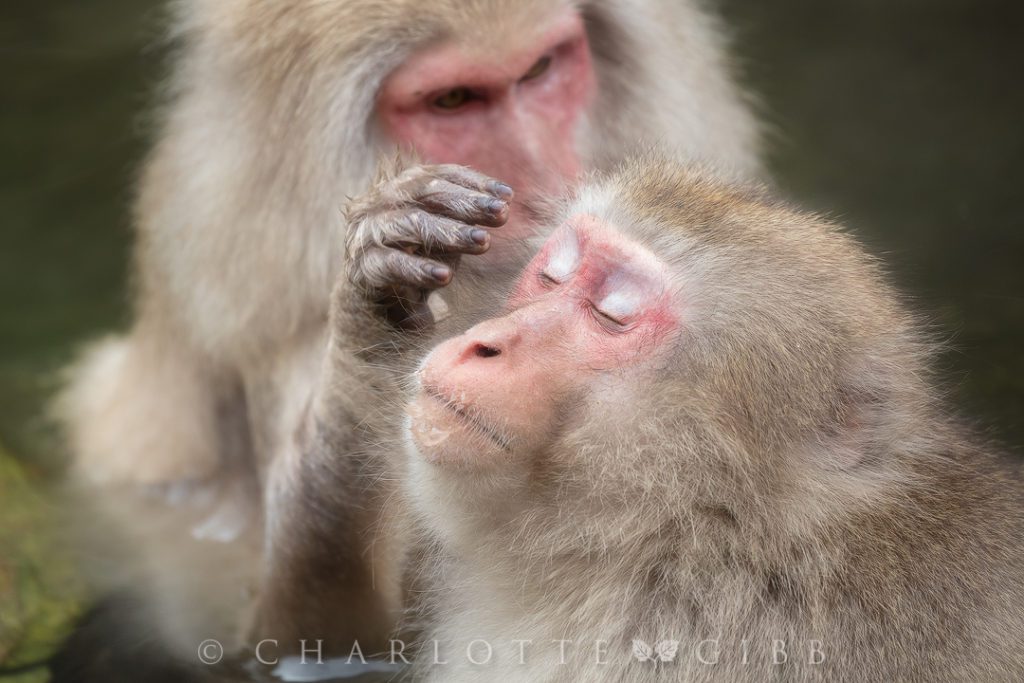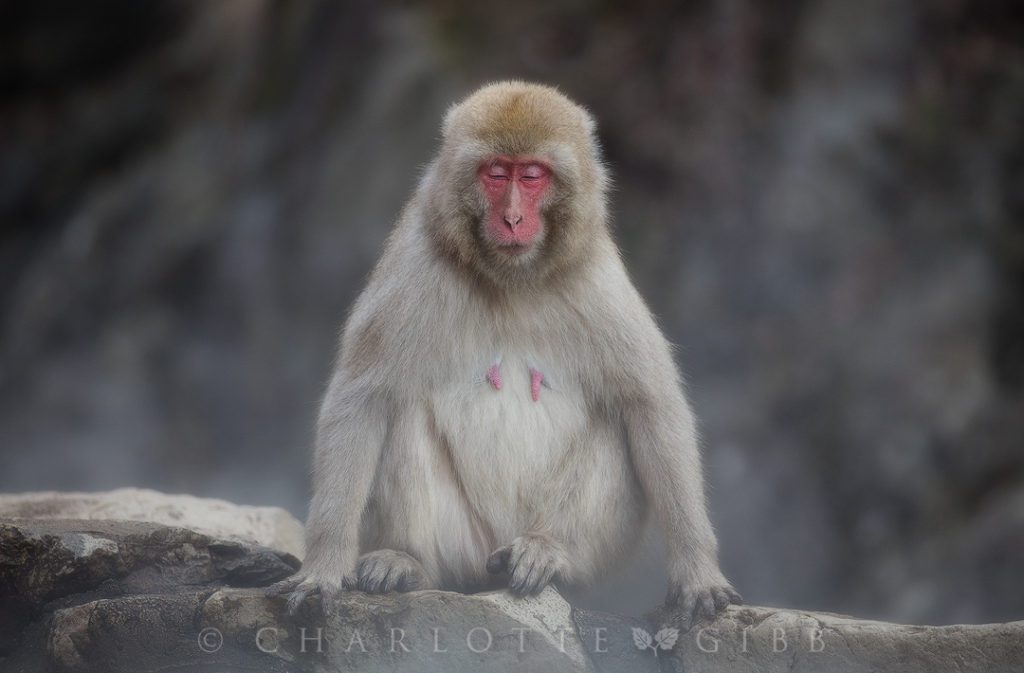 Charlotte Gibb is a contemporary fine art photographer based in the San Francisco Bay Area specializing in landscapes of the Western United States. Her images are often taken in familiar places for the well-versed landscape photographer, but she prides herself on her keen eye toward the subtle and sometimes overlooked beauty of the natural world. Growing up among the beautiful mountains of Northern California, she considers herself a student of life, learning about people, nature, music, and photography along the way. But always, her life-long passion for the wilderness shines through it all. Charlotte earned her Bachelor of Arts degree from the Academy of Art University in San Francisco and has exhibited her work in several solo shows throughout California. Her darkroom, long gone now, has been replaced with digital darkroom tools, and her style has evolved from a somewhat journalistic approach, to one that pays tribute to the natural world.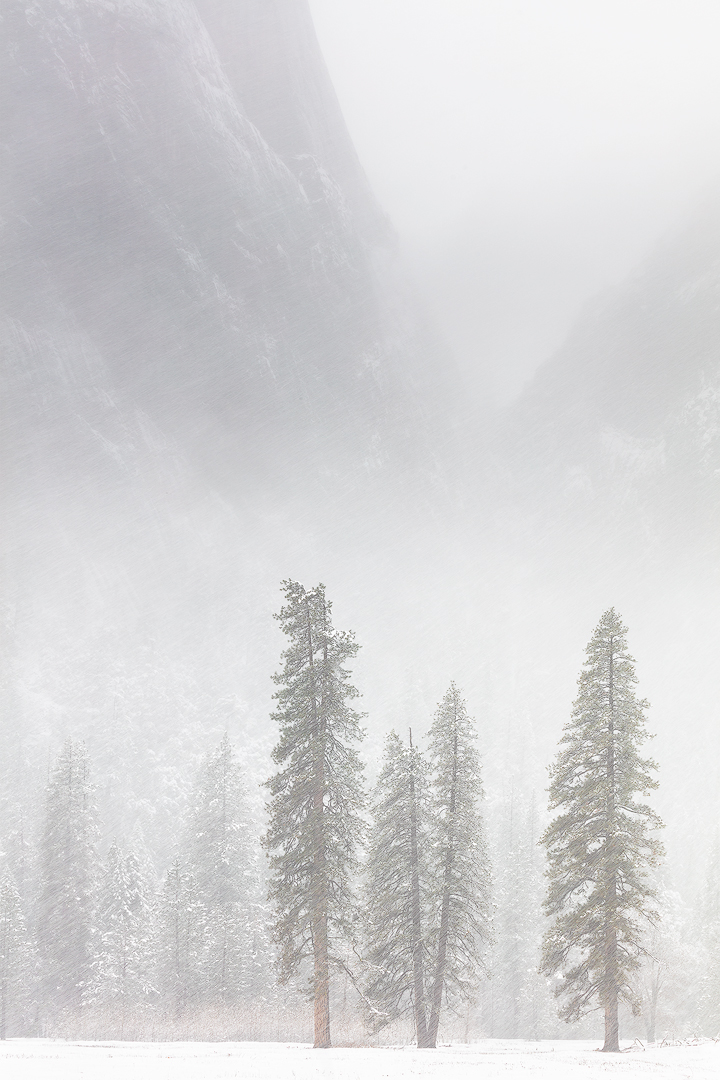 Related Posts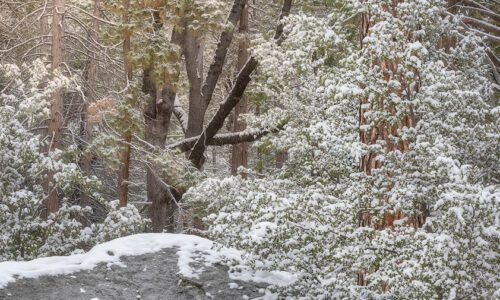 March 5, 2022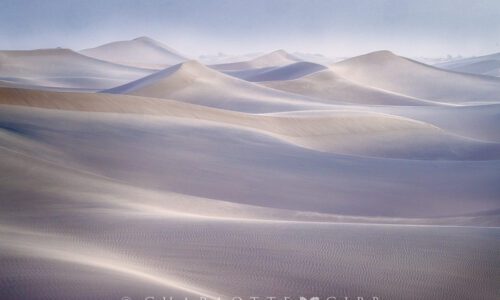 February 11, 2022