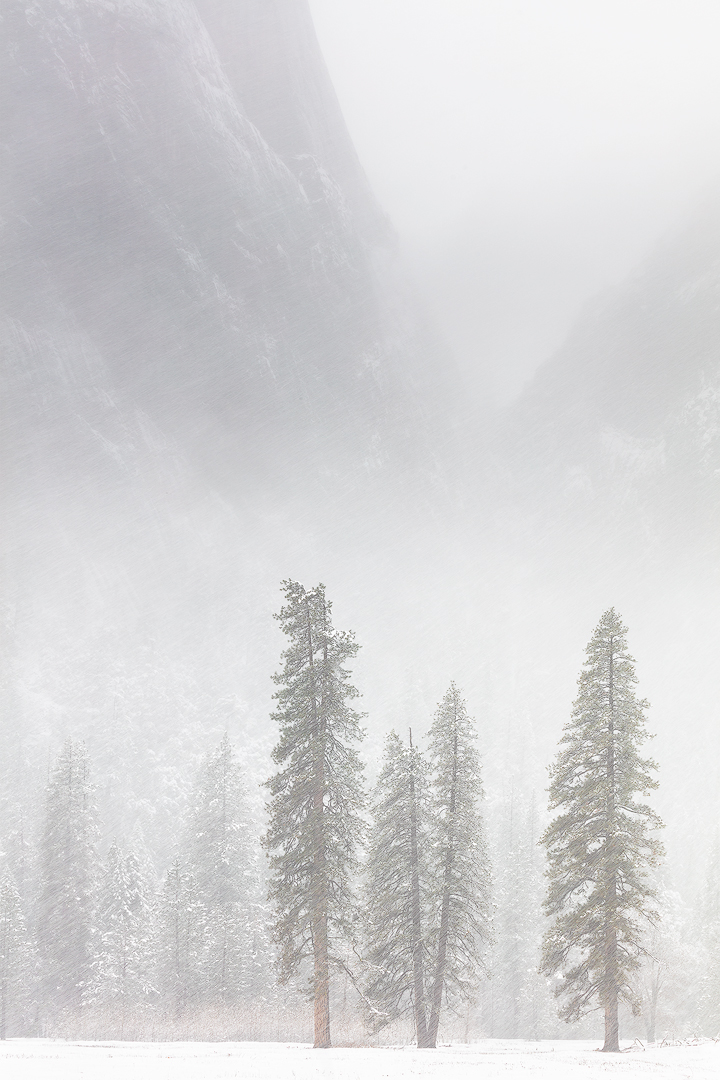 Yosemite in Winter
February 9, 2016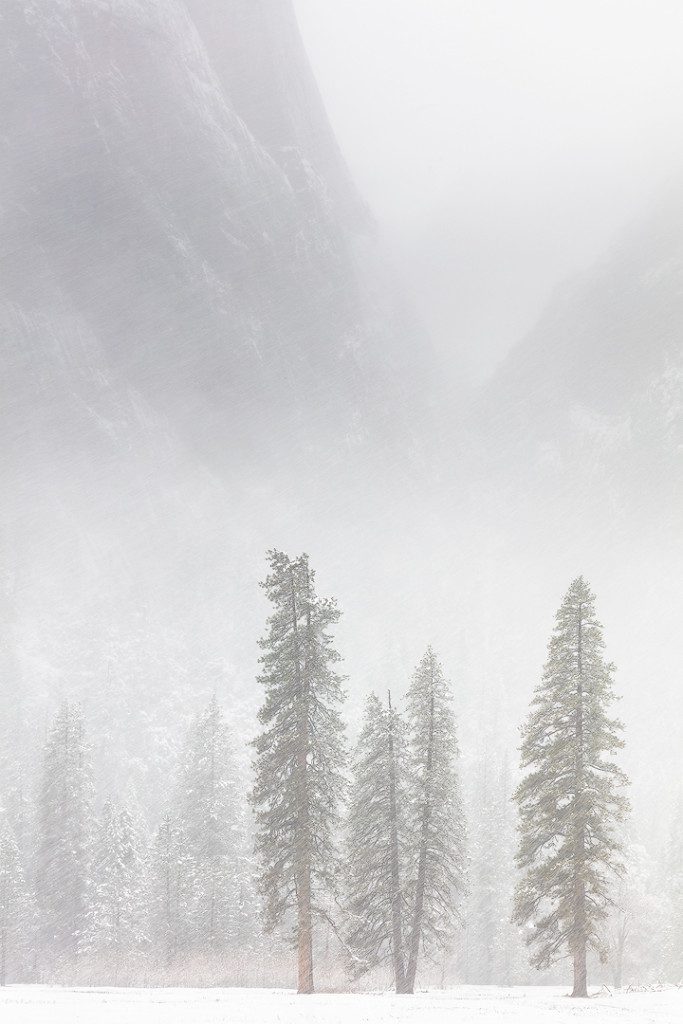 Like many others, my love affair with Yosemite has been lifelong. As such, I've spent quite a lot of time there, observing the changes of the seasons, revisiting my favorite sites to see how the current conditions have changed the landscape. Of course, Half Dome, Yosemite Falls, El Capitan are inspiring landmarks that instantly identify any image as "Yosemite." But to me, the challenge has always been to see deeper into what else this iconic landscape can reveal.
During my visit there last week, it snowed heavily one day, changing the feel of the Valley literally overnight. Scenes with which I was intimately familiar took on a completely different feel under a blanket of white. A normally colorful landscape took on shades of gray, and the hard, granite cliffs disappeared behind soft, white clouds as the snow continued to fall hard all day long.
So, the first, rather obvious, challenge of making a photograph during a snowstorm was to ensure that the gear was protected from moisture. This was not as simple as I first thought it would be. My workflow slowed to a crawl as I fumbled with the rain sleeve covering my camera. My lens, even with a hood, was constantly getting wet from the wind blowing snow right onto the glass, requiring that it be checked and wiped dry before every single exposure. I didn't even bother trying to change lenses. I picked a lens that I thought would do for the session and I stuck with it, no matter what.
In this type of situation, it would be very useful to be able to operate your camera as if your eyes were closed because you certainly can't always see what you are doing. Normally, this is not a problem for me. But on this day, I was working with my new Canon 5DS-R camera, and some of its button's functionality were still somewhat unfamiliar, so after much cursing and poor guesses, I managed to memorize all the buttons from nothing more than trial and error, and I blessed Canon for maintaining, at least, some consistency between camera bodies.
As the morning passed, the snow continued to accumulate on the meadows, on the trees, and on the roads.  I spent most of the day with my photography pals, Beth Young and Chris Ring, and we had some success photographing the resident coyote of Cook's Meadow, and the trees in El Capitan Meadow. Later that night, the storm finally cleared. It is during these weather transitions that landscapes can be the most beautiful and dramatic. Unfortunately, this event was occurring in the middle of the night under a new moon. Nonetheless, when I got a message from my friends, Michael Frye and his wife, Claudia Welsh, suggesting that I come meet them for some misty, starry, storm-clearing late night photography, I pulled my sleepy self out of bed, donned all my coldest weather gear, put the truck in 4-wheel drive, and headed out into the night.
By the time I drove — at a crawl — to where Michael and Claudia were set up, the storm had mostly cleared, leaving just a little mist around the highest peaks. It was really quite beautiful and so very quiet along the river. I marvel that it is even possible to make a photograph in these conditions. Making really good night photographs is certainly achievable with the latest digital technologies, as is evidenced by the abundance of Milky Way Galaxy photos that are so popular now; but even so, with starlight being the only available light that night, my camera was being pushed to its limits. What helped the situation was all the fresh snow, which amplified the starlight, and making it possible to capture what little light there was. What was astonishing is that the lights from Yosemite Village were illuminating Yosemite Point, which was completely undetectable to the human eye. But the camera saw it!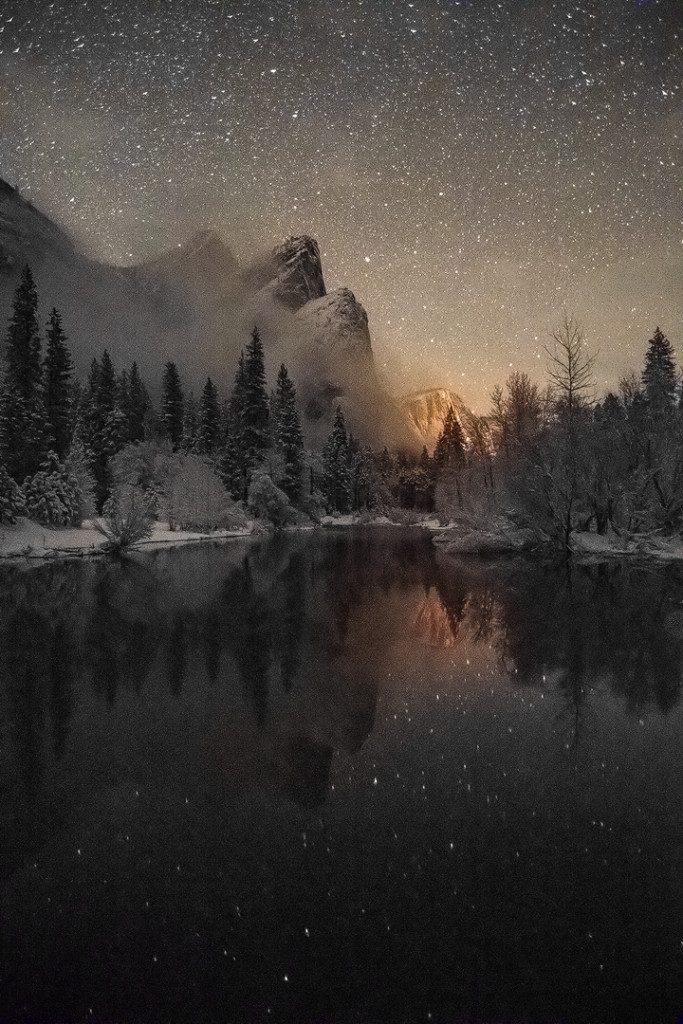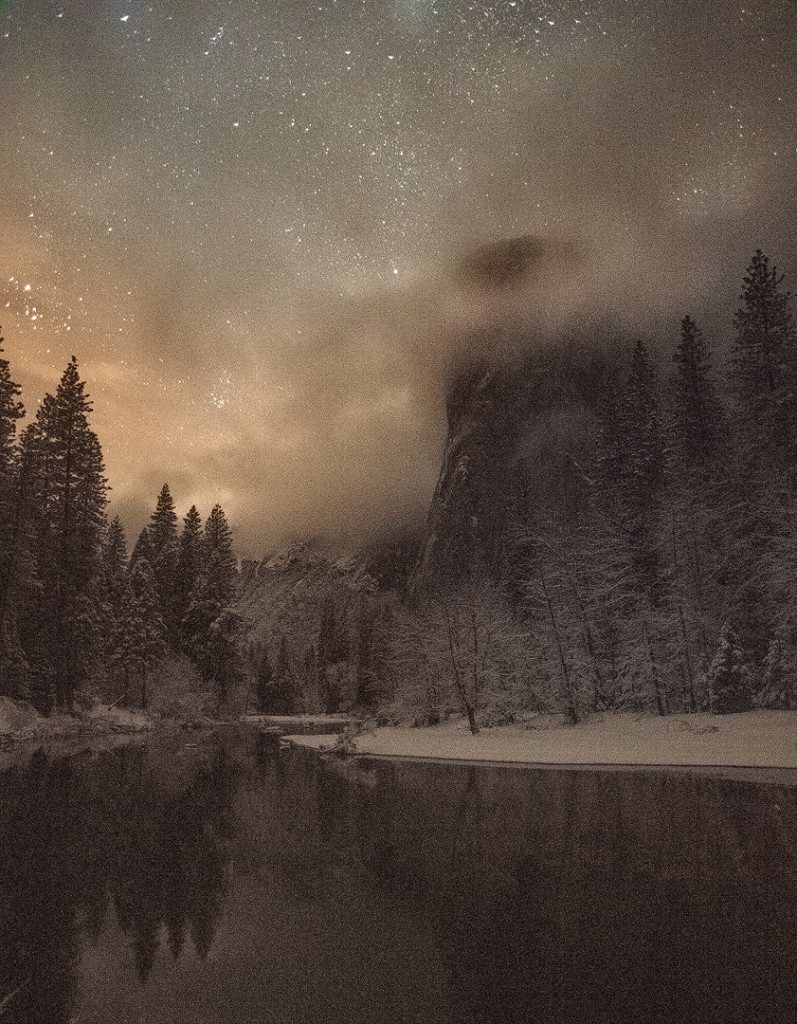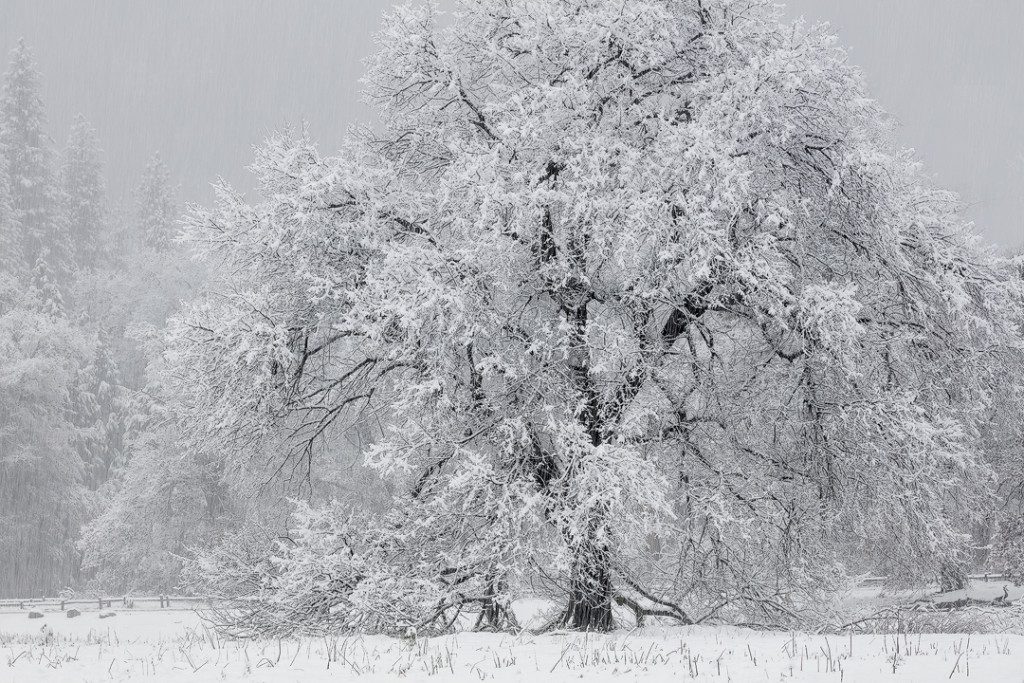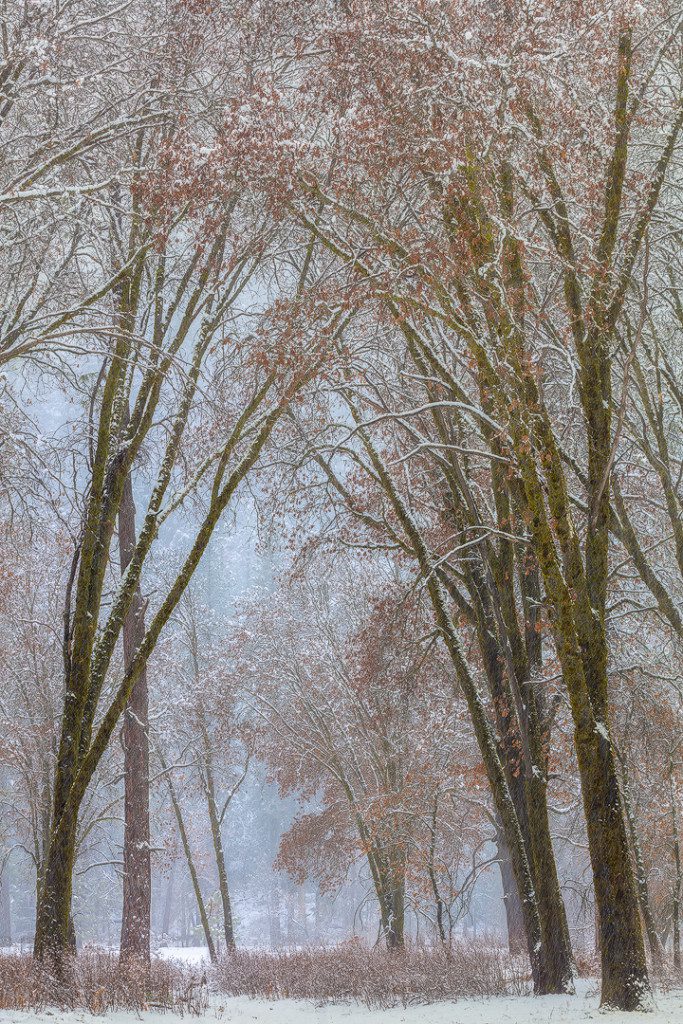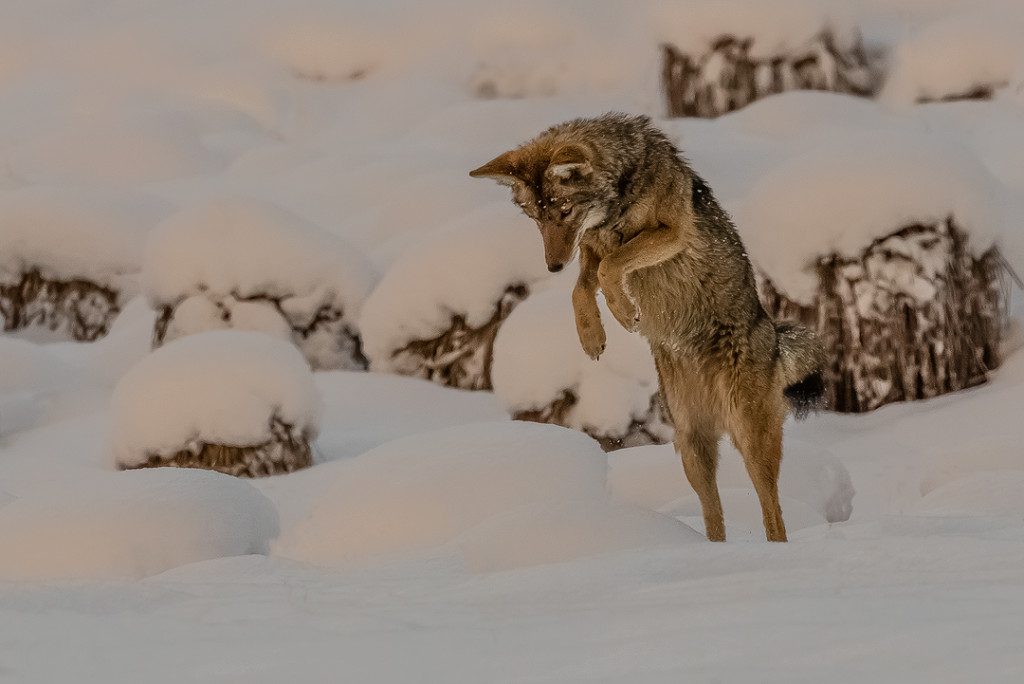 Charlotte Gibb is a contemporary fine art photographer based in the San Francisco Bay Area specializing in landscapes of the Western United States. Her images are often taken in familiar places for the well-versed landscape photographer, but she prides herself on her keen eye toward the subtle and sometimes overlooked beauty of the natural world. Growing up among the beautiful mountains of Northern California, she considers herself a student of life, learning about people, nature, music, and photography along the way. But always, her life-long passion for the wilderness shines through it all. Charlotte earned her Bachelor of Arts degree from the Academy of Art University in San Francisco and has exhibited her work in several solo shows throughout California. Her darkroom, long gone now, has been replaced with digital darkroom tools, and her style has evolved from a somewhat journalistic approach, to one that pays tribute to the natural world.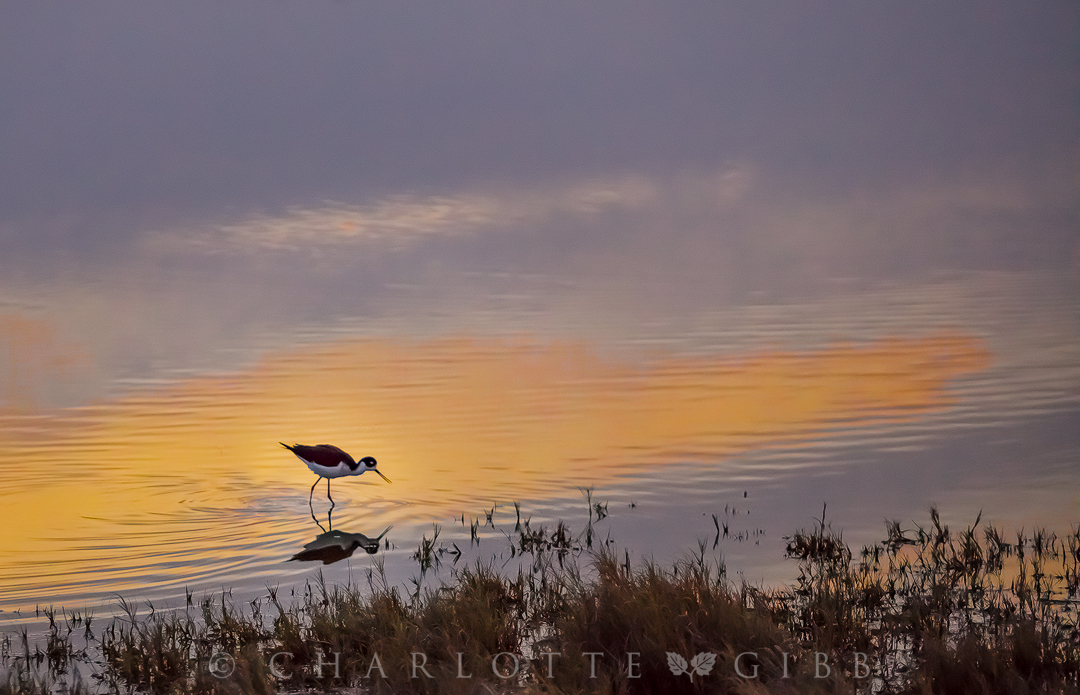 Related Posts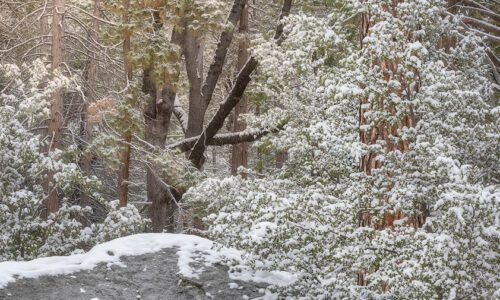 March 5, 2022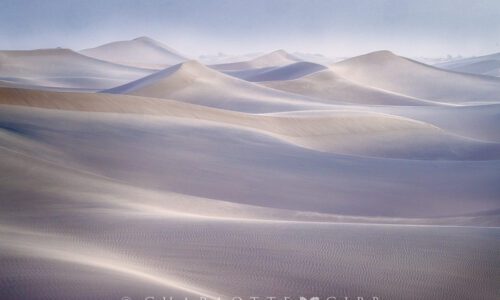 February 11, 2022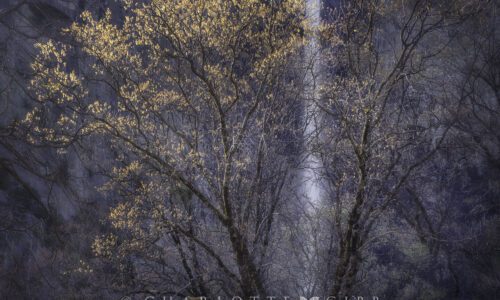 April 23, 2021