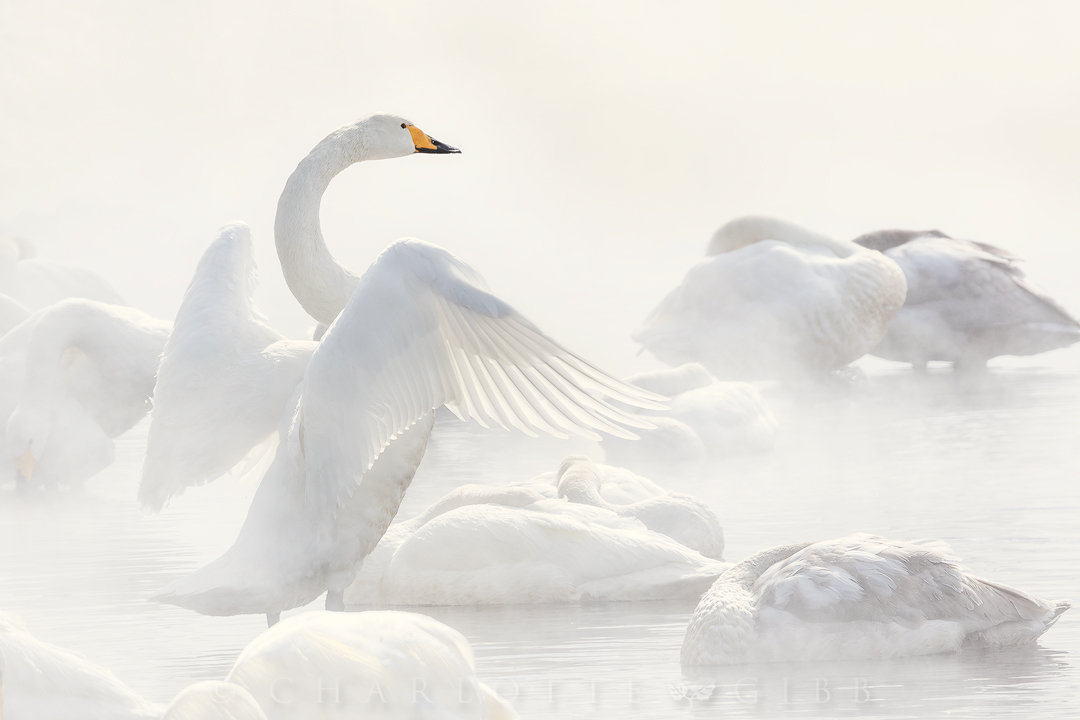 Japan: Part Two — Whooper Swans
May 1, 2016
After several days of  photographing and observing the fascinating Snow Monkeys on Japan's mainland, which I wrote about in the first part of this blog series, our small band of photographers flew from Tokyo to the northern island of Hokkaido, where we expected to see a variety of wildlife, including Whooper Swans, Japanese Cranes, foxes, deer and sea eagles.
Like much of Japan, Hokkaido is seismically active. Consequently, hot springs and volcanic vents can be found all across the island. Lake Kussharo, an inland lake in the western region of Hokkaido, is a caldera lake, a remnant of a long-ago erupted volcano. Its violent, seismic past is evident even today, with natural hot springs bubbling up along its shoreline, heating both the water and sandy shores. It is here where the Whooper Swans gather to find refuge from Hokkaido's brutally cold winters.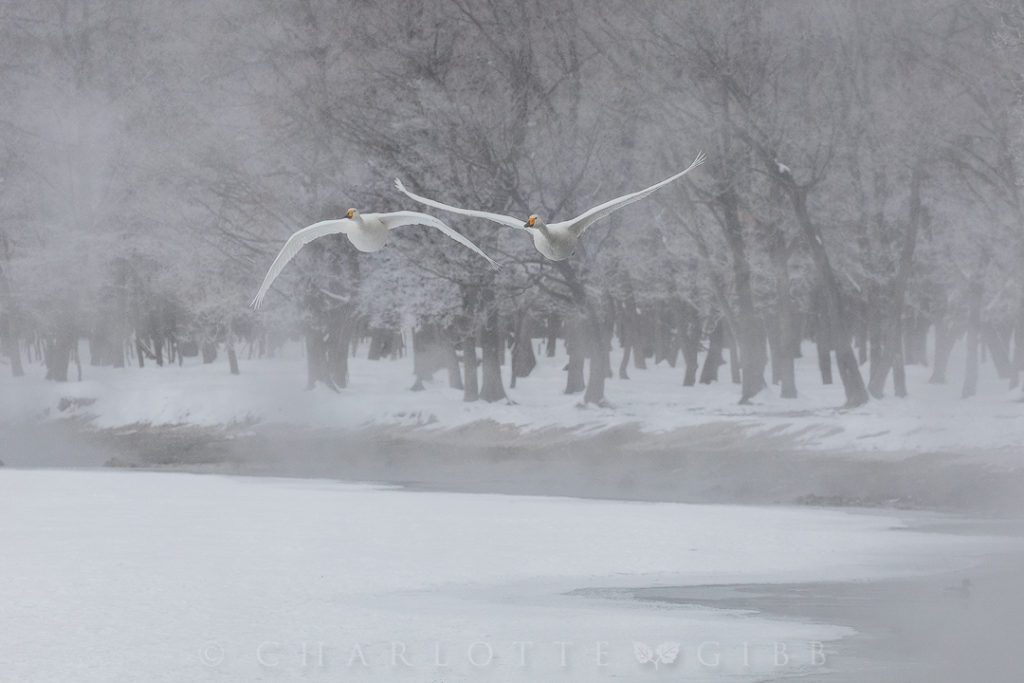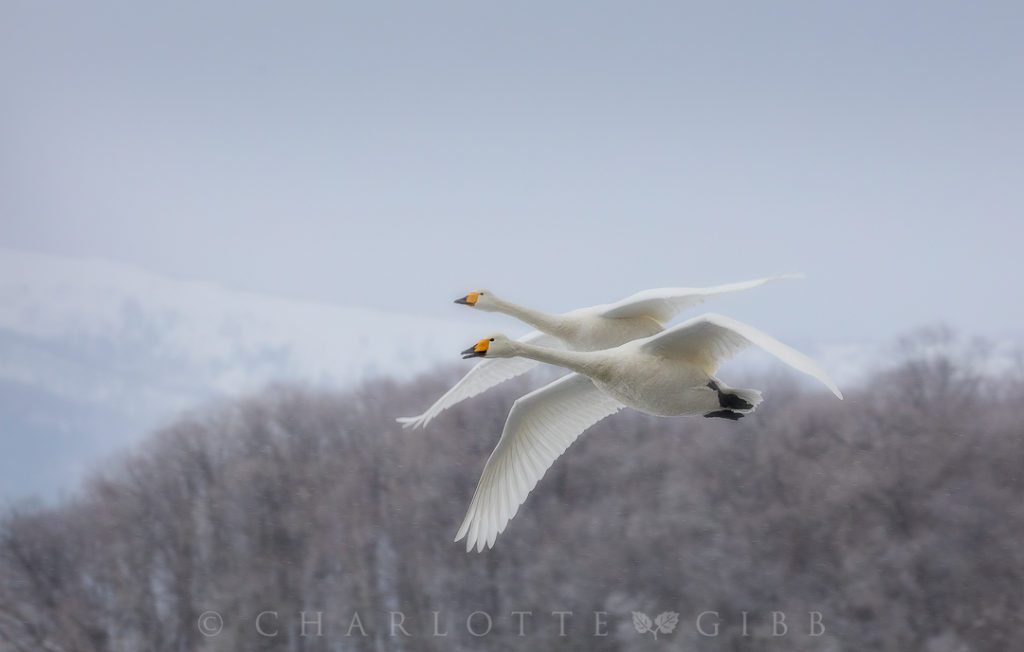 In small flocks, they gather along narrow stretches of the lake's warm water, which is heated by the gurgling hot springs that lay between the shore and the ice sheet that covers the remainder of the lake. Whooper Swans are enormous birds, with wingspans up to 9 feet and weighing upwards of 25 pounds. They are so big, in fact, that their legs cannot support them for long periods of time, so they need open water not only to feed but to rest.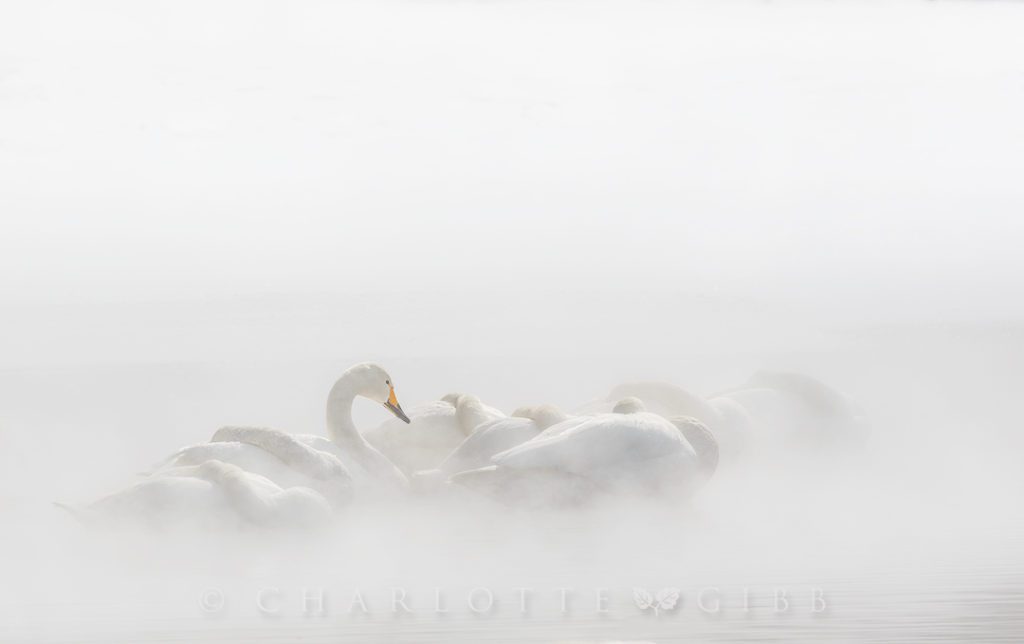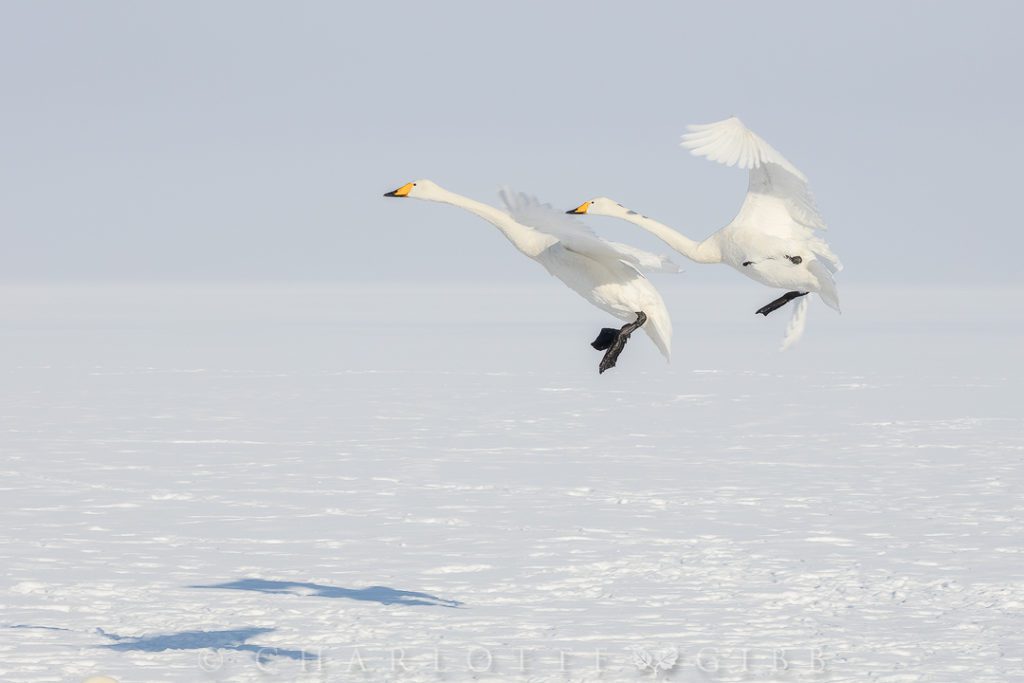 In the air, they are strong, graceful flyers, winging effortlessly in perfect synchronicity. But on the ground, they waddle. They squabble and scrap among each other, sometimes singling out and brutally attacking other swans. Fortunately, no one seems to get seriously hurt during these encounters. Like other swan species, Whooper Swans form monogamous pair bonds that last for many years, and in many cases, these bonds can last for life. You often see them traveling in family groups, with their signets, light gray in color, in tow.