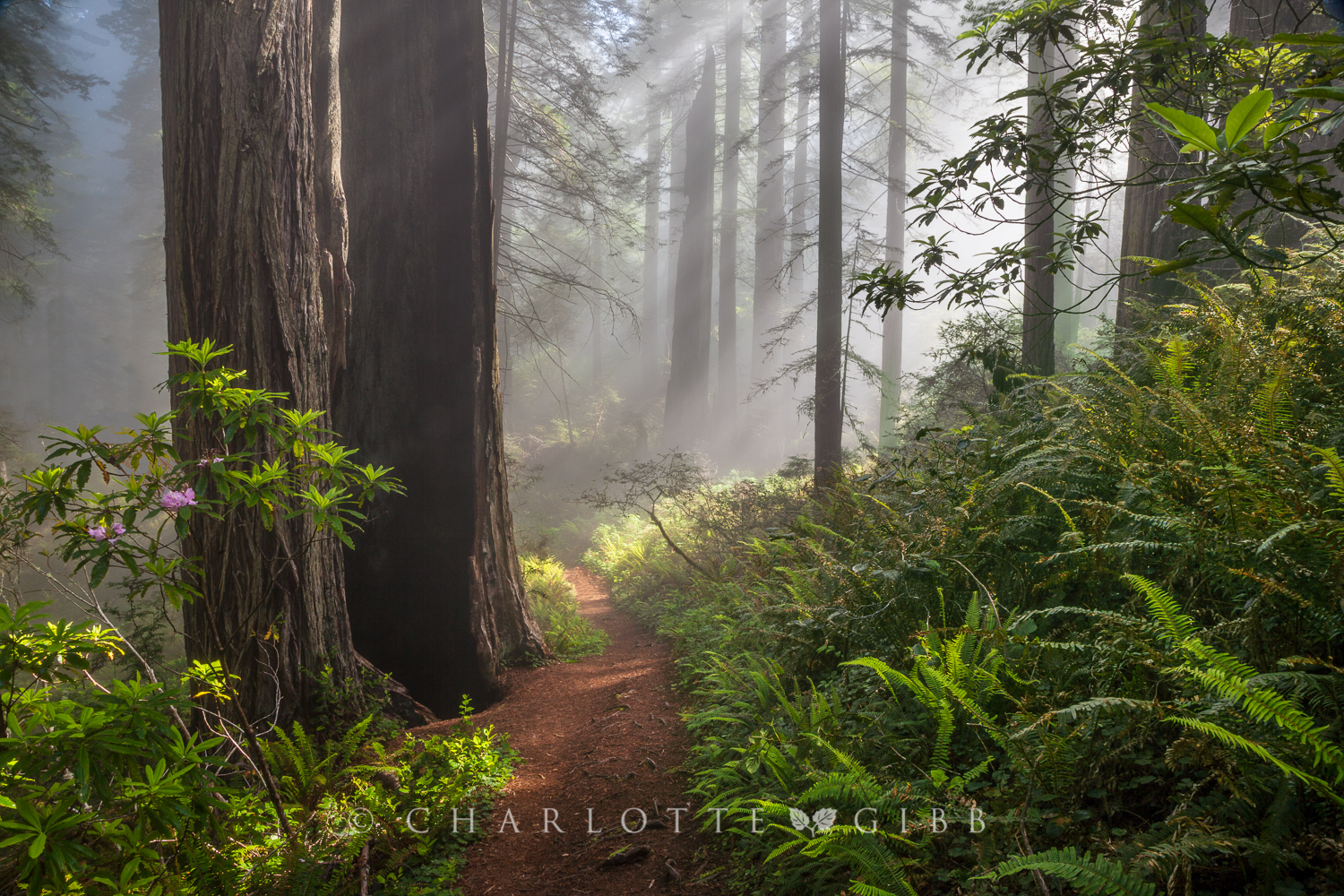 Voted The Best of 2014 by my Readers
January 3, 2015
All of the votes are in! Here are the final images that my readers selected from my best images of 2014. Interesting that some of my favorites didn't make the cut, and some that did were just as surprising to me. Thanks so much for participating!
I'm looking forward to another year of photography in 2015! If you like what you see, consider subscribing to this blog. I won't clog your inbox, but I do write occasional articles with tips about photography. You can also follow my work on Facebook as well, where I post more regularly. Also, I keep an a gallery of my latest work on my website, where you can order prints.
Cheers!
Charlotte
Path Through The Forest — I should have called this one "Enchanted Forest". One might expect a unicorn to pop out from behind a tree. It was really just this beautiful.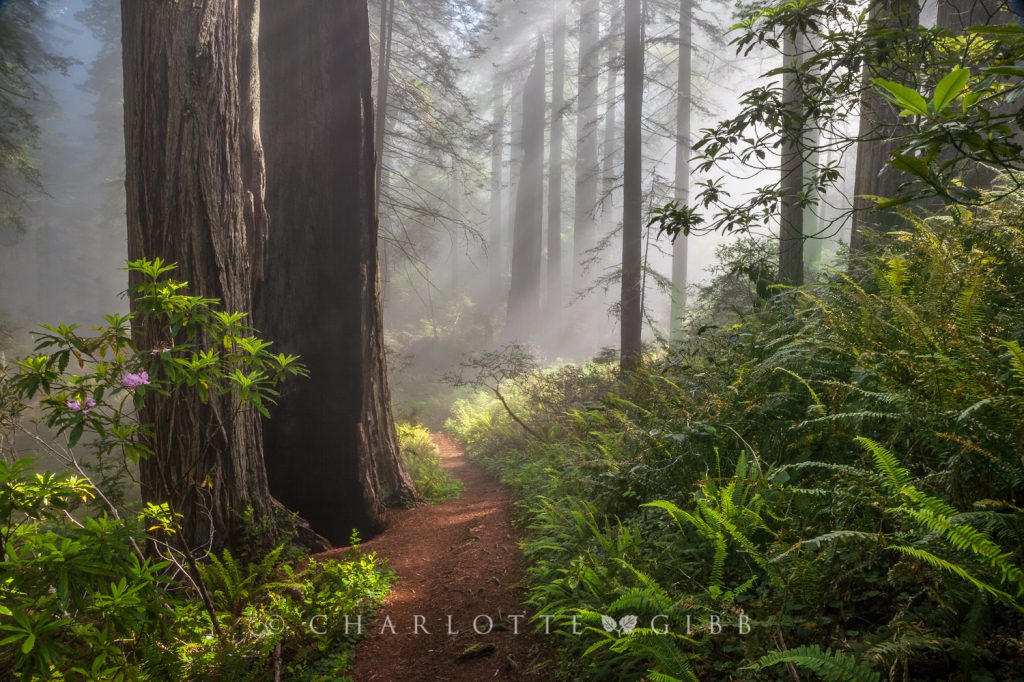 Godbeams, Redwood National Park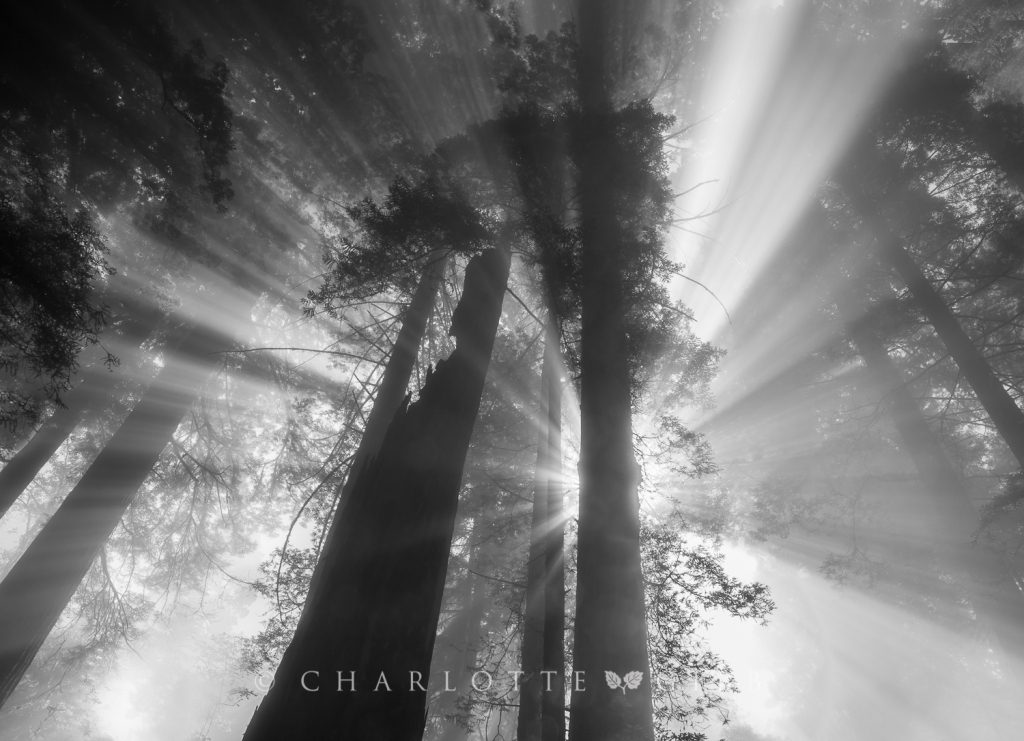 Rapids, Merced River — The quality of light in the afternoon is subtly different from morning light. This image was taken in the morning in Yosemite Valley, where the day's first rays of light were bouncing off the cliffs high above.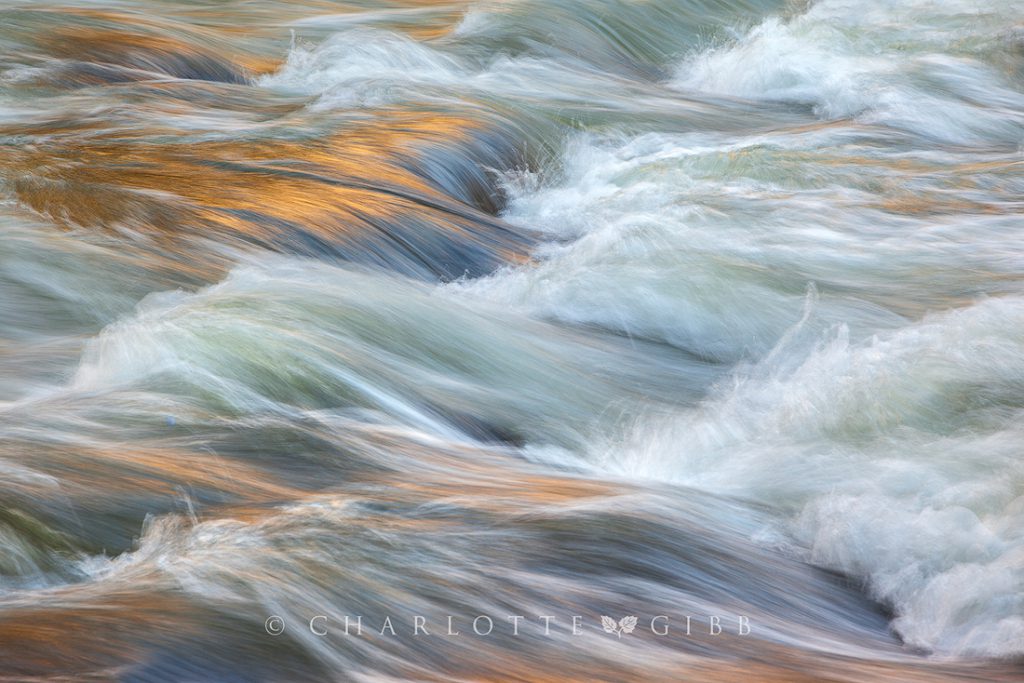 Valley View Sunrise — "The Gates To The Valley" is a very popular spot in Yosemite among landscape photographers. I almost didn't include it in my annual review because it seemed, well, cliche, but changed my mind. I'm just a sucker for this view.
Rainbow, Yosemite Fall — For a brief time in the Winter, if you position yourself in the right spot, Upper Yosemite Fall puts on a colorful show.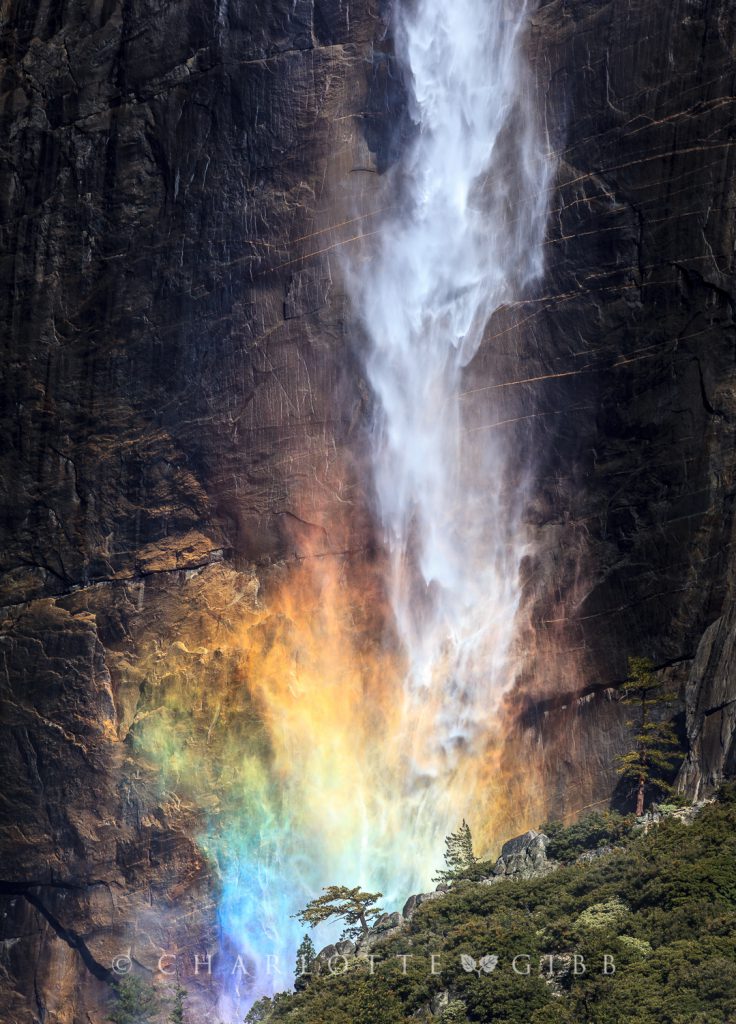 Horsetail Fall — I feel a bit conflicted about including this image in my annual review. Afterall, Horsetail Fall is one of those shots that draws hordes of photographers trying to recapture what Galen Rowell did in 1973. I like to think that my image is a different take on the famous icon. So, I included it.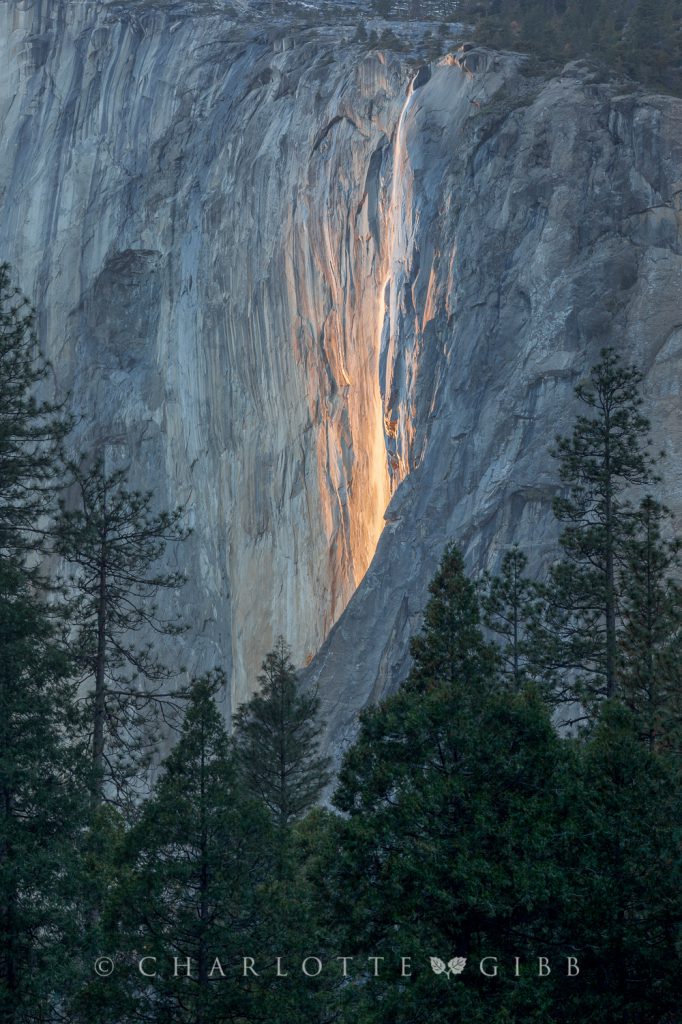 Cottonwoods in Winter Light — ICM, or Intentional Camera Movement, is a technique that has become popular among photographers. Results can be delightfully unpredictable. I've made a few such images. This is one that I like from that series.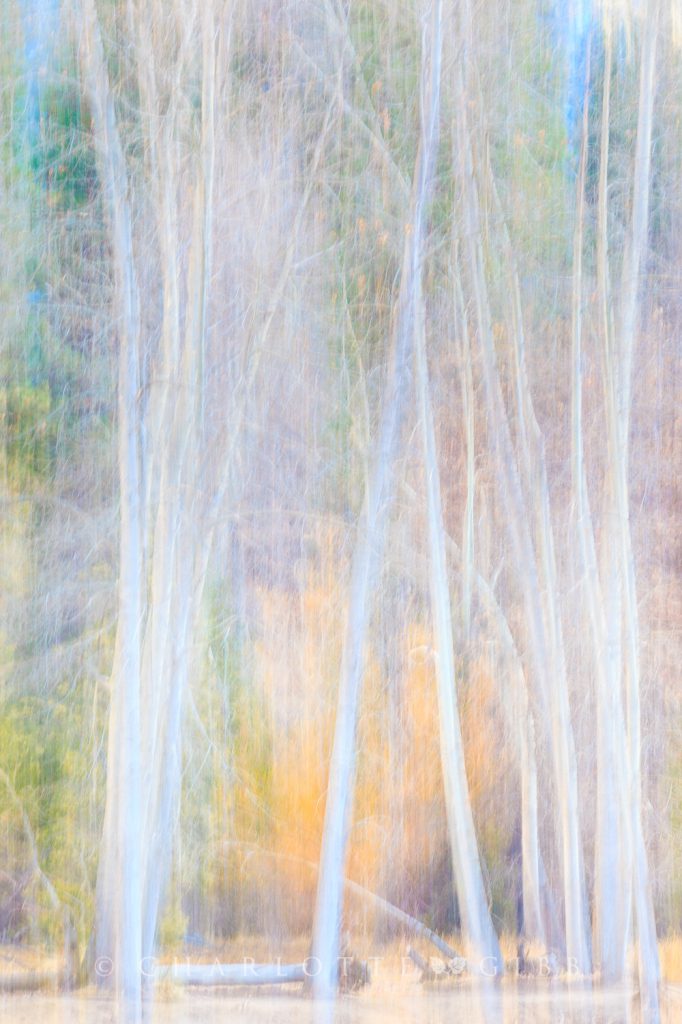 Ice Bubbles And Leaves — I spent quite some time in February shooting small scenes, such as this one, in Yosemite Valley.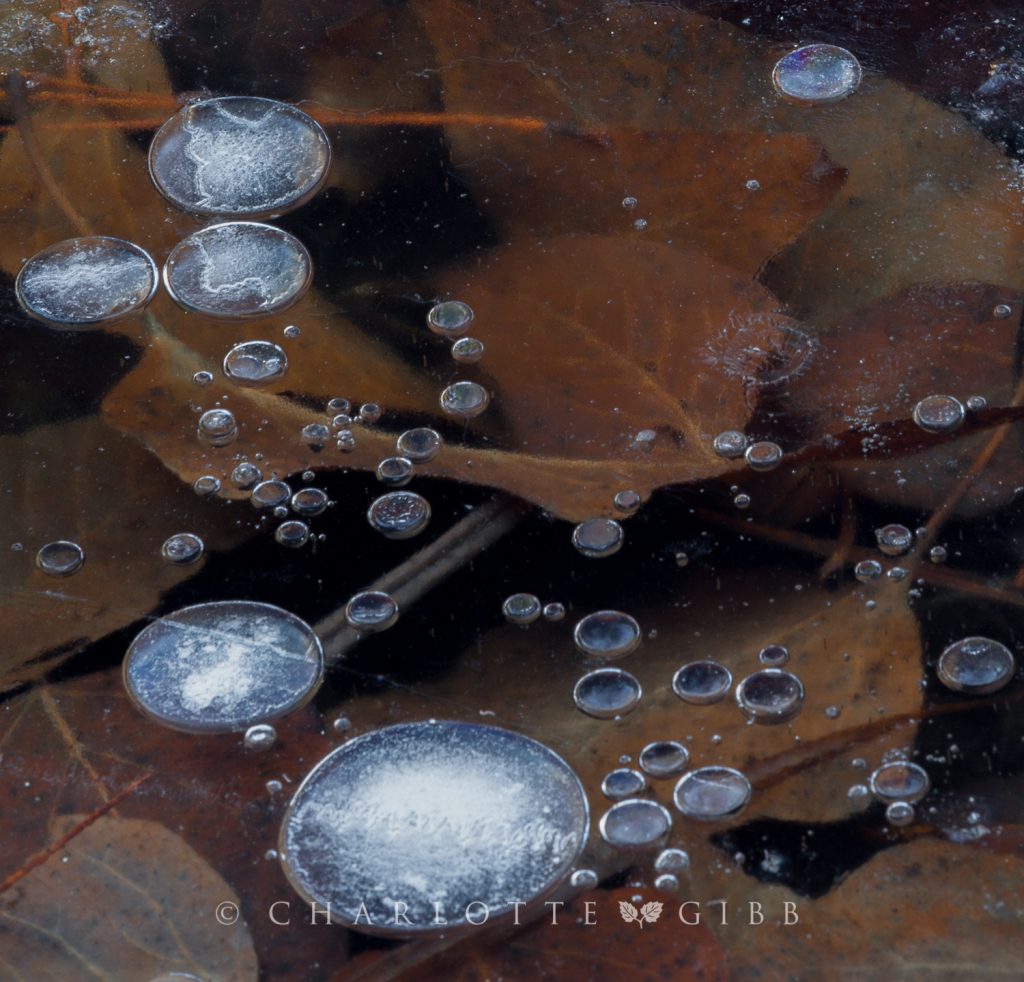 Dogwoods in May — I'm a sucker for these beautiful trees. In Spring, the trees explode with perfect white flowers that sit like little saucers above lateral branches. Photographing them along the river, however, is no small feat if you want to blur the motion of the water in the background. A long shutter speed is required to do that. And there is almost always a bit of wind along the river. And, therein lies the problem and the challenge! I was rather pleased with this one.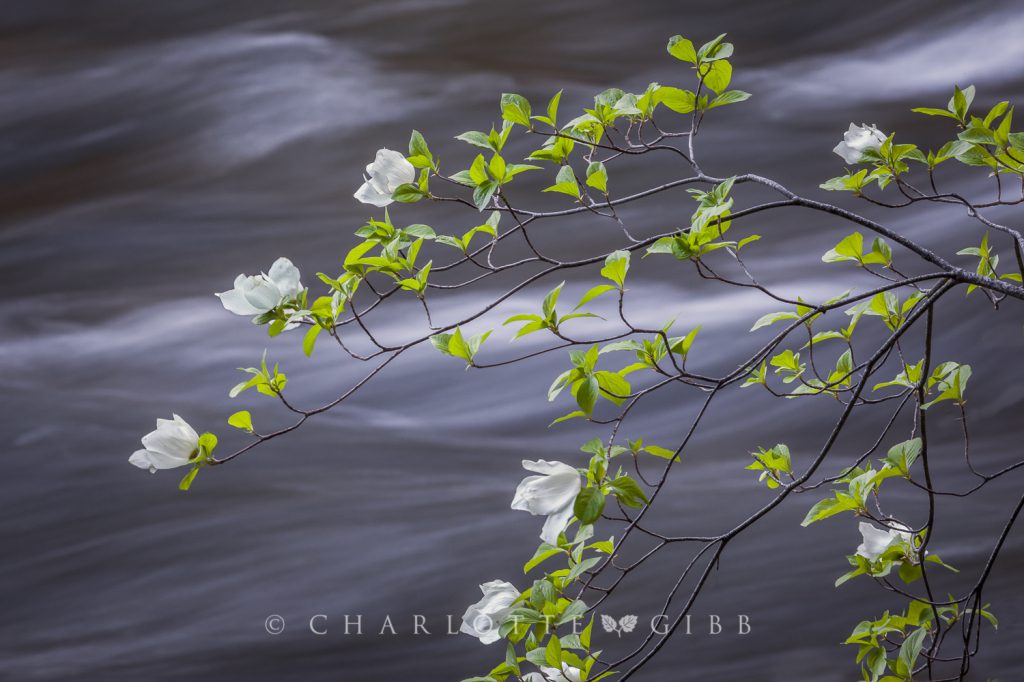 Bridalveil Fall Light — I took over a hundred frames one afternoon from this location. This particular image was frame #2 from that session. Go figure. The light was good for just those first few moments.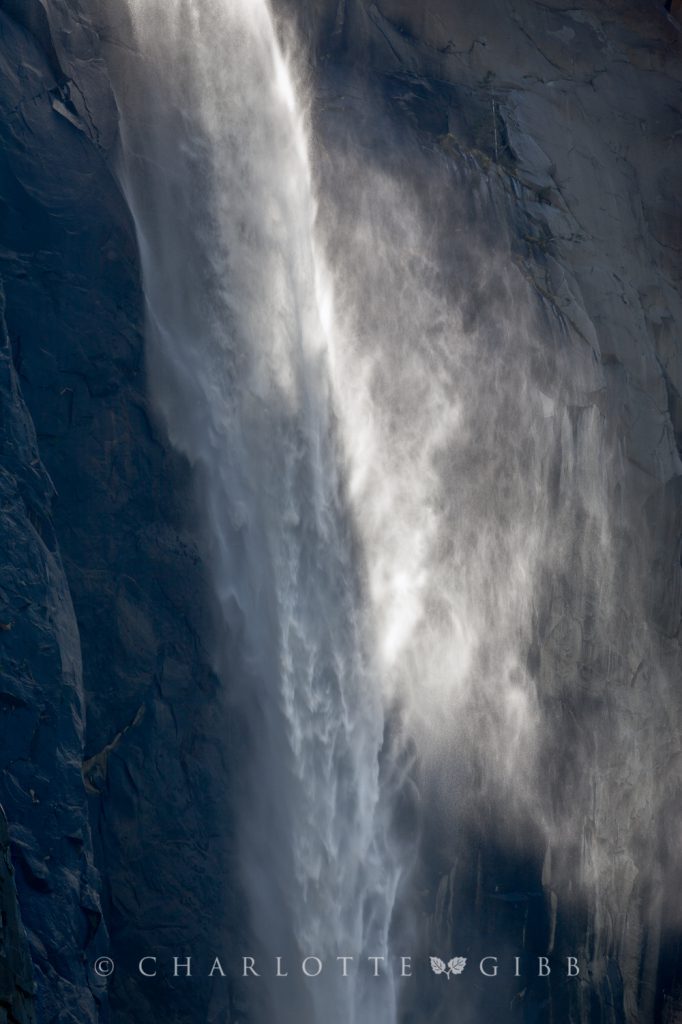 Mouth of the Klamath — The mighty Klamath River flows 263 miles through Oregon and northern California, cutting through the Cascade Range before it empties here into the Pacific Ocean. By average discharge, the Klamath is the second largest river in California after the Sacramento River. It drains an extensive watershed that stretches from the high desert country of the Great Basin to the temperate rainforest of the Pacific coast. Can you see the tiny fisherman at the end of the spit?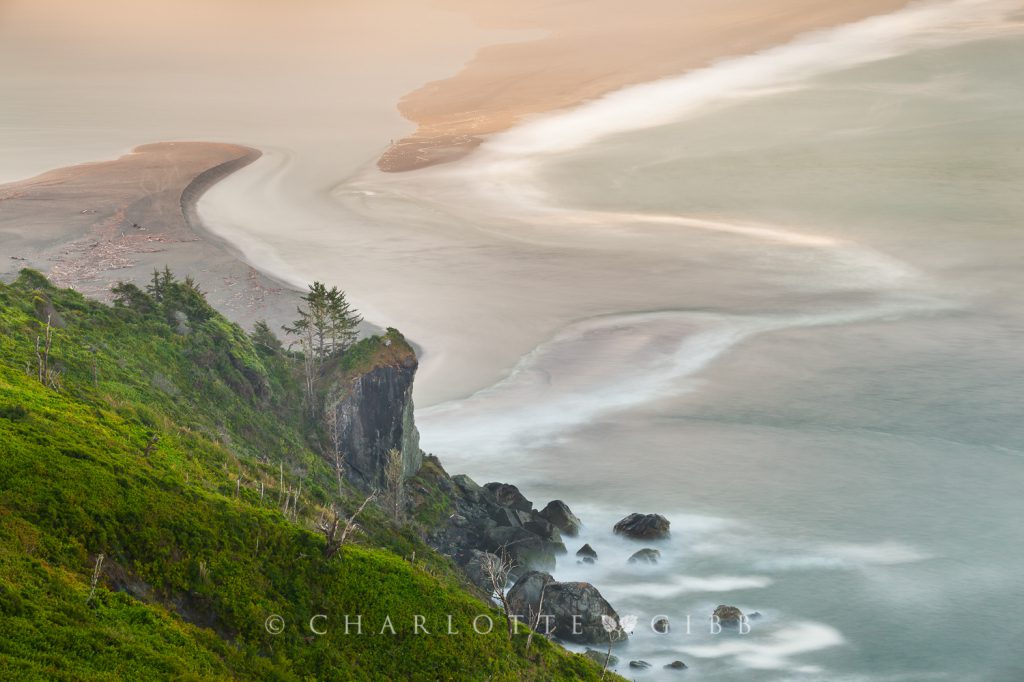 Sea Stacks in the Fog — Morning light is my favorite light. Unfortunately, I haven't yet figured out a way to see it without having to get up very early.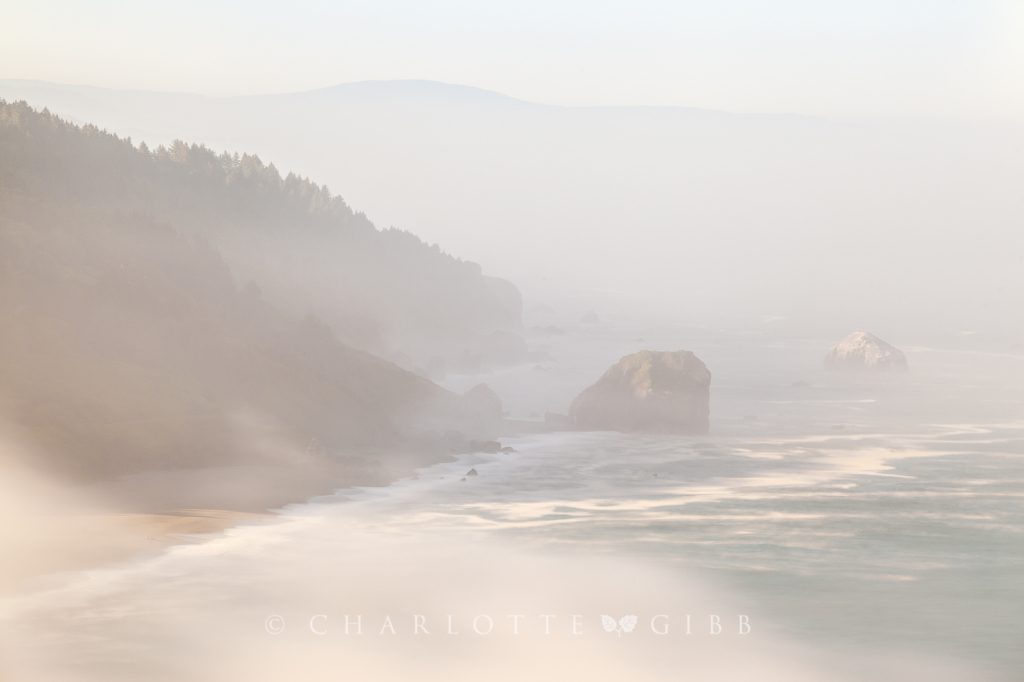 Mono Lake Rainbow — I had just arrived to the Eastern Sierra and Lee Vining when this unusual rainbow appeared over Mono Lake. Fortunately, I happened to have my camera in the trunk of my car.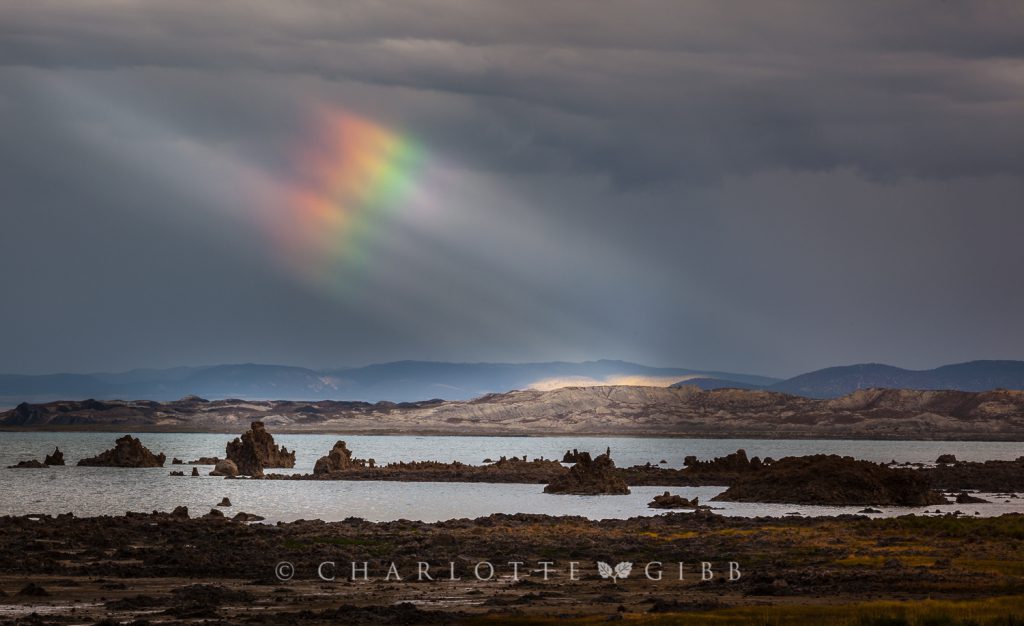 Rapids, Detail — When I want to get REAL close, I take out the 400mm lens.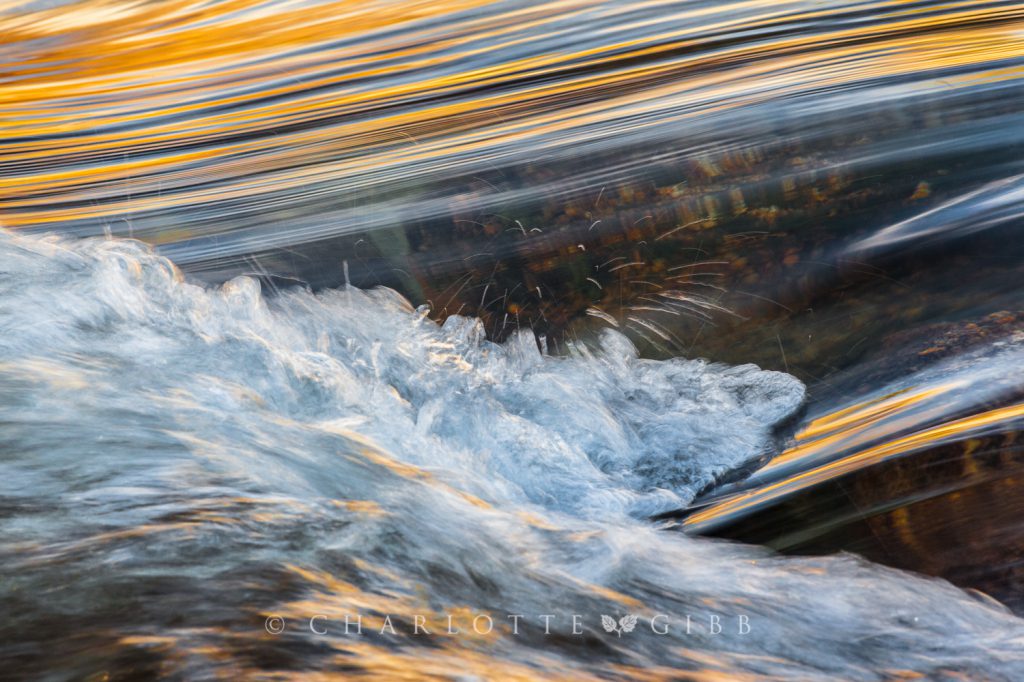 Within the Aspen Grove — Normally, when I go out specifically to shoot, I have someone with me. But this trip, for various reasons, I ended up alone for three days, wandering the Eastern Sierra by myself. I followed my nose wherever I felt like going, pleasing no one except my own sense of creativity. It was an exhilarating experience.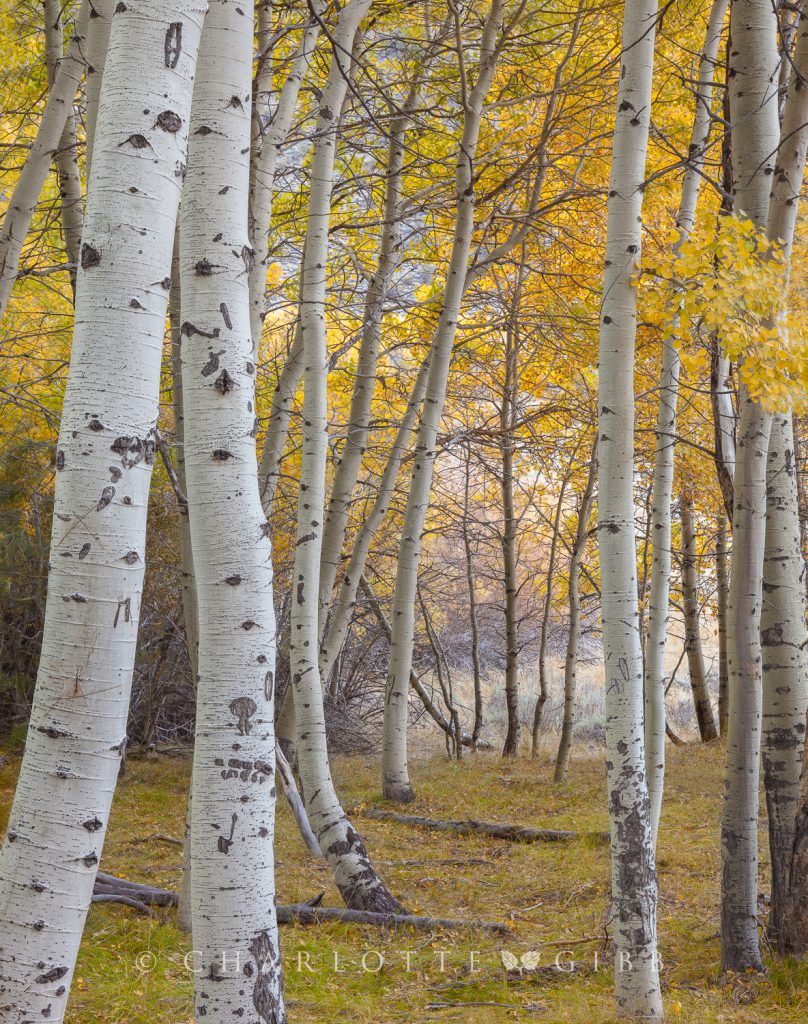 River Bottom and Reflected Pines — By late Fall 2014, California was in the grip of a severe drought. The mighty Merced River was diminished to a trickle, resembling more a creek than the roaring, foaming rapid that is its usual state. Because of these special conditions, the bottom of the river could be easily studied. Here, the water was very shallow as it passes through the floor of Yosemite Valley, illuminating the rocks below while reflecting the enormous Ponderosa Pines on the opposite bank. This image was one of two of my pieces selected to be part of the 2015 Yosemite Renaissance Exhibit.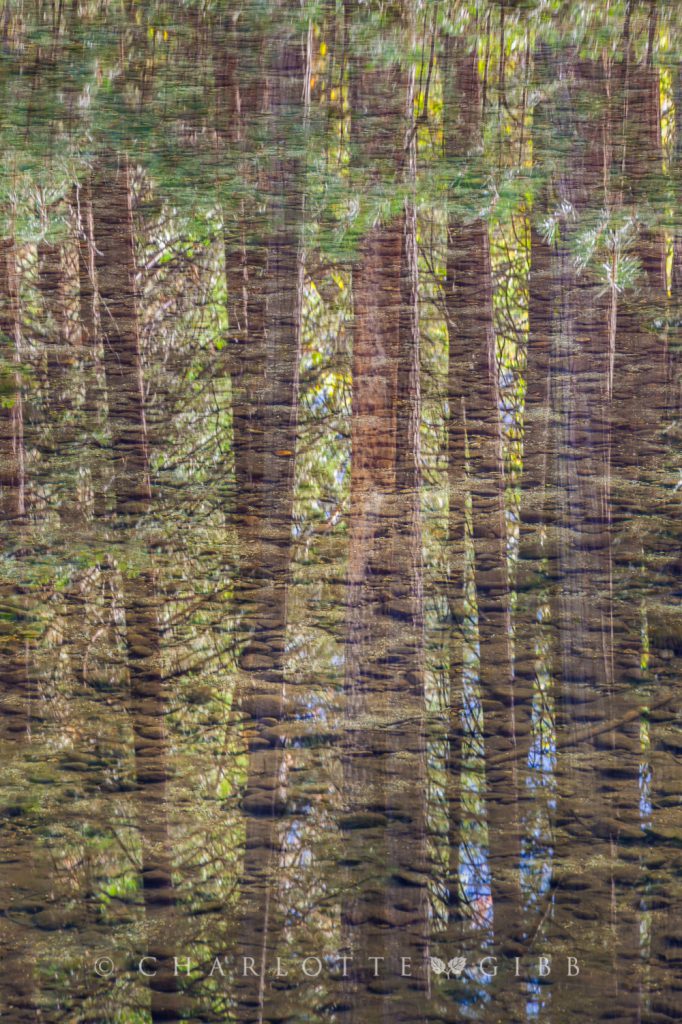 Country Road — In the latter part of 2014, I began to experiment with some focus techniques. This is one such experiment.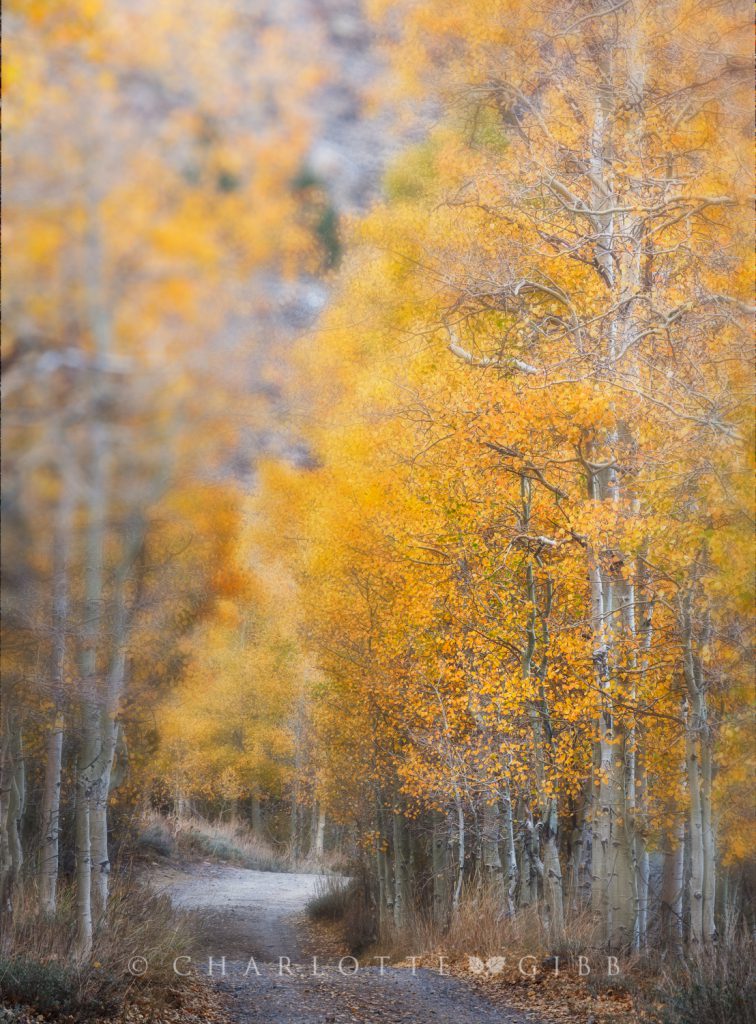 Cook's Meadow, Daybreak — I've photographed this tree many times before, but I was rather pleased  with how this one turned out.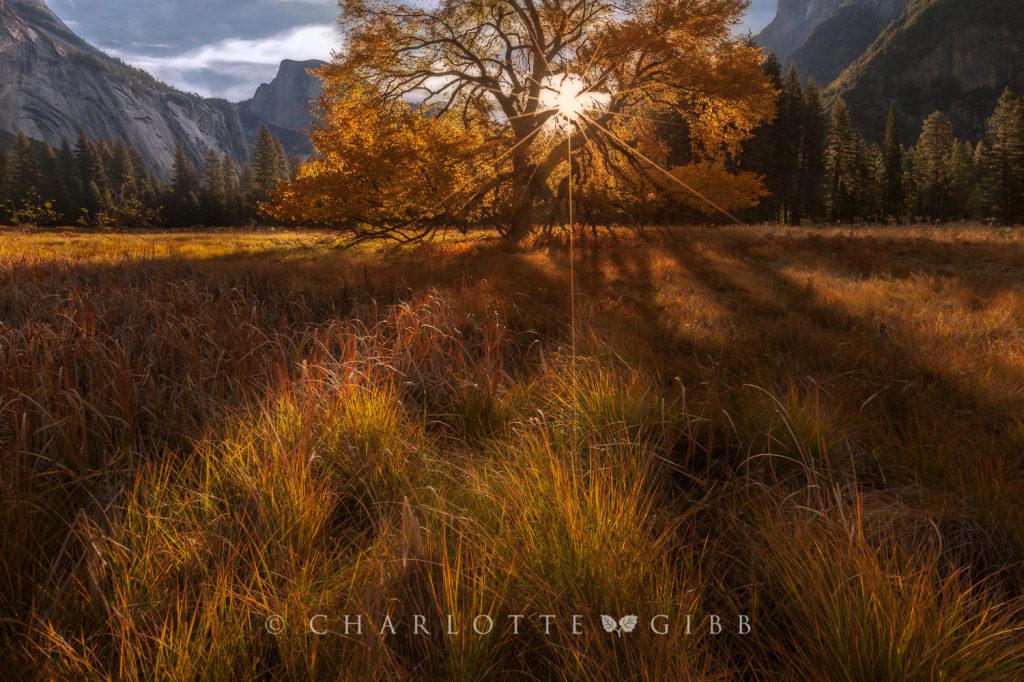 Charlotte Gibb is a contemporary fine art photographer based in the San Francisco Bay Area specializing in landscapes of the Western United States. Her images are often taken in familiar places for the well-versed landscape photographer, but she prides herself on her keen eye toward the subtle and sometimes overlooked beauty of the natural world. Growing up among the beautiful mountains of Northern California, she considers herself a student of life, learning about people, nature, music, and photography along the way. But always, her life-long passion for the wilderness shines through it all. Charlotte earned her Bachelor of Arts degree from the Academy of Art University in San Francisco and has exhibited her work in several solo shows throughout California. Her darkroom, long gone now, has been replaced with digital darkroom tools, and her style has evolved from a somewhat journalistic approach, to one that pays tribute to the natural world.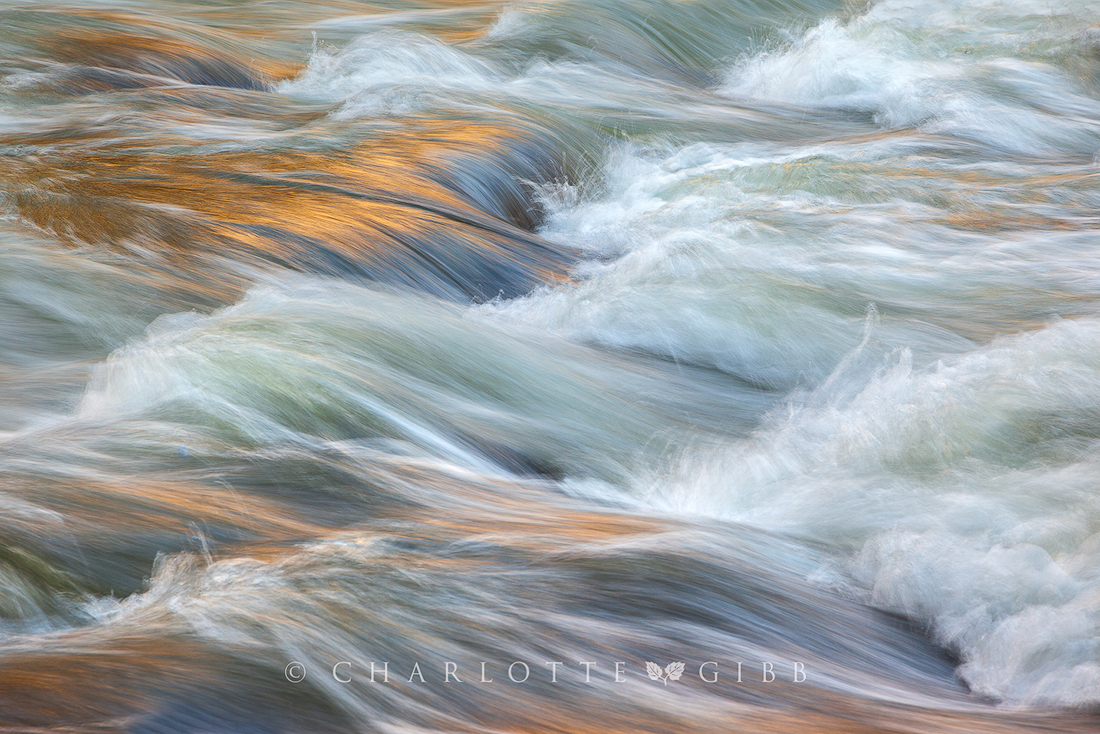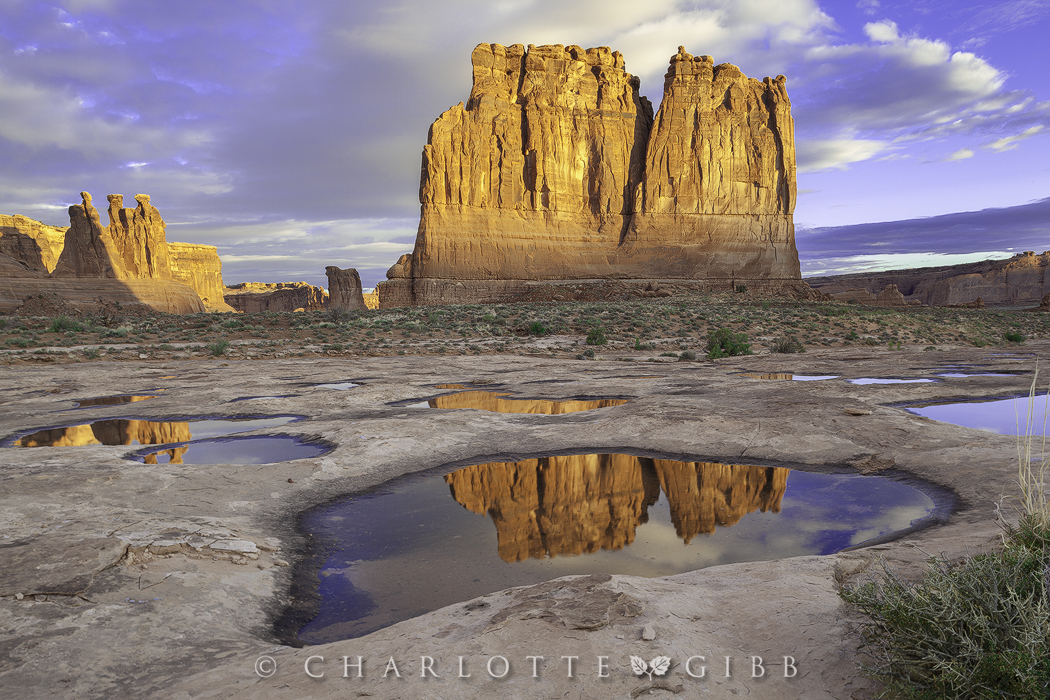 Related Posts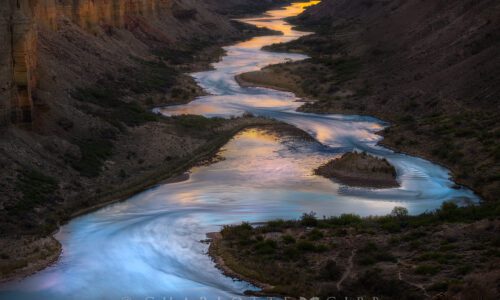 January 4, 2023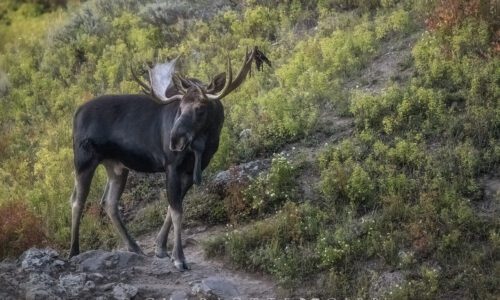 December 29, 2021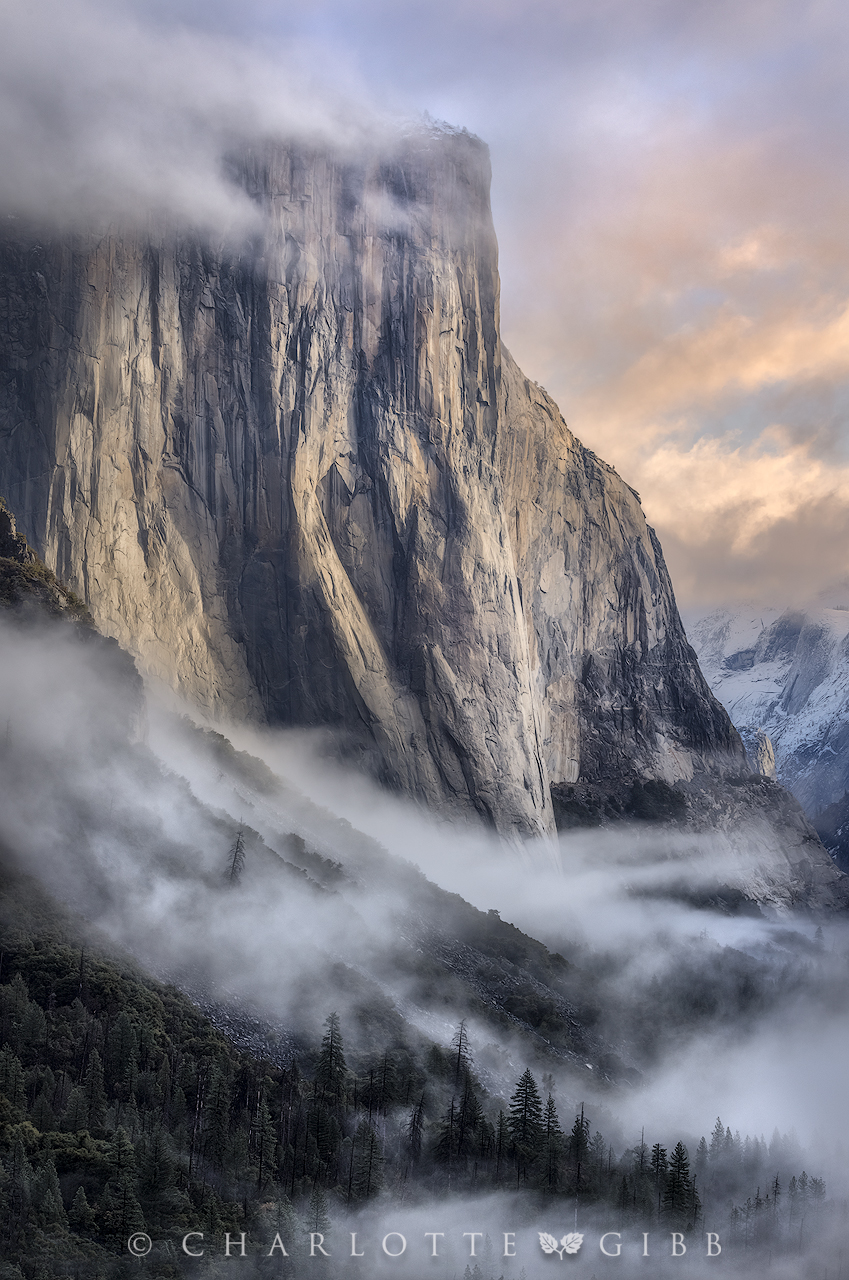 January 4, 2021