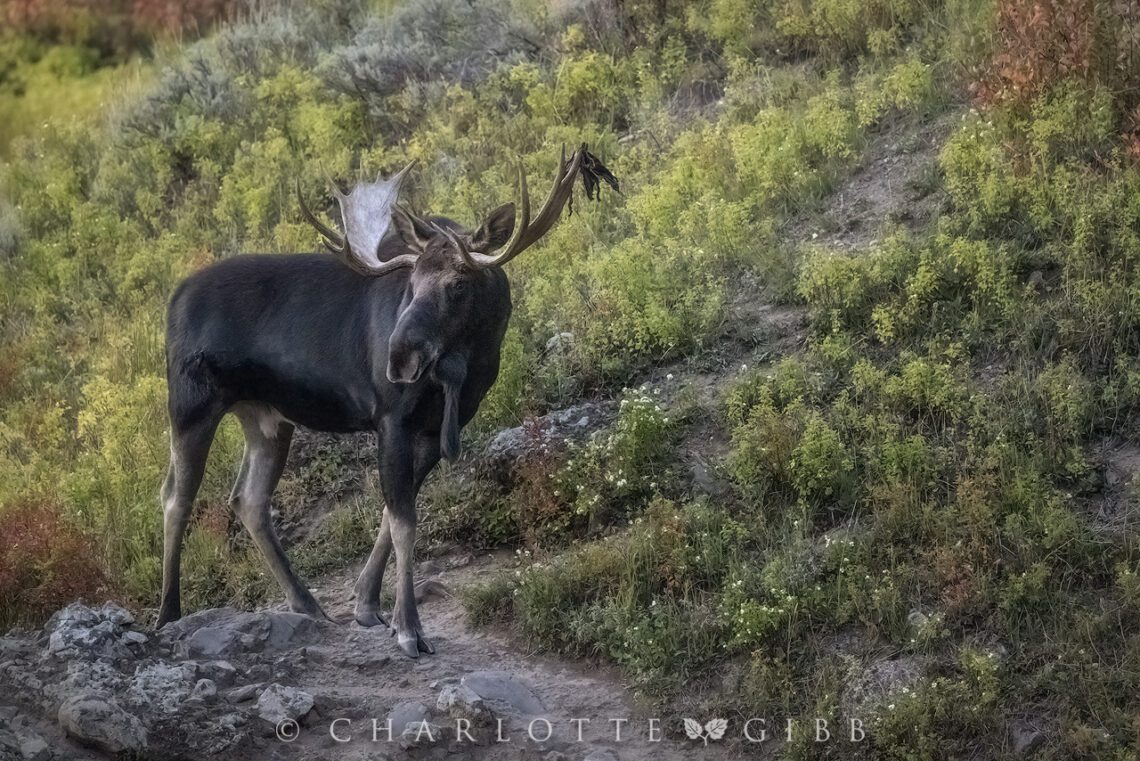 2021 — A Year of Photography
December 29, 2021
It's time again for my annual review of photographs, a year-end tradition now in its tenth year. This scrutiny is an important exercise for any artist — to reflect, examine, and refine one's vision. Looking back helps us look forward. So, which unique quality stands out in my 2021 portfolio?
First of all, I will just come out and say it — twenty twenty-one was a really tough year. Gary and I said our final farewells to five people who were very important to us, including his dear father, whom we lost right before Christmas. I have often talked about how our emotions are echoed in the creative work that we produce. So, when reviewing the photographs I created this year, I notice an underlying seriousness. I had turned inward, and my photographs were moody, reflecting my feelings about life, death, love, family, friendship, and loss.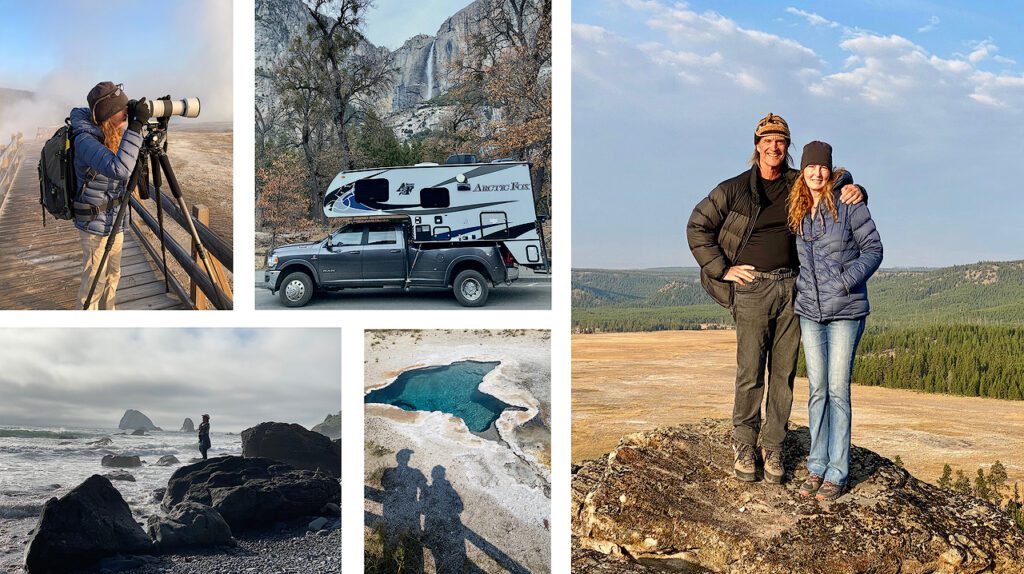 I also noticed a huge uptick of the number of wildlife photos in this year's collection. I've always been interested in wildlife, and especially birds. But, this portfolio is bursting with animal photographs, thanks to a new camera and lens with exceptionally good autofocus, plus a road trip to Yellowstone National Park. During that trip, we saw countless animals, including elk, bison, antelope, and grizzlies (from a very long distance). But, I was determined to see a wolf and a moose. I saw both, and pretty close up, too.
Adventures in our Arctic Fox truck camper
We had other adventures in our camper too. We traveled three days last Spring to visit a dying friend in Southern Arizona. We took a trip along the Northern California coast to camp with my old college friend, and we camped on our property in Wawona, where we are planning to build a small cabin. We spent a week at an Oregon mountain resort with my brothers and sisters, where we finally memorialized our sister, Nancy, whom we lost to cancer just before the Covid-19 pandemic.  And, we camped at Lake Tahoe with Gary's family (well, we camped, they stayed in houses). Photography took a back seat on these trips. The focus was on spending time with loved ones. Still, I always had my camera with me, ready for a photographic opportunity.
Each of my photographs has a bit of a story that goes along with it, which I've written in the captions. Many of these photographs have not been published previously.
So, in no particular order, here is a taste of 2021 through my lens. Click on the image to enlarge. And, let me know which images resonate most with you.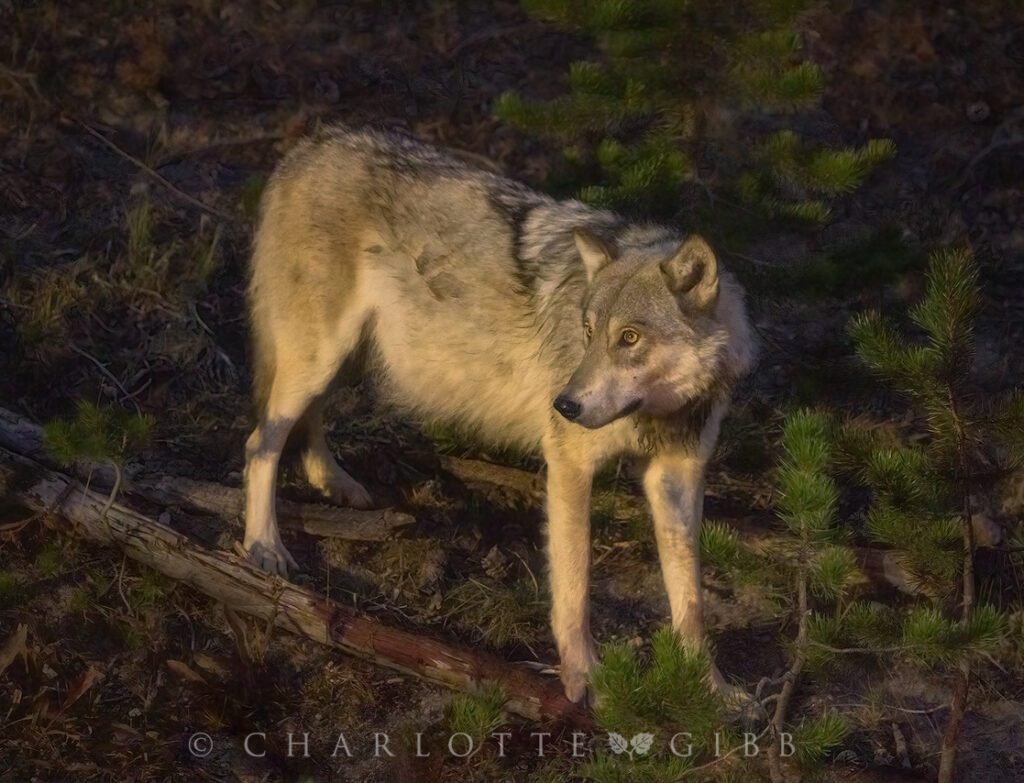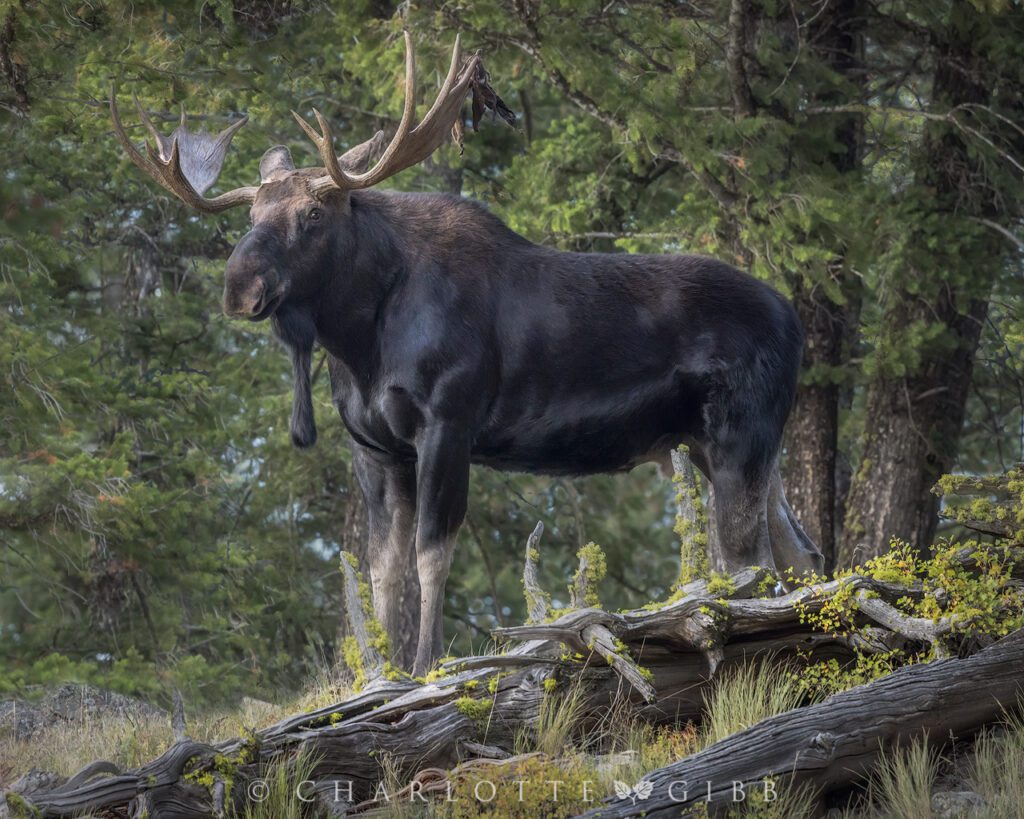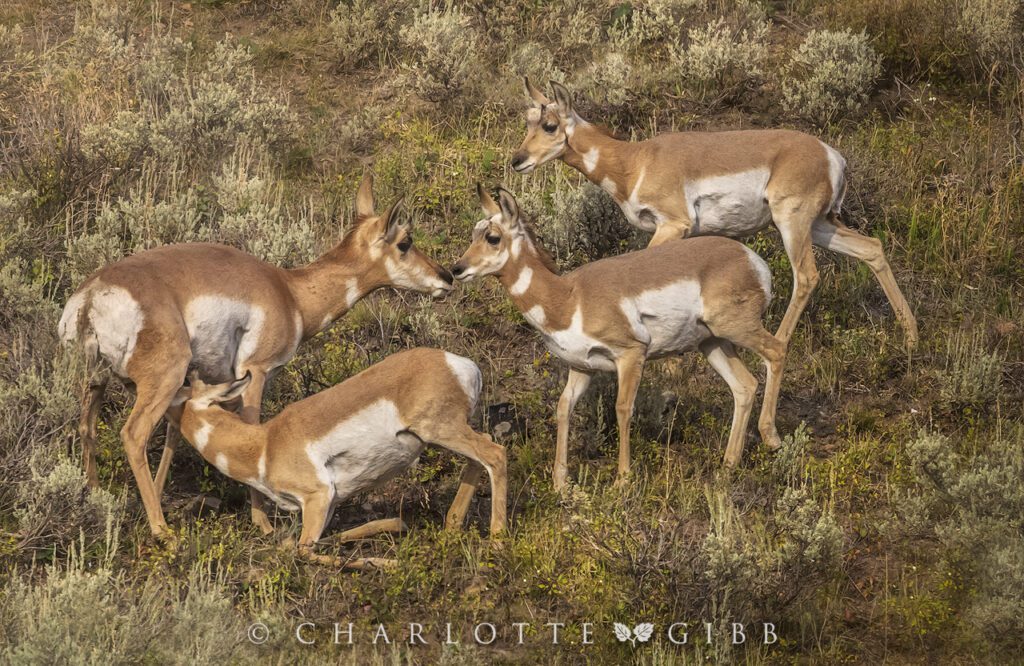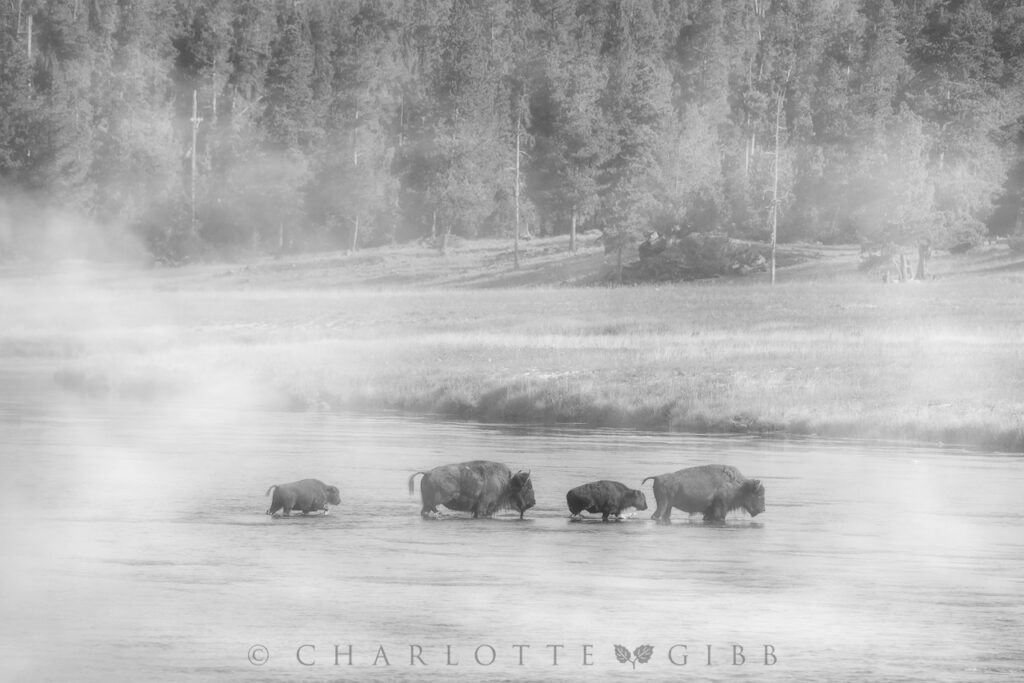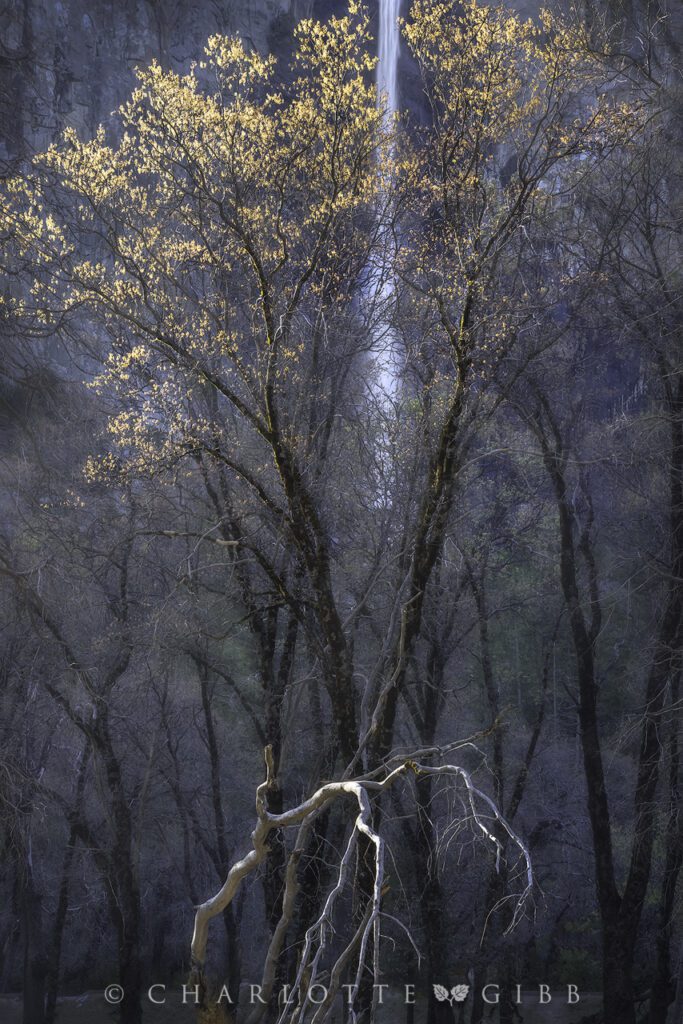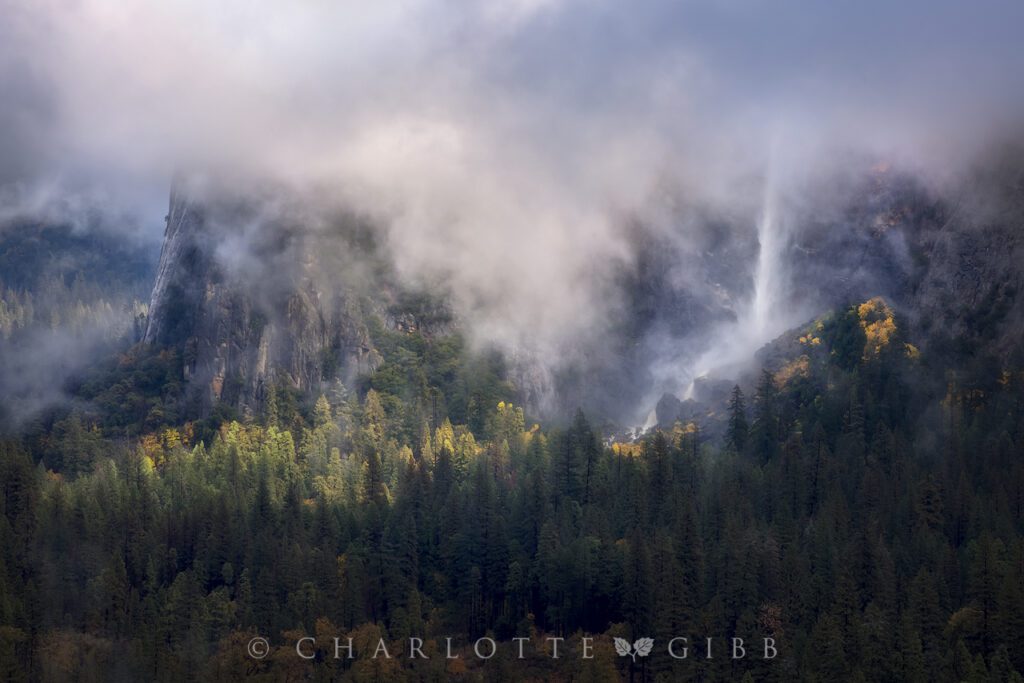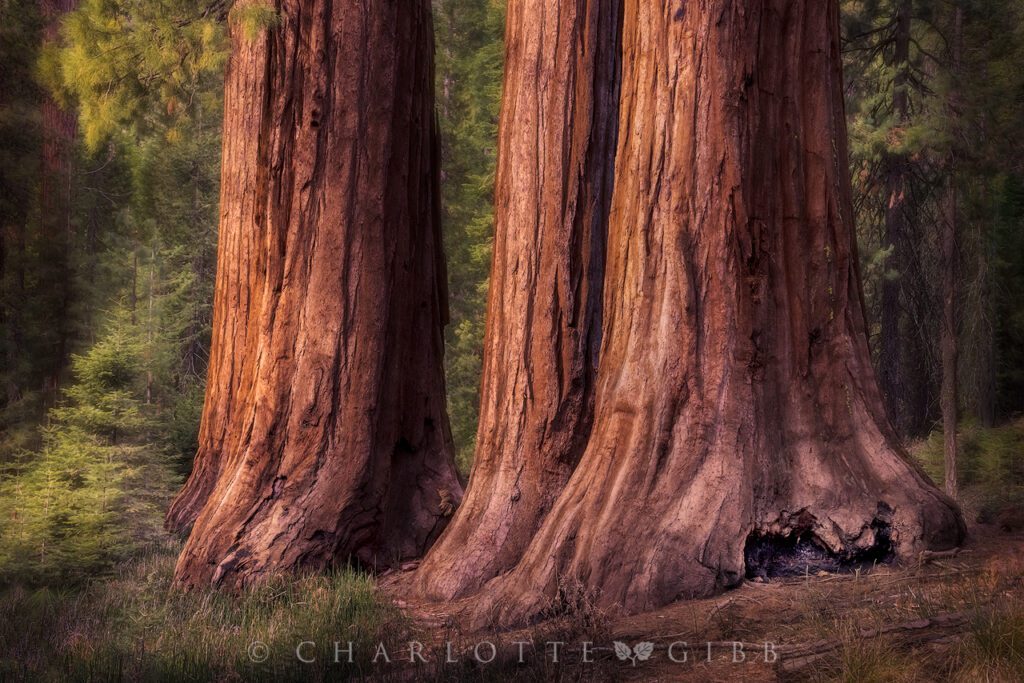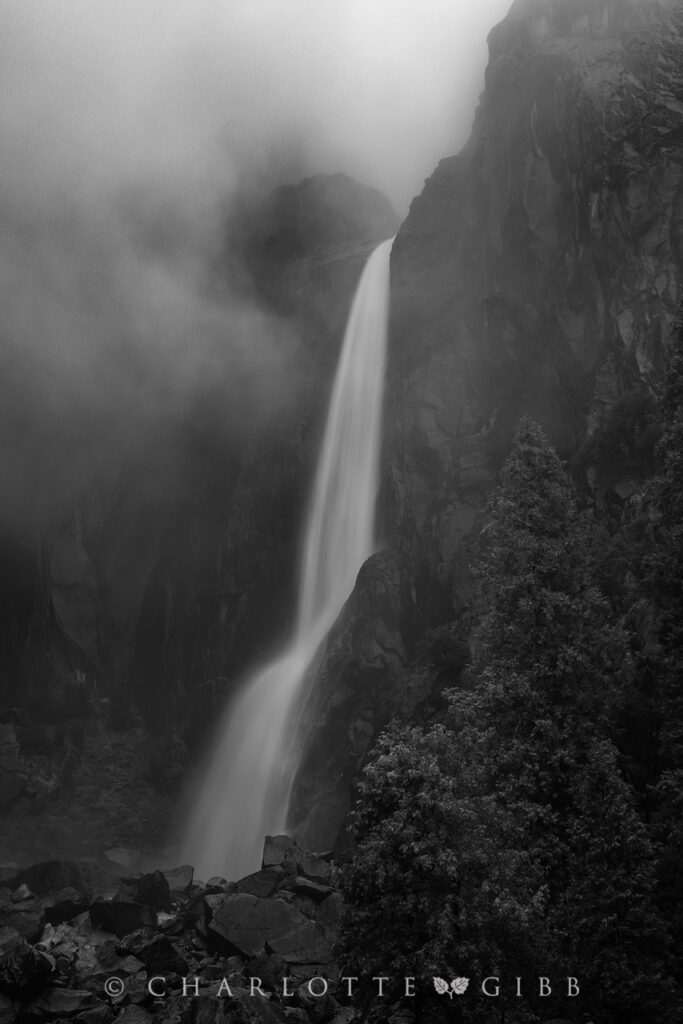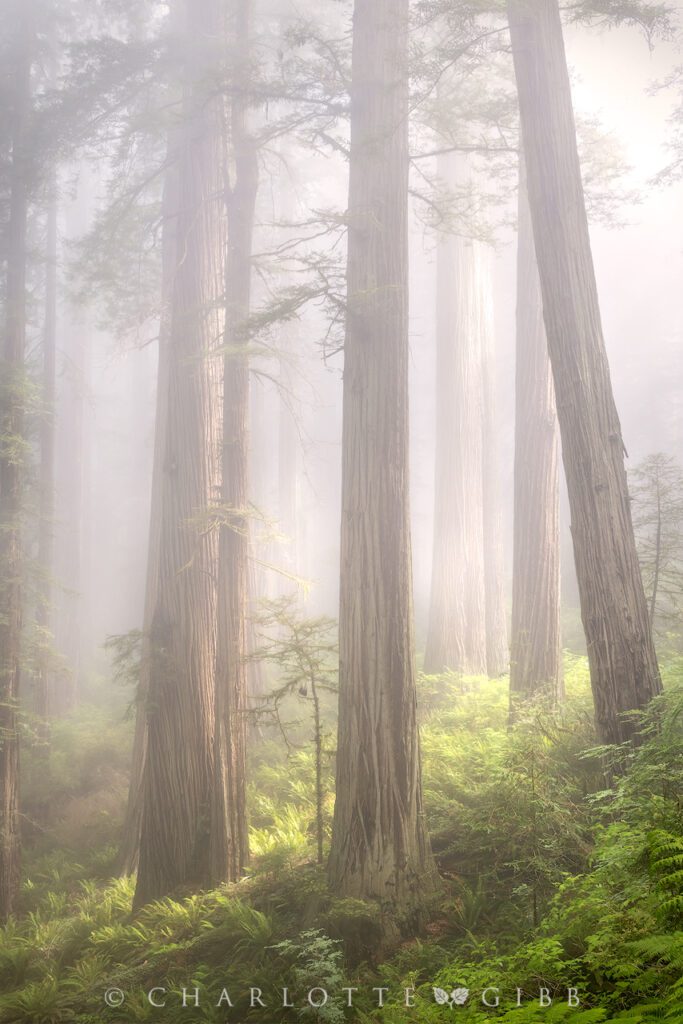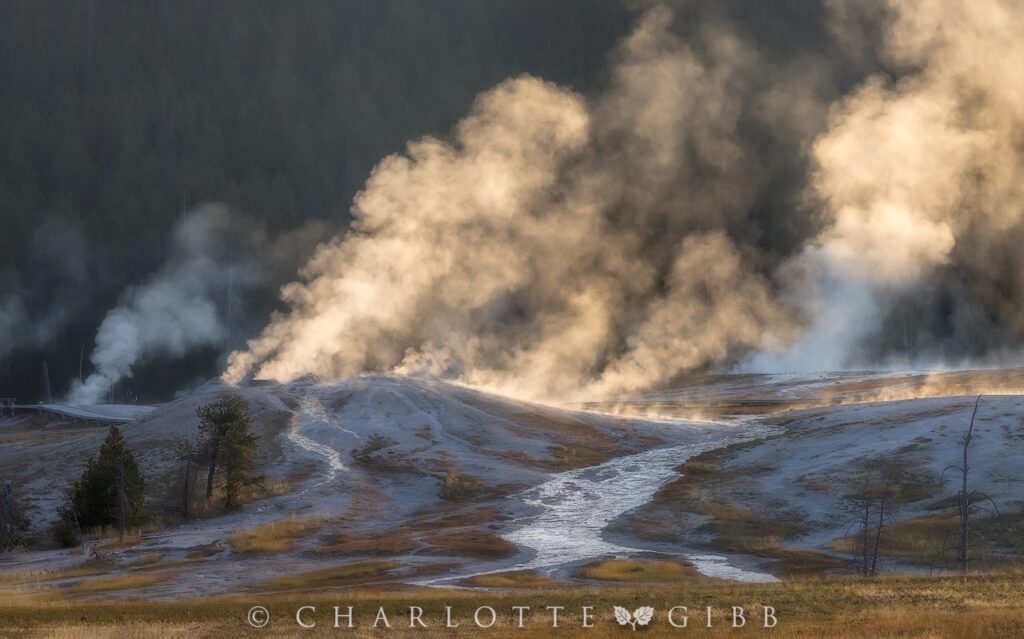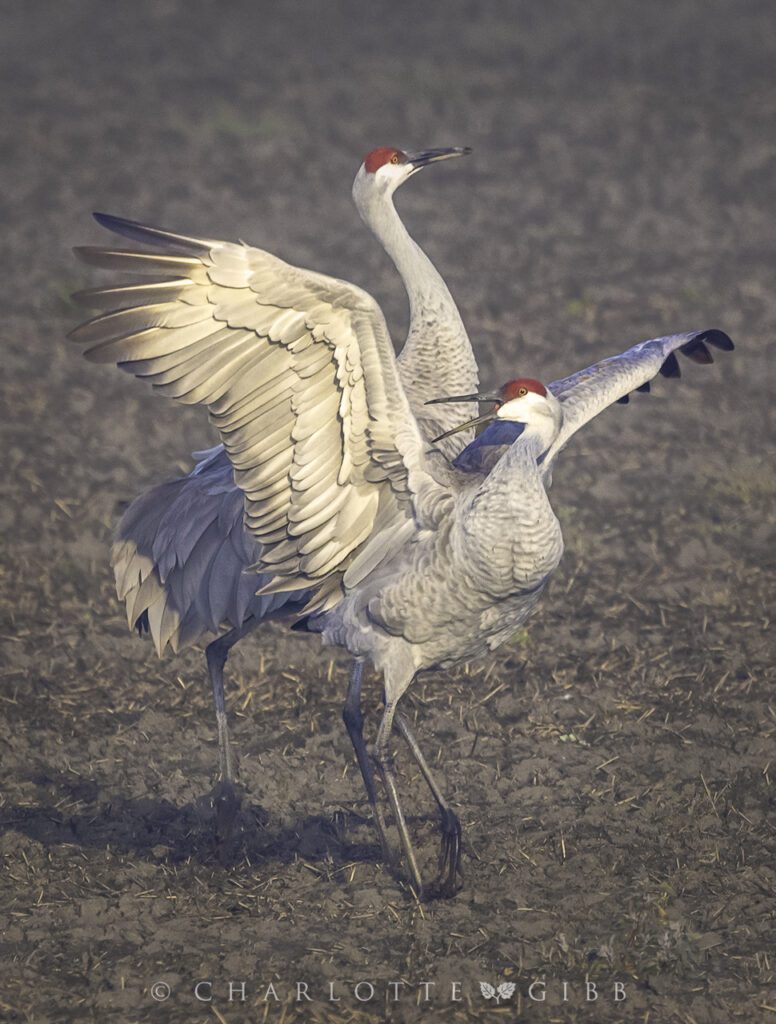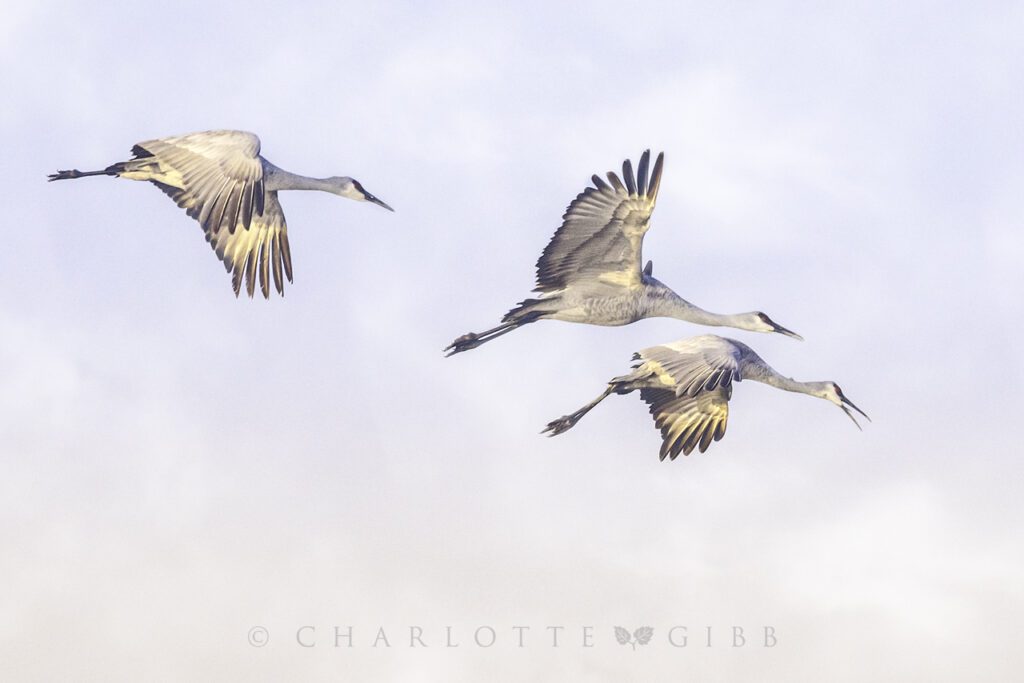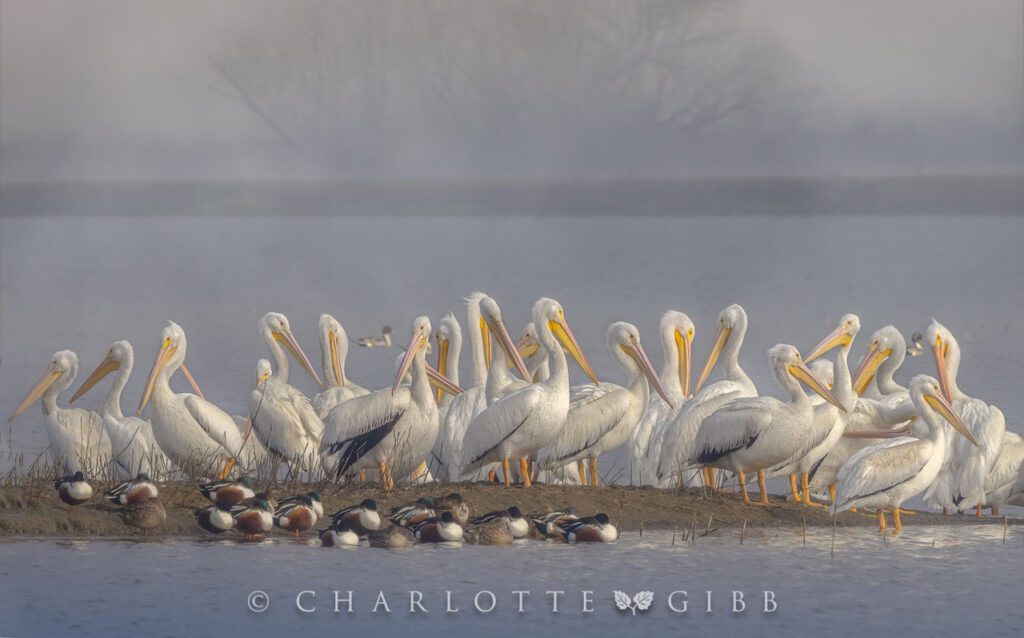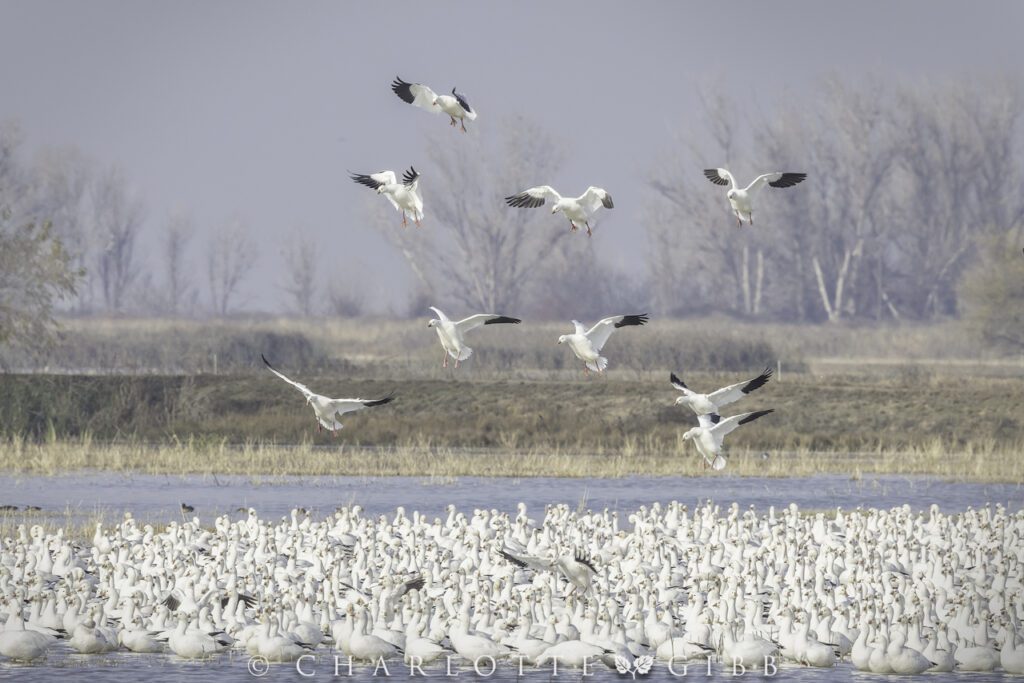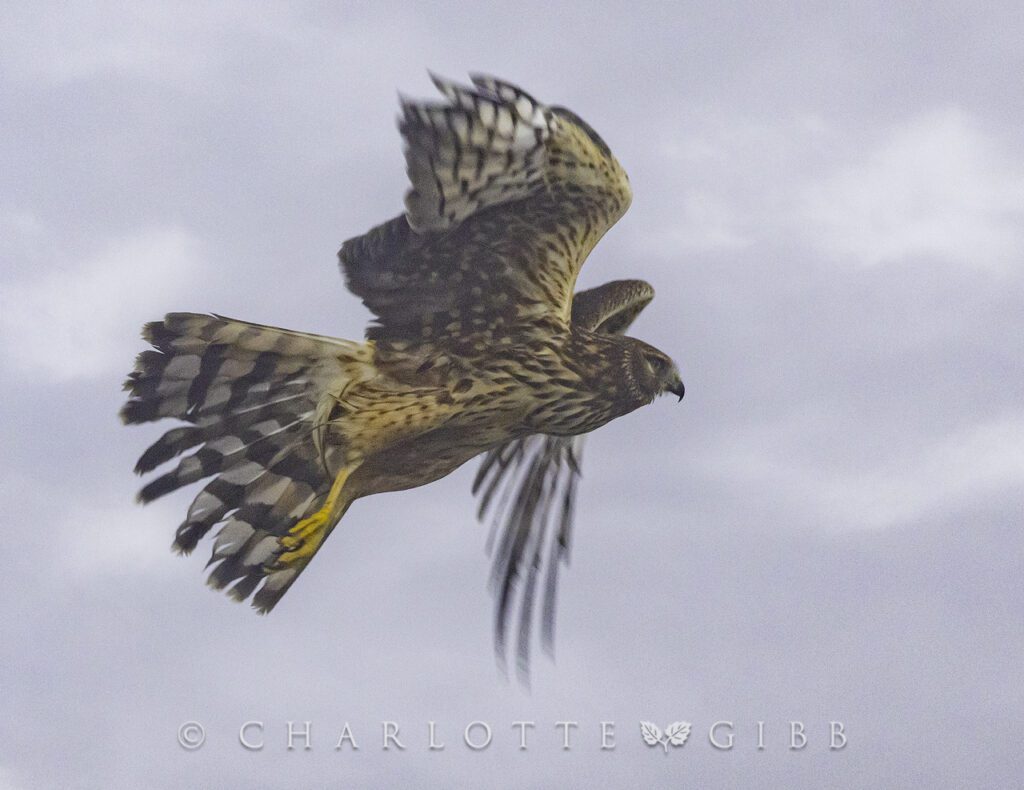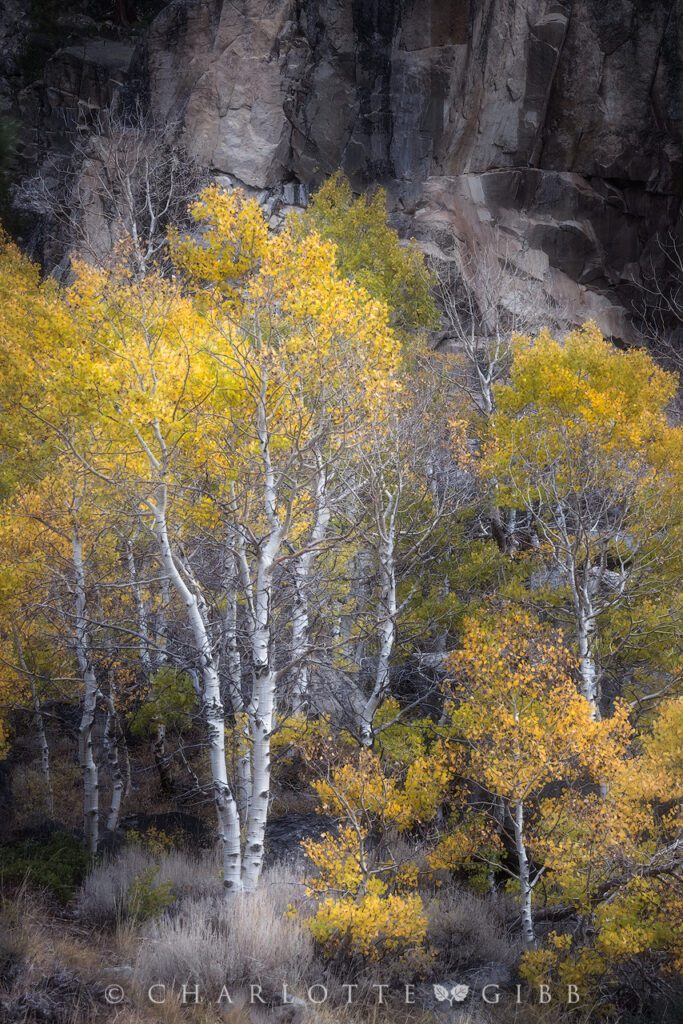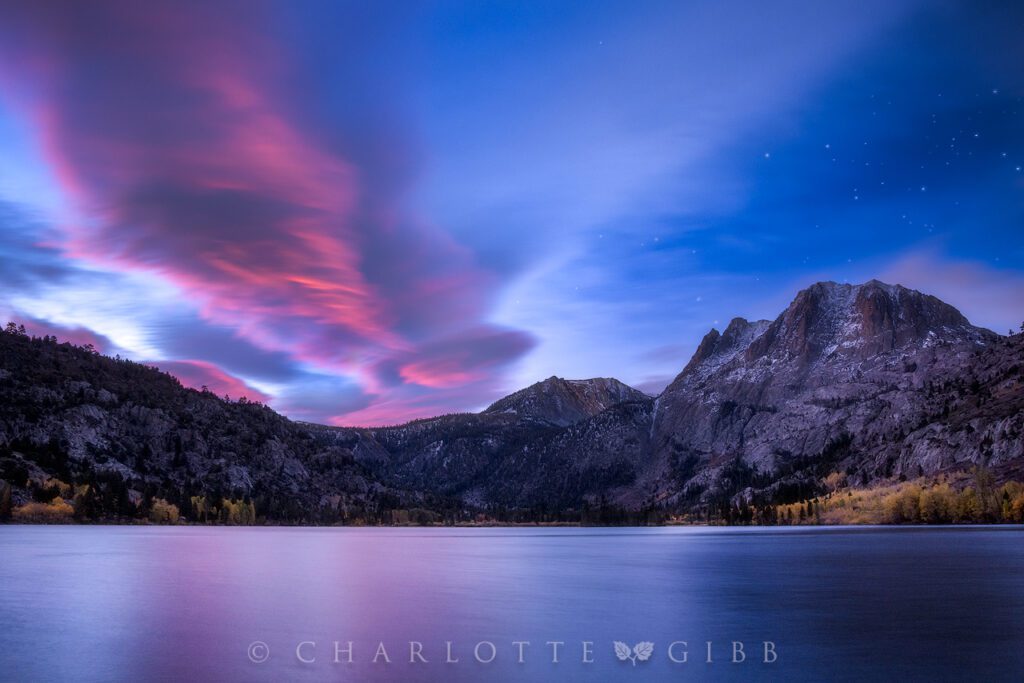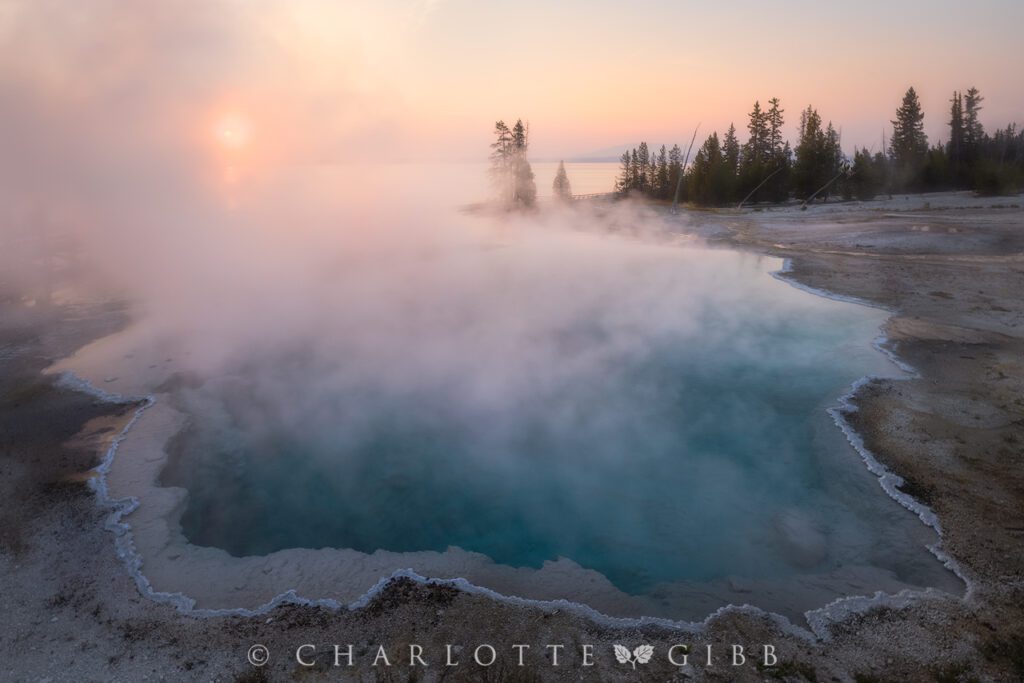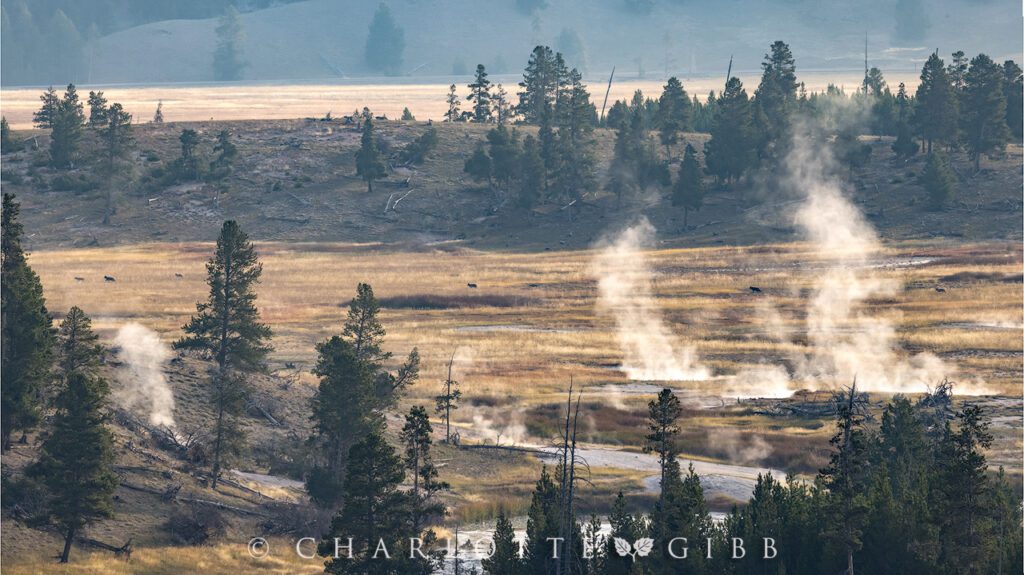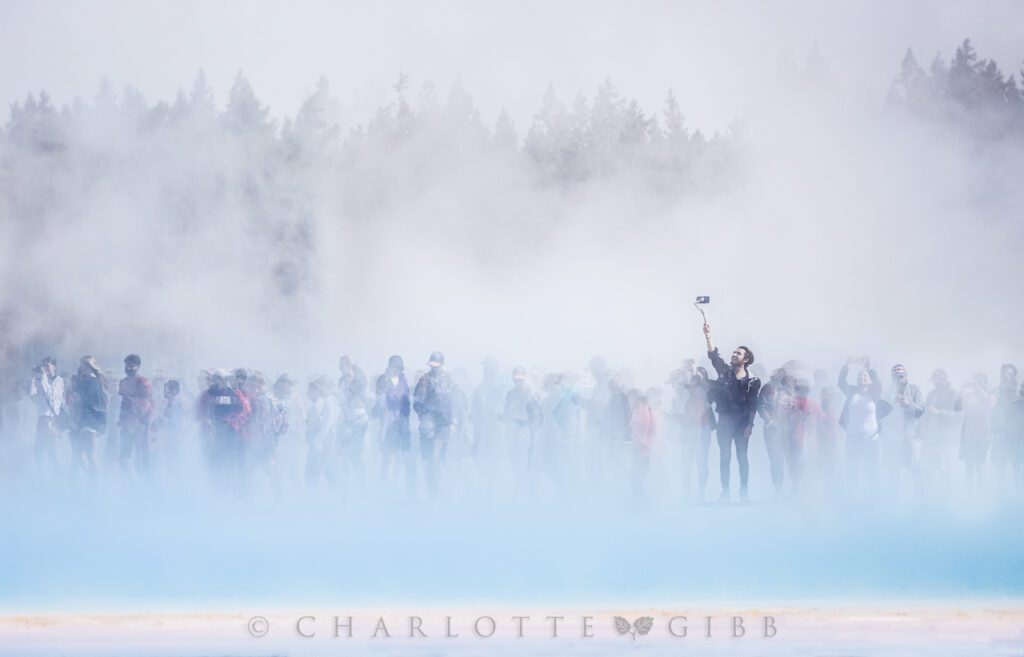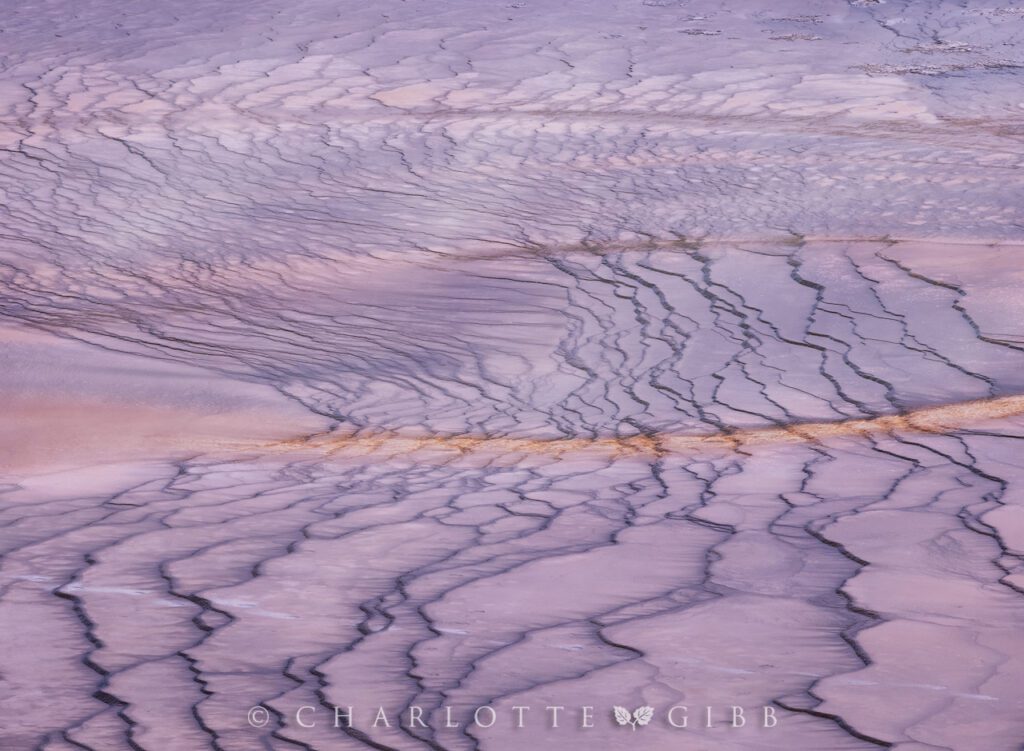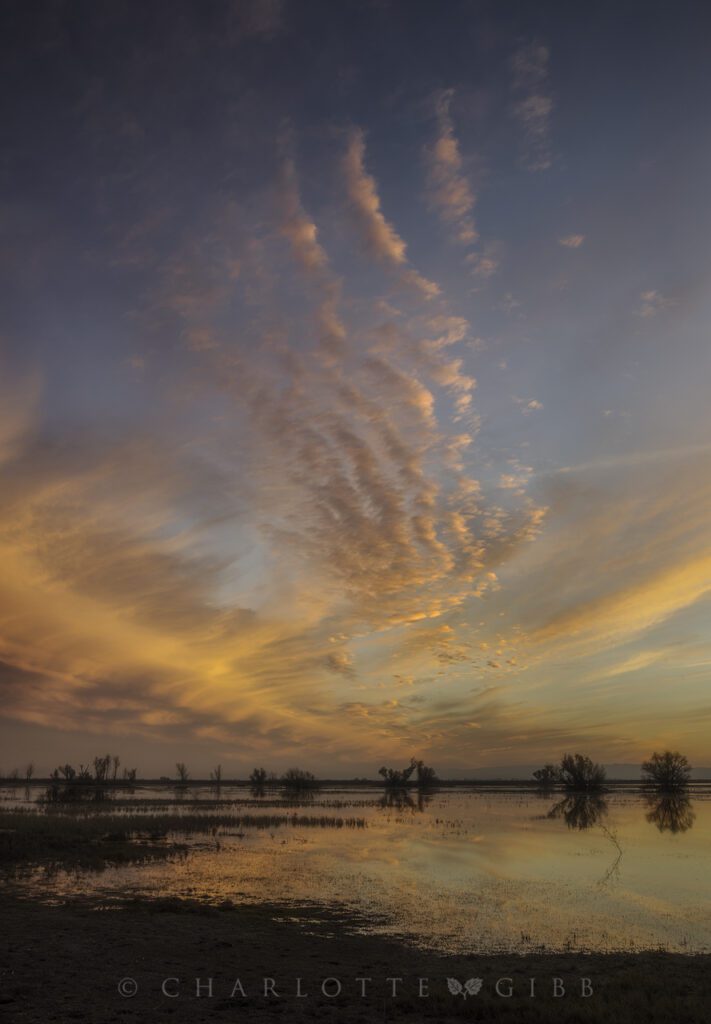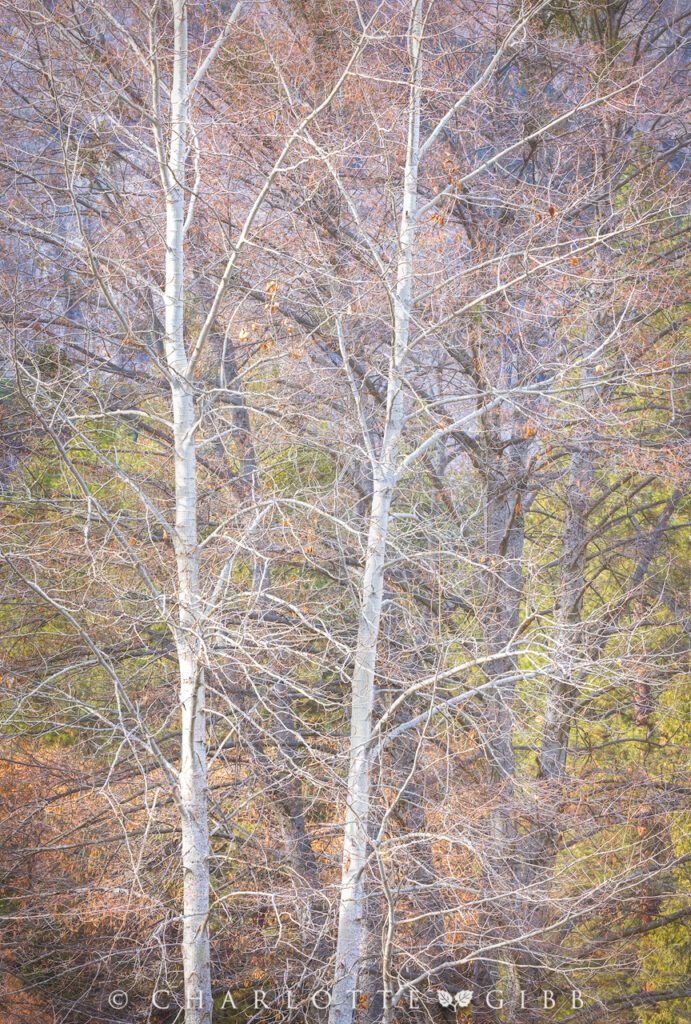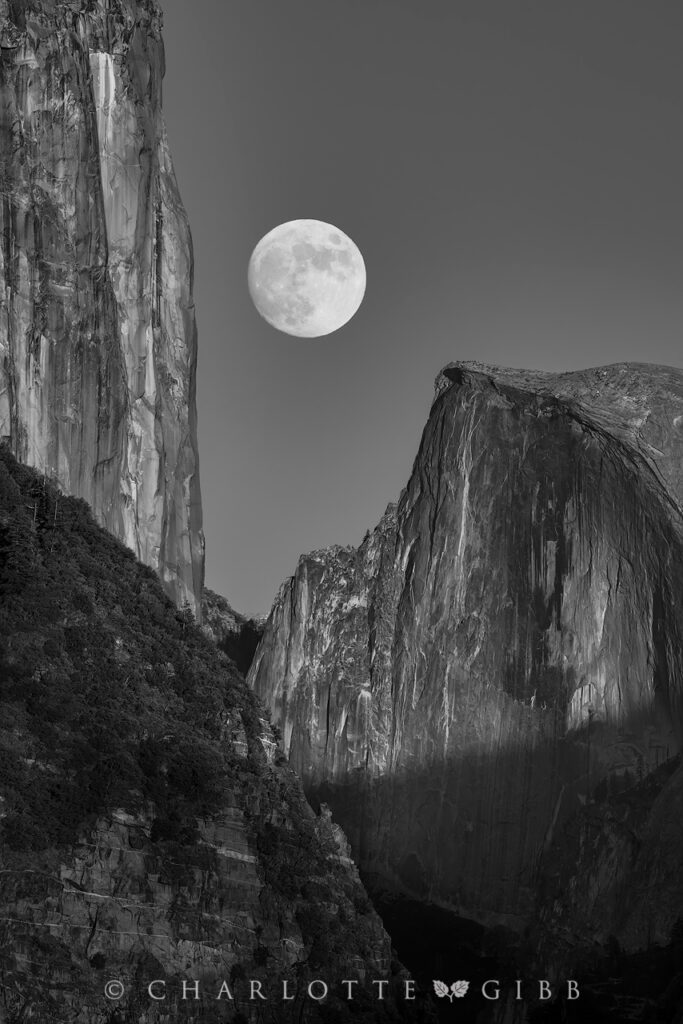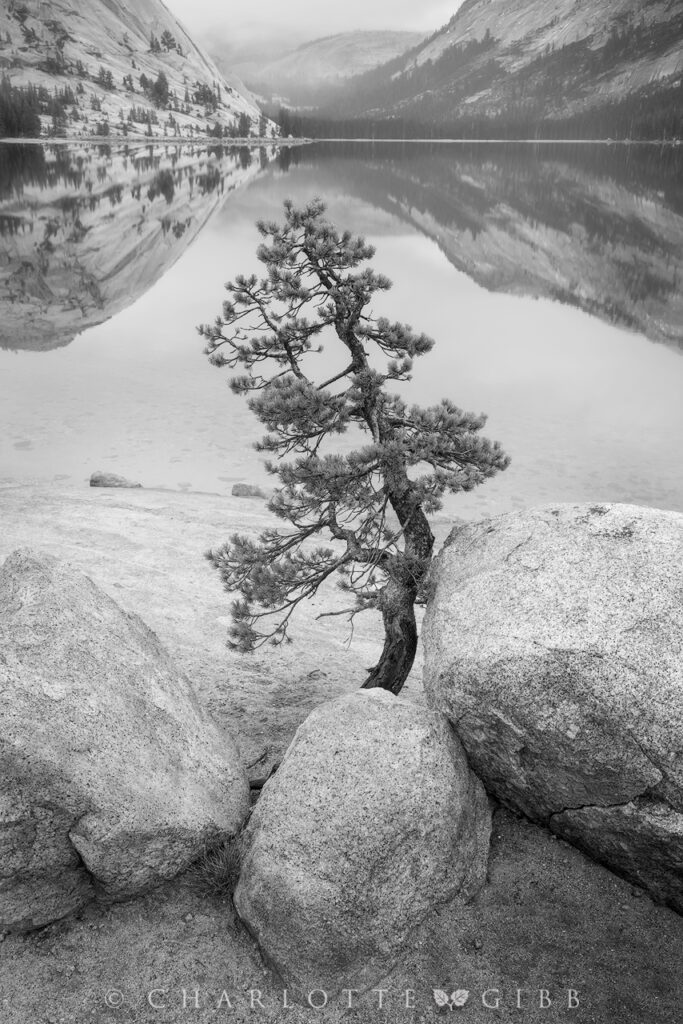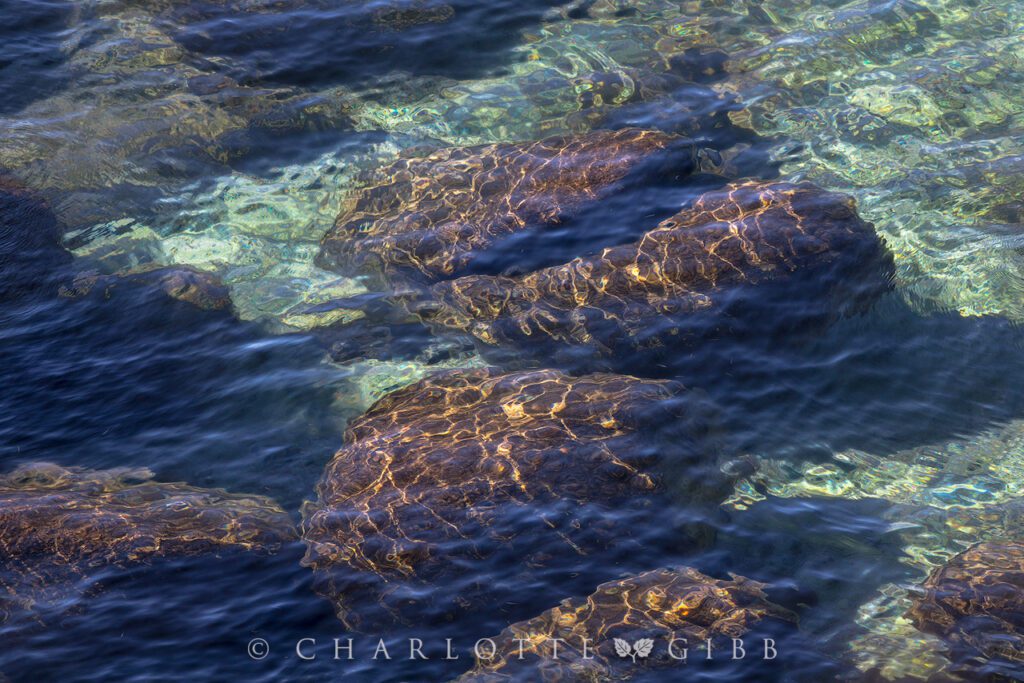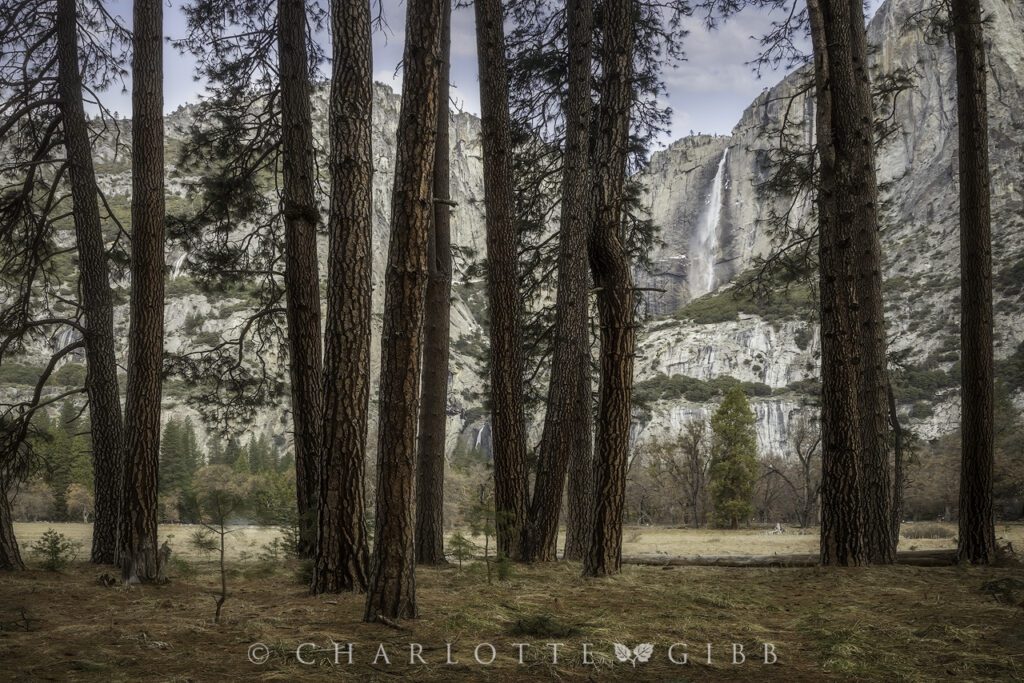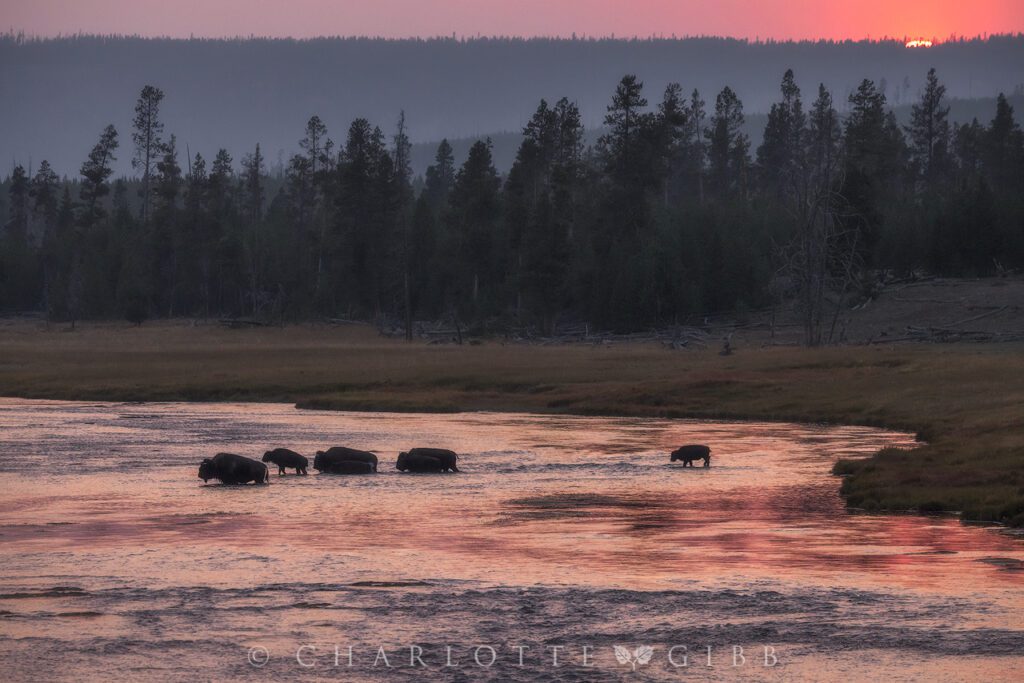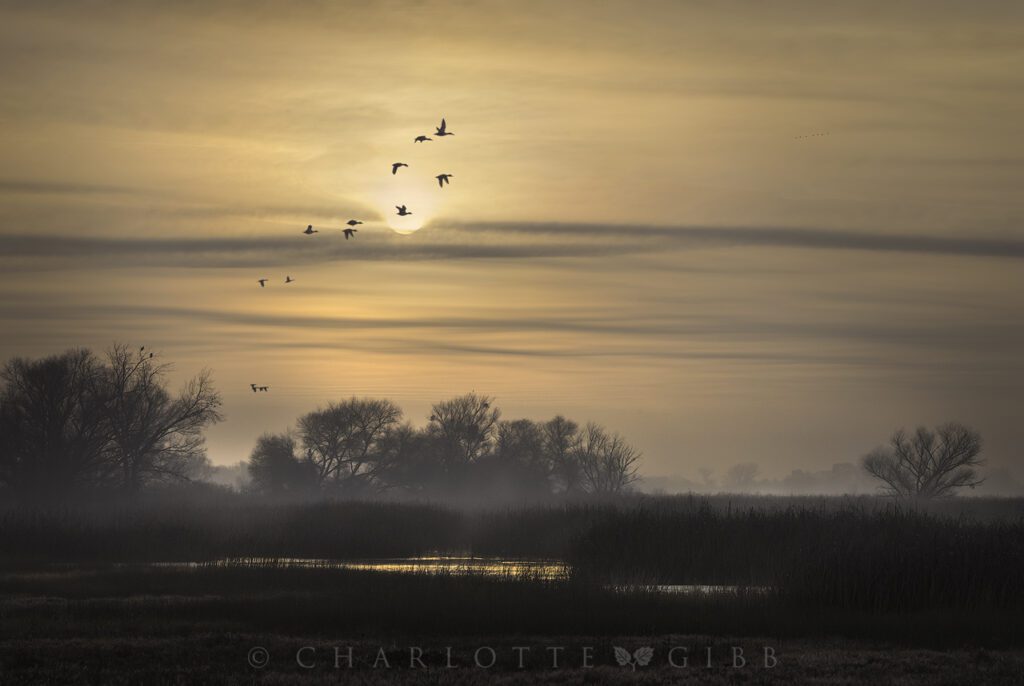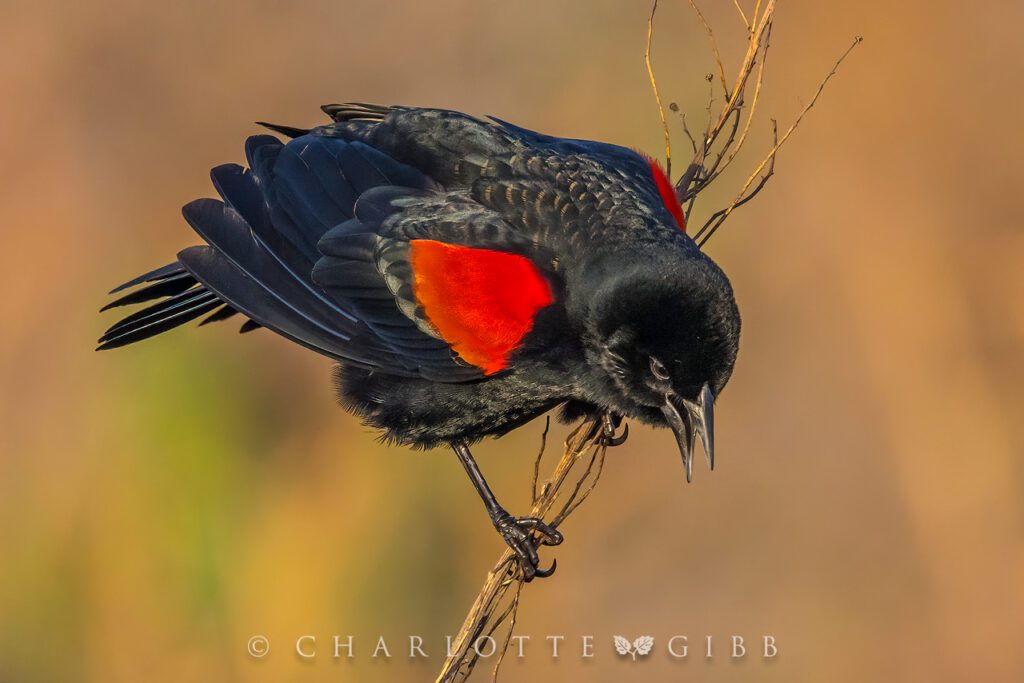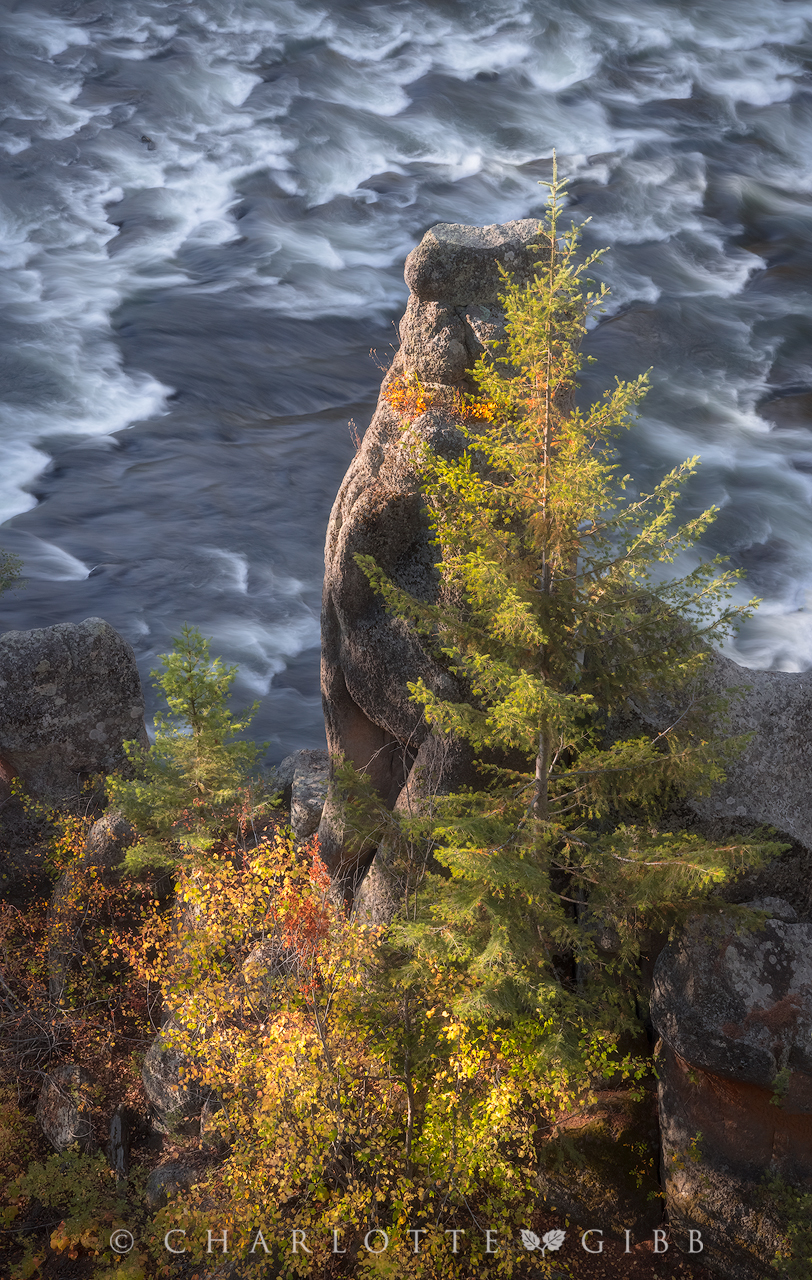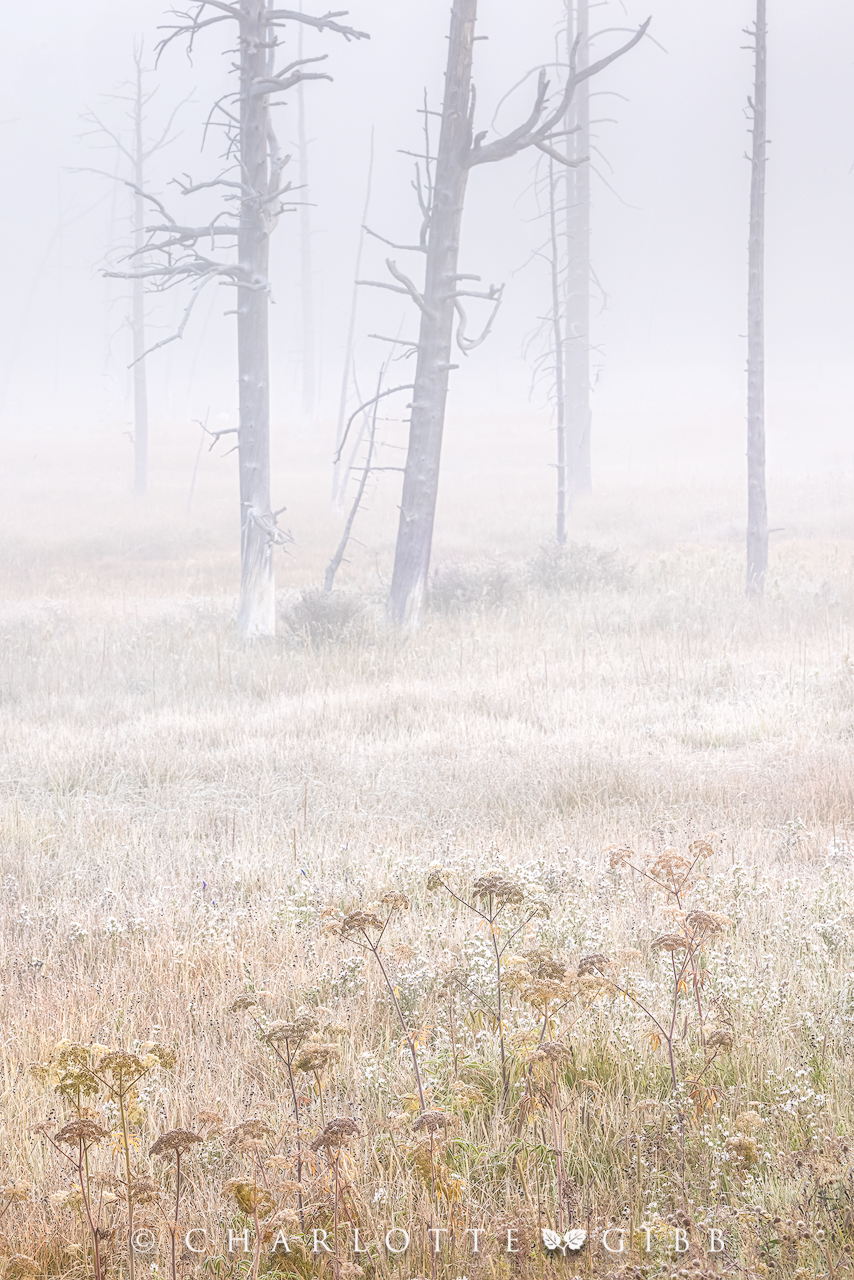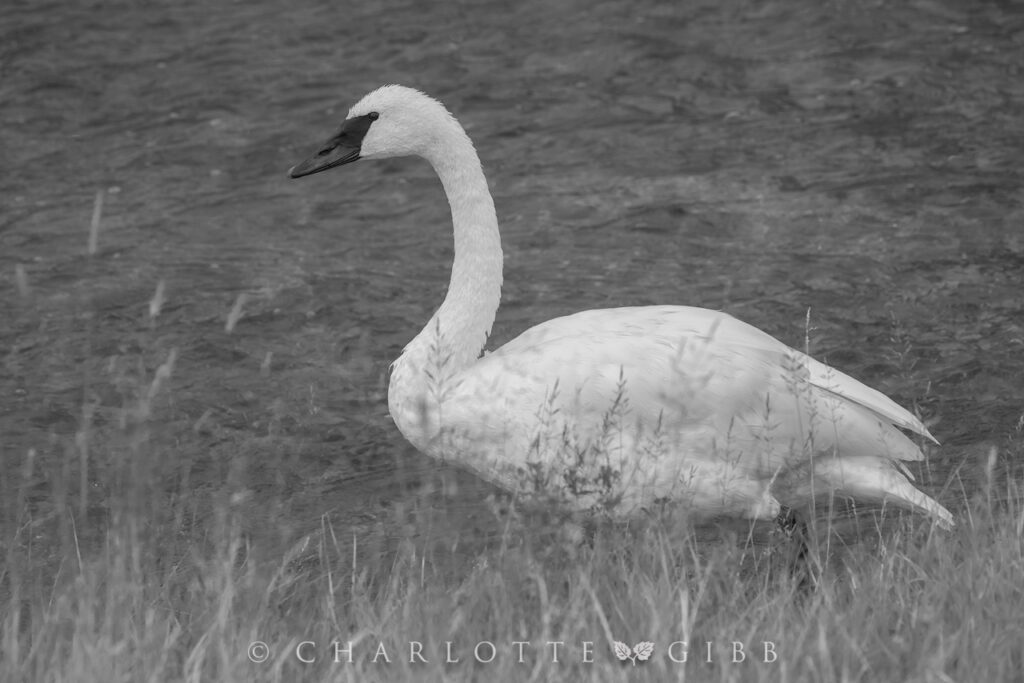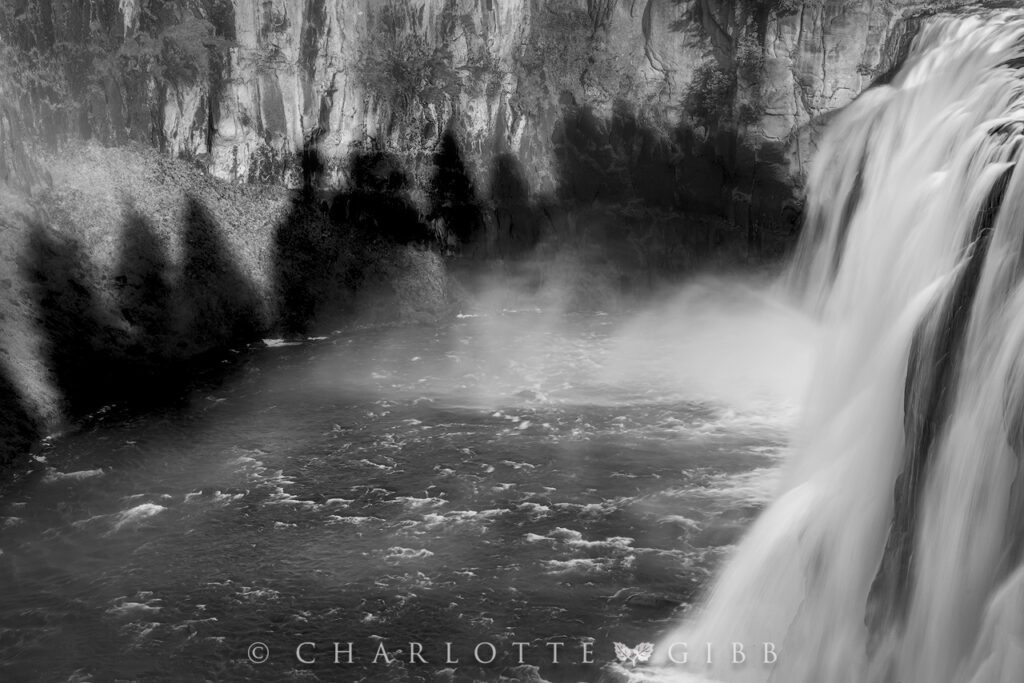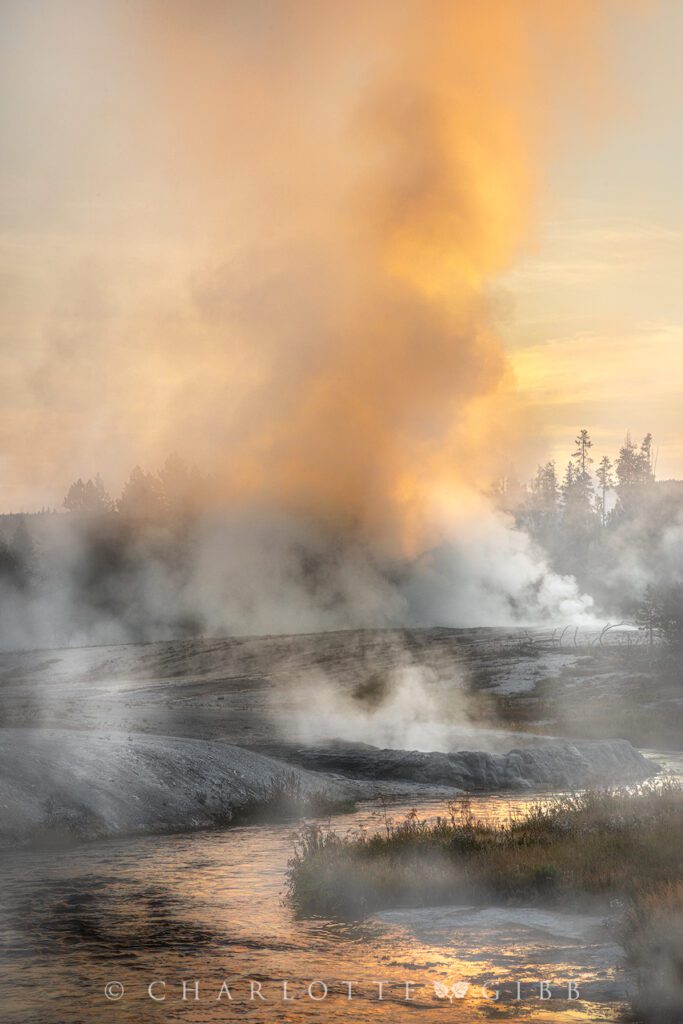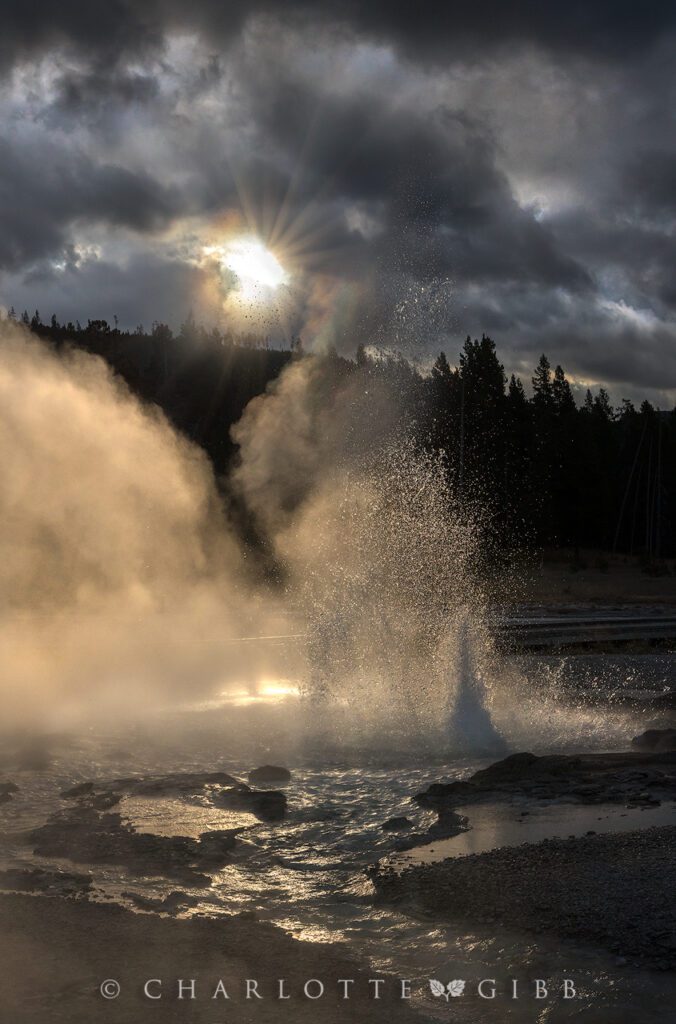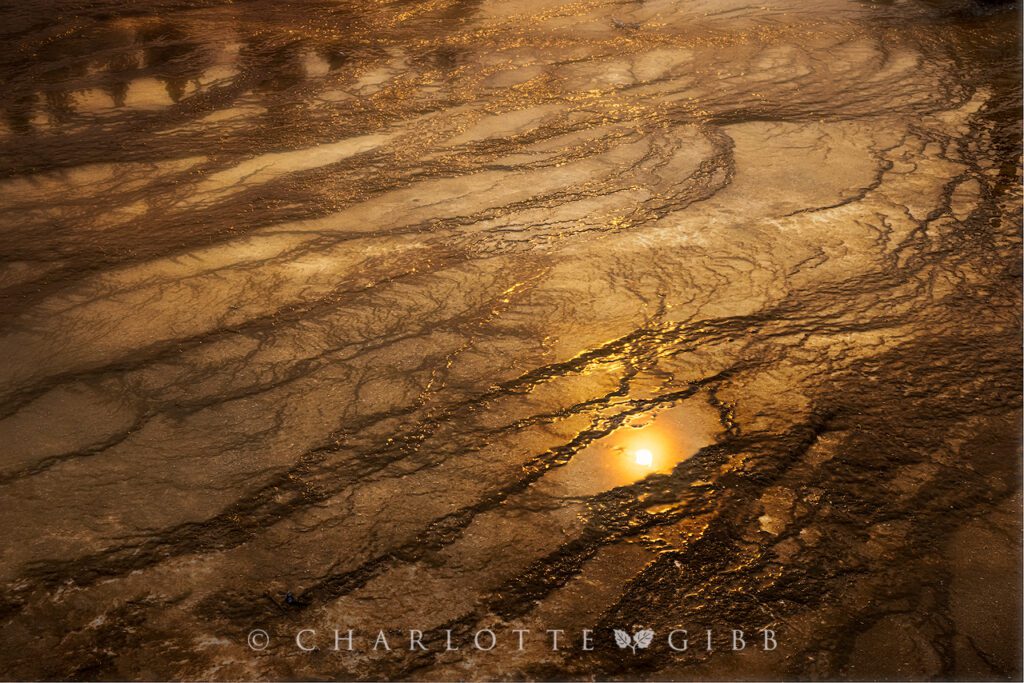 Charlotte Gibb is a contemporary fine art photographer based in the San Francisco Bay Area specializing in landscapes of the Western United States. Her images are often taken in familiar places for the well-versed landscape photographer, but she prides herself on her keen eye toward the subtle and sometimes overlooked beauty of the natural world. Growing up among the beautiful mountains of Northern California, she considers herself a student of life, learning about people, nature, music, and photography along the way. But always, her life-long passion for the wilderness shines through it all. Charlotte earned her Bachelor of Arts degree from the Academy of Art University in San Francisco and has exhibited her work in several solo shows throughout California. Her darkroom, long gone now, has been replaced with digital darkroom tools, and her style has evolved from a somewhat journalistic approach, to one that pays tribute to the natural world. 
Related Posts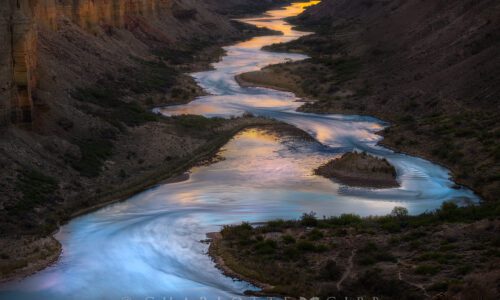 January 4, 2023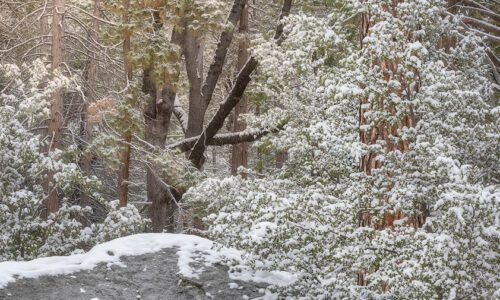 March 5, 2022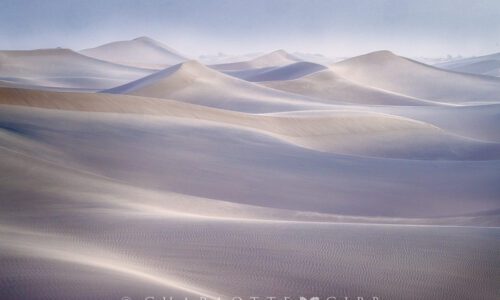 February 11, 2022