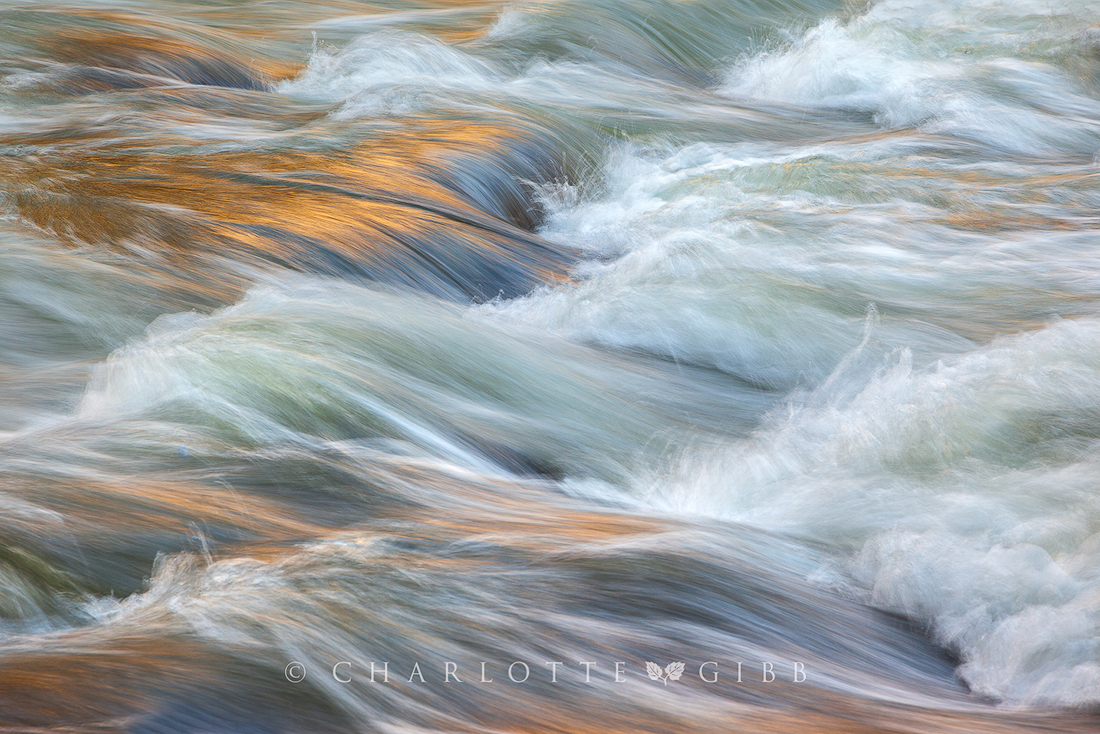 2014: A Year of Photography
January 1, 2015
Happy New Year! For the third year in a row, I've compiled a collection of my favorite images taken over the course of the previous 12 months. I have found this annual review to be a useful exercise — an opportunity to look back at where I've been, observe emerging patterns in my work, and gauge my artistic growth from year to year.
Last year, the list included just 15 pieces. This year, I have found this painfully difficult to do, and in fact, I believe that I may be a terrible judge of my own work. As such, I invite YOU to vote for your 10 favorite images from the list below. Just indicate the image's assigned number in any order — you don't have to write out the whole title. You can either email me your selections, comment here on this blog, or on my Facebook page. Click on the image to see it larger. Once I have your votes, I will submit the top 15 to Jim Goldstein's Blog Project.
Finally, I want to thank the incredible friends, photographers and artists that I've met along the way — and my family, who have put up with my photography obsession with enormous patience. You have encouraged, supported, and inspired me. I am full of overwhelming gratitude to you all.
So, once again, here is my annual review of my favorite 2014 images.
#1.  Rapids, Merced River — The quality of light in the afternoon is subtly different from morning light. This image was taken in the morning in Yosemite Valley, where the day's first rays of light were bouncing off the cliffs high above.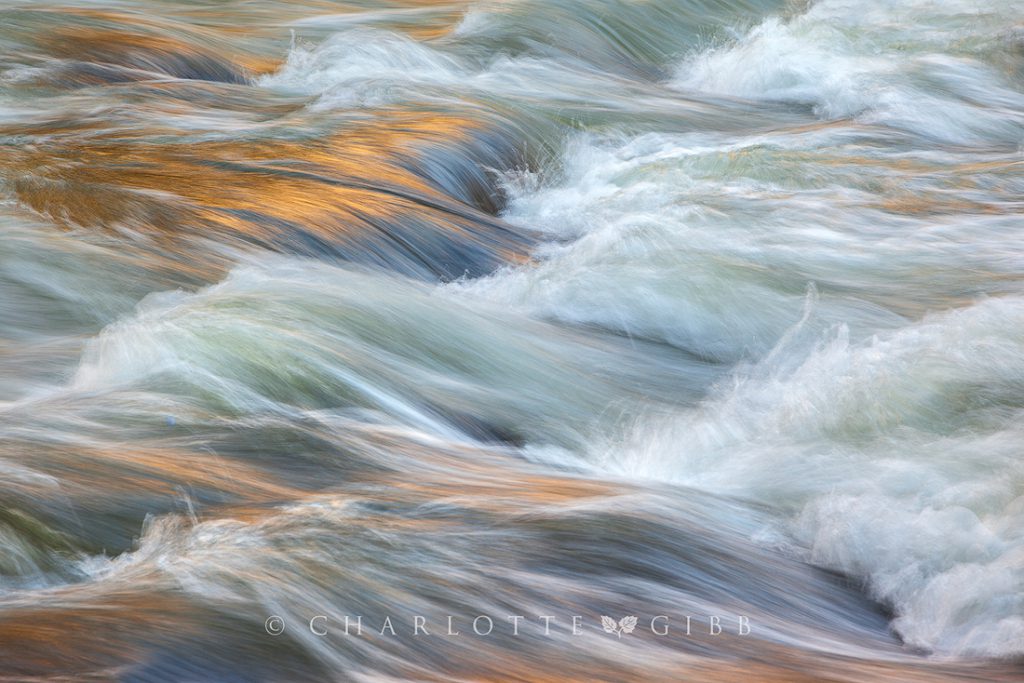 #2. Moon Setting Over The Bay — Taken almost exactly one year ago, I was looking for subject matter a bit closer to home and found this spot.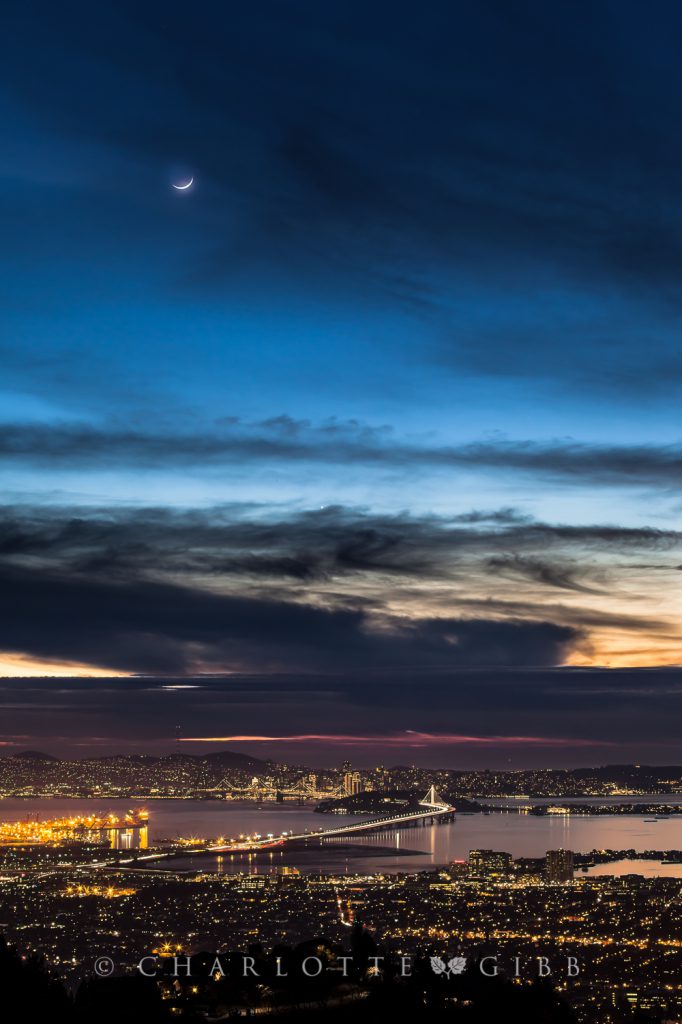 #3.  Cottonwoods In Winter — I love photographing trees, especially in Winter, when their white bones are exposed and they are all shape and form and lines. These Cottonwoods live along the Merced River in Yosemite Valley.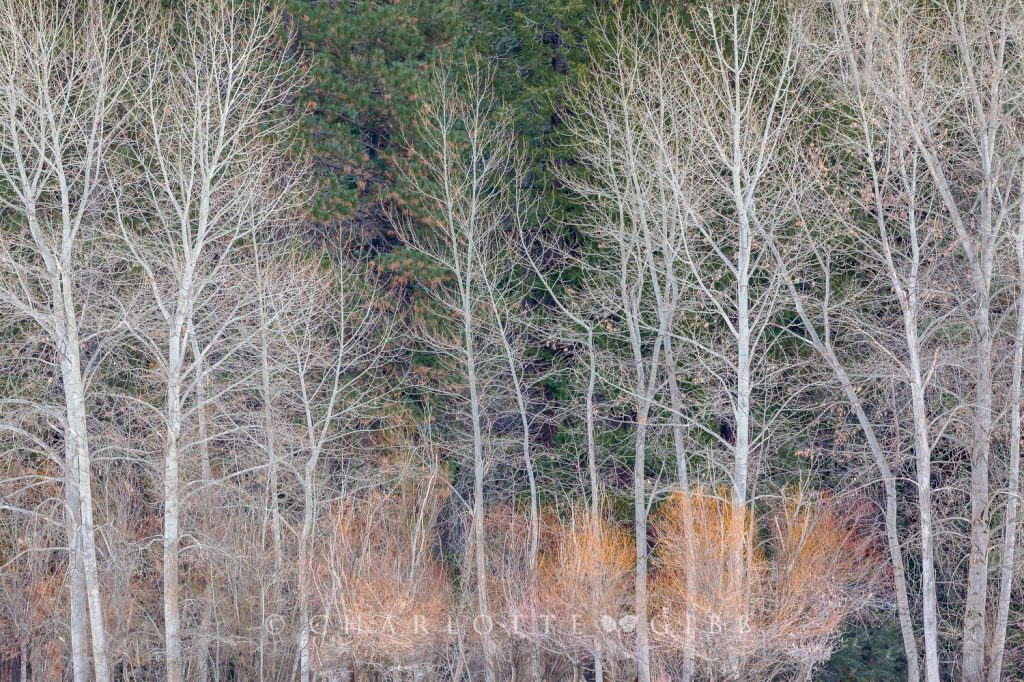 #4.  Black Oaks And Granite — Black Oaks are one of the iconic features of Yosemite Valley. These trees and their acorns provide food and habitat for a variety of animals, and provided an important food source for the Native Americans who dwelled there for thousands of years. This photo won me 4th place in the USA Landscape Photographer of the Year contest.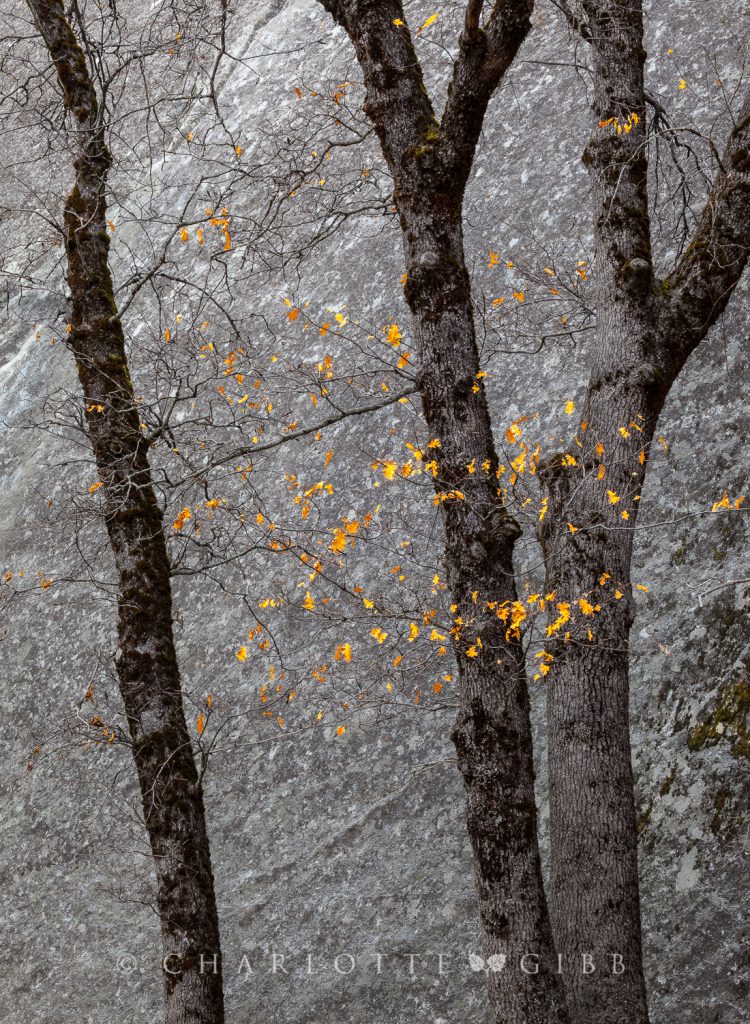 #5.  Valley View Sunrise — "The Gates To The Valley" is a very popular spot in Yosemite among landscape photographers. I almost didn't include it in my annual review because it seemed, well, cliche, but changed my mind. I'm just a sucker for this view.
#6.  Cactus Morning Dance, Anza Borrego — Buckhorn cholla cactus dances in the morning light in the Anza Borrego desert in California. Beautiful to behold, but they are vicious little buggers. The needles of these guys curl slightly as they puncture your flesh, making it just that much more painful and difficult to remove. The California State Parks used this image for the cover of their 2013 annual report. It was quite an honor.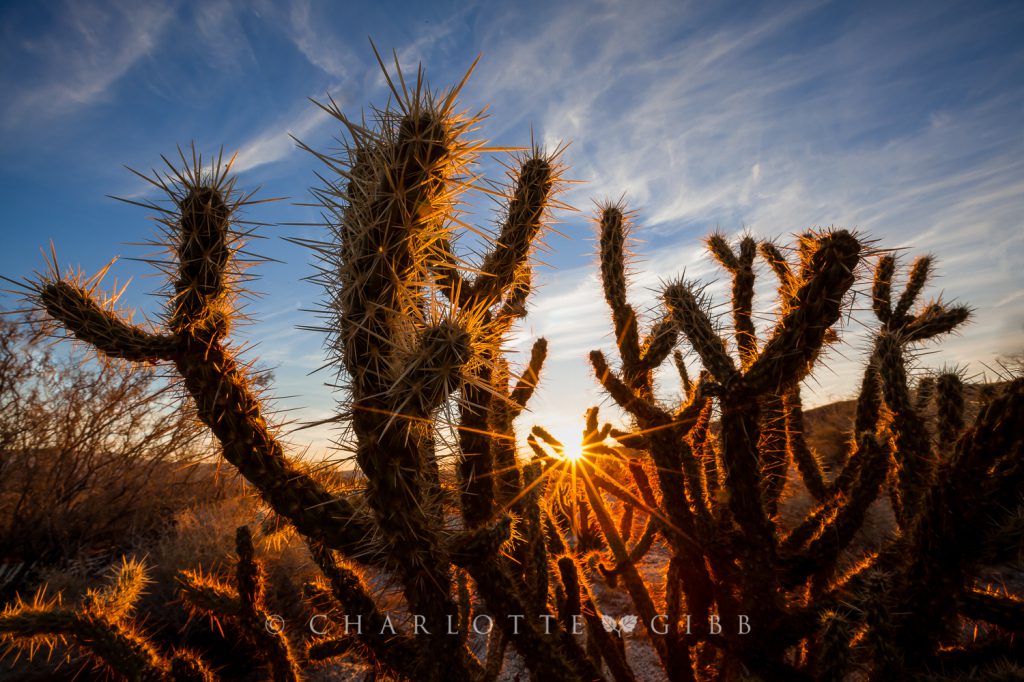 #7.  El Capitan, Misty Morning — Morning dawned a dark, mist-filled Yosemite Valley this day. The storm had cleared overnight, leaving familiar landmarks barely peeking through the dense fog. It was going to be spectacular. On mornings like these, it is hard to decide the best place to begin.  On the valley floor, the pre-dawn light was blocked by thick blanket of fog. Best to move to higher ground, so I decided to start at Tunnel View, high above the valley floor. Here is how it looked from that vantage point.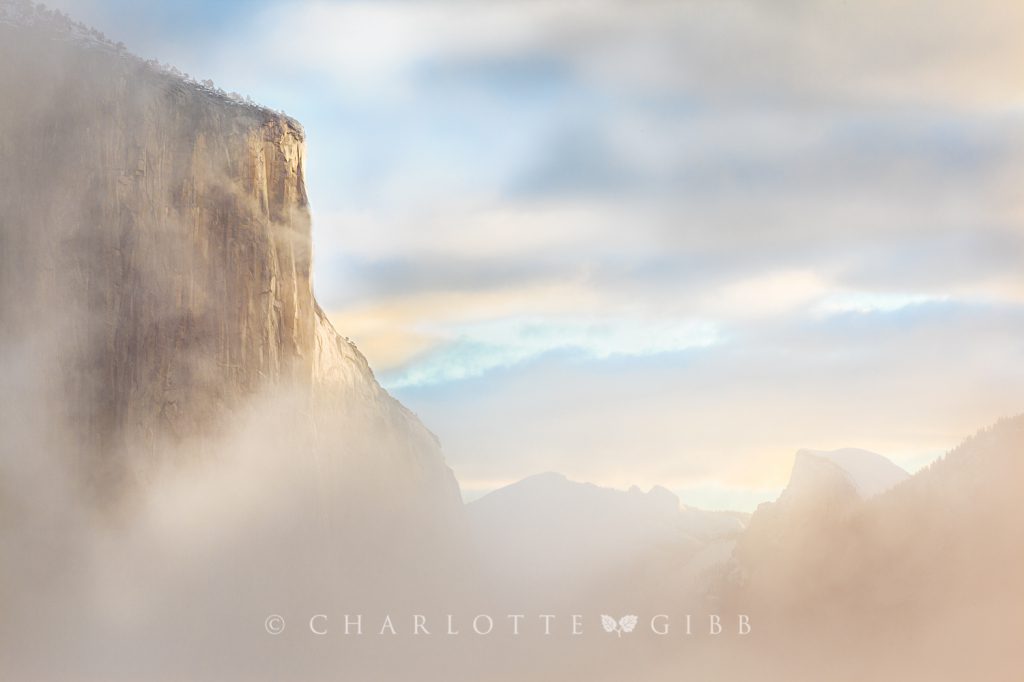 #8.  Upper Yosemite Fall and Trees in Mist — Taken on the same morning as the image above, but from the Valley floor, it was hard to choose what to shoot first. I was giddy to be there that magical morning.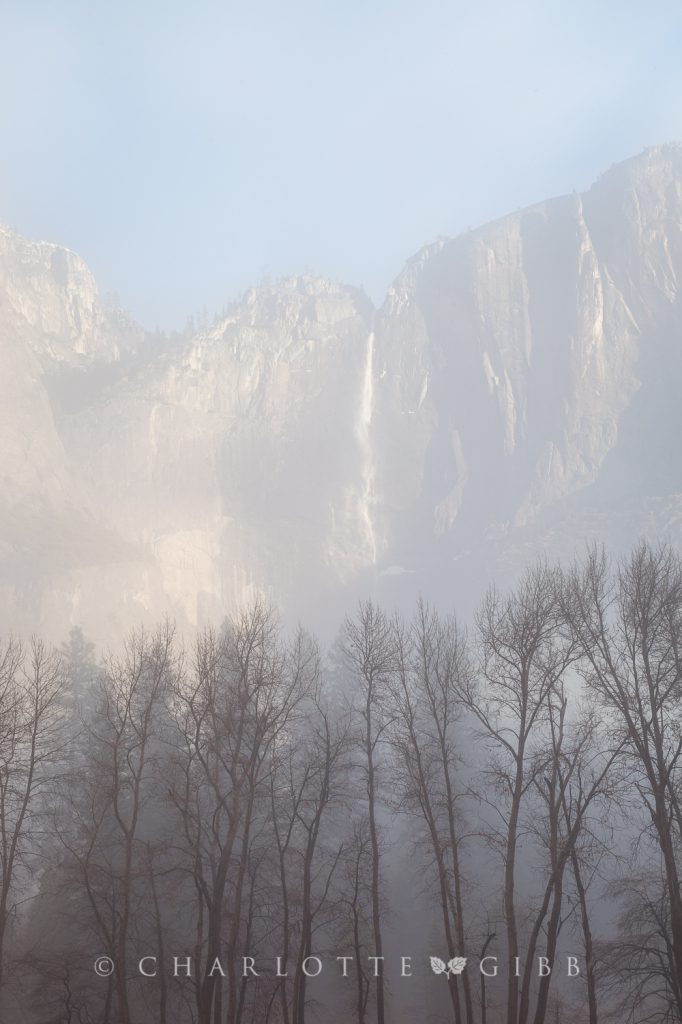 #9. Misty Morning At Parking Lot B — Here's is yet another shot from that misty, magical morning in Yosemite Valley. Taken near a parking lot, of all places.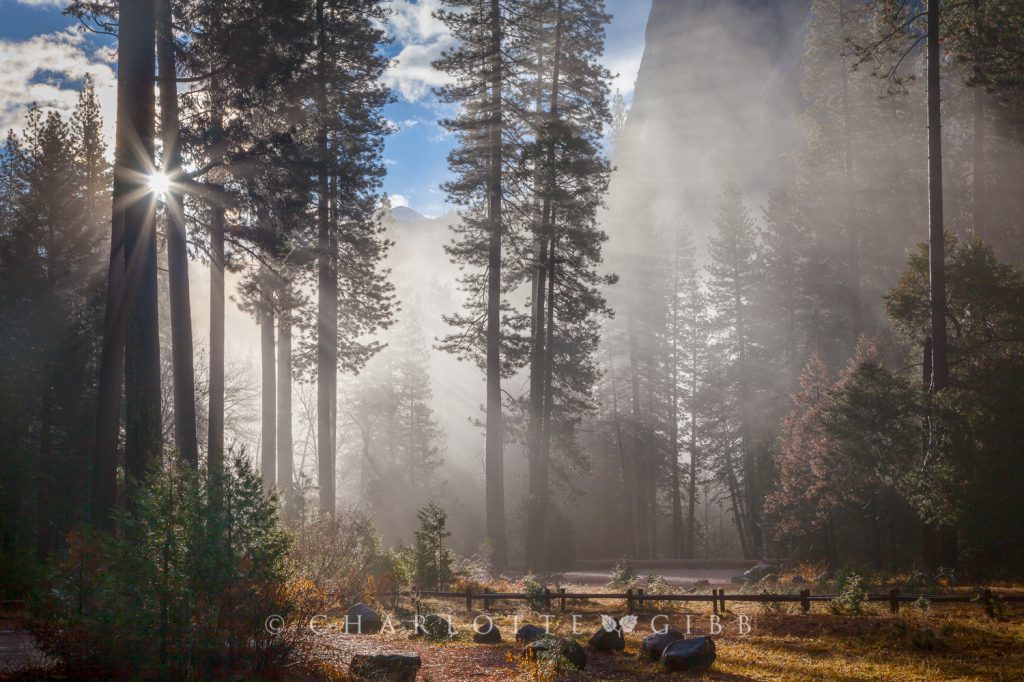 #10.  Rainbow, Yosemite Fall — For a brief time in the Winter, if you position yourself in the right spot, Upper Yosemite Fall puts on a colorful show.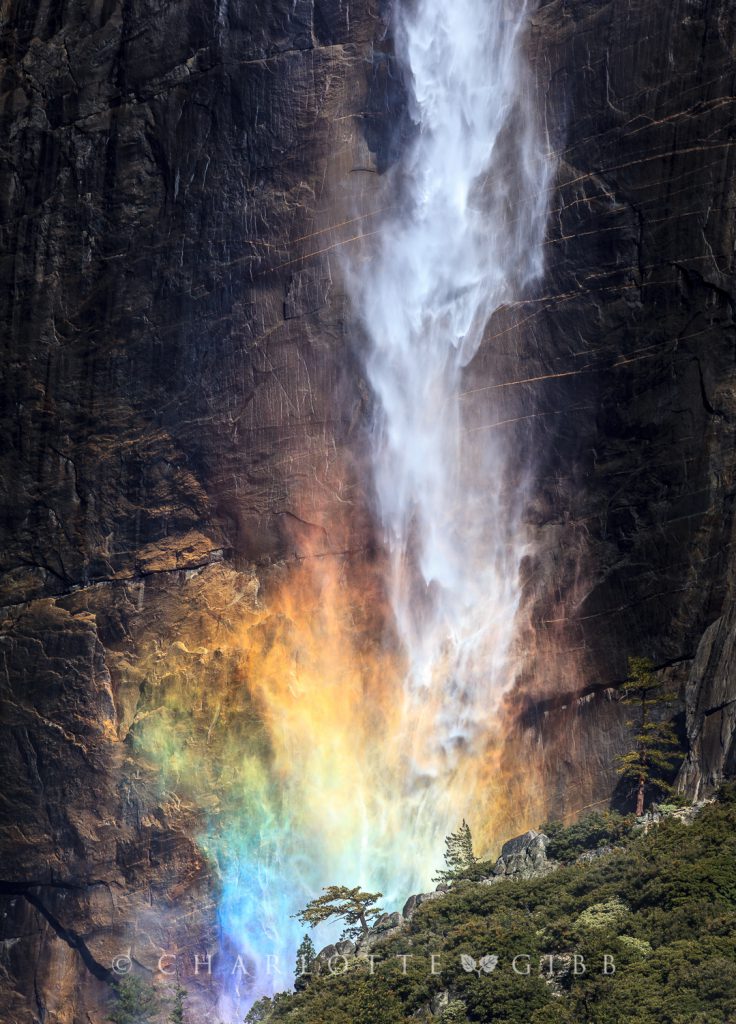 #11.  Pebbles and Ice — For my photography friends, this image is a composite of six frames, each frame focused a bit further into the field, and then "focus-stacked" using Photoshop. In this way, I was able to make the image tack-sharp, front to back, even though I was shooting from a pretty severe angle. Didn't want to get my feet wet.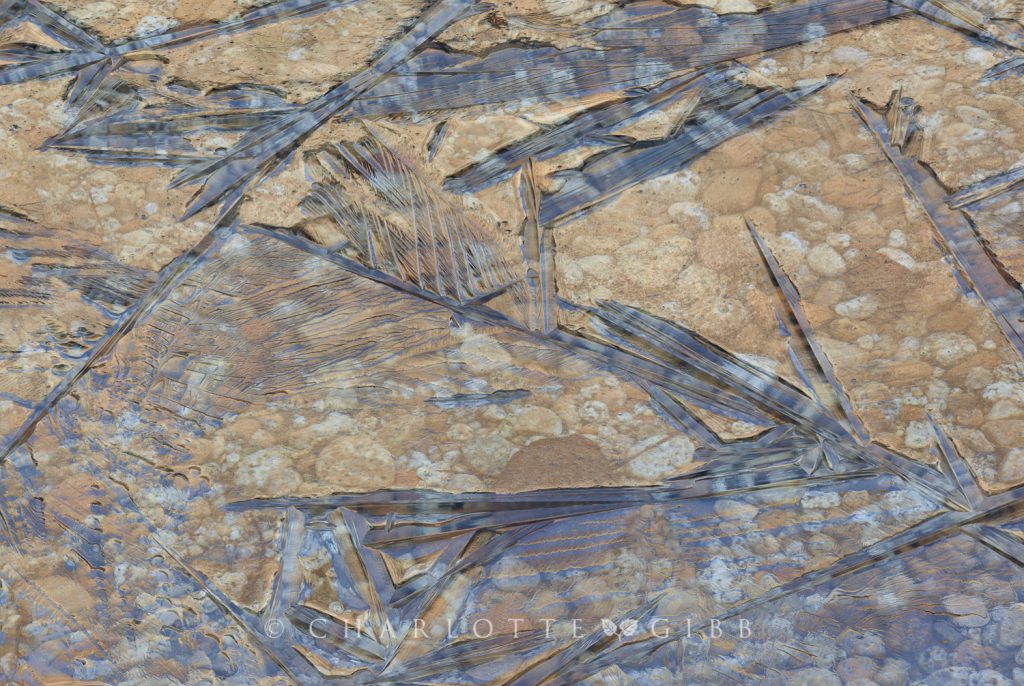 #12.  Horsetail Fall — I feel a bit conflicted about including this image in my annual review. Afterall, Horsetail Fall is one of those shots that draws hordes of photographers trying to recapture what Galen Rowell did in 1973. I like to think that my image is a different take on the famous icon. So, I included it.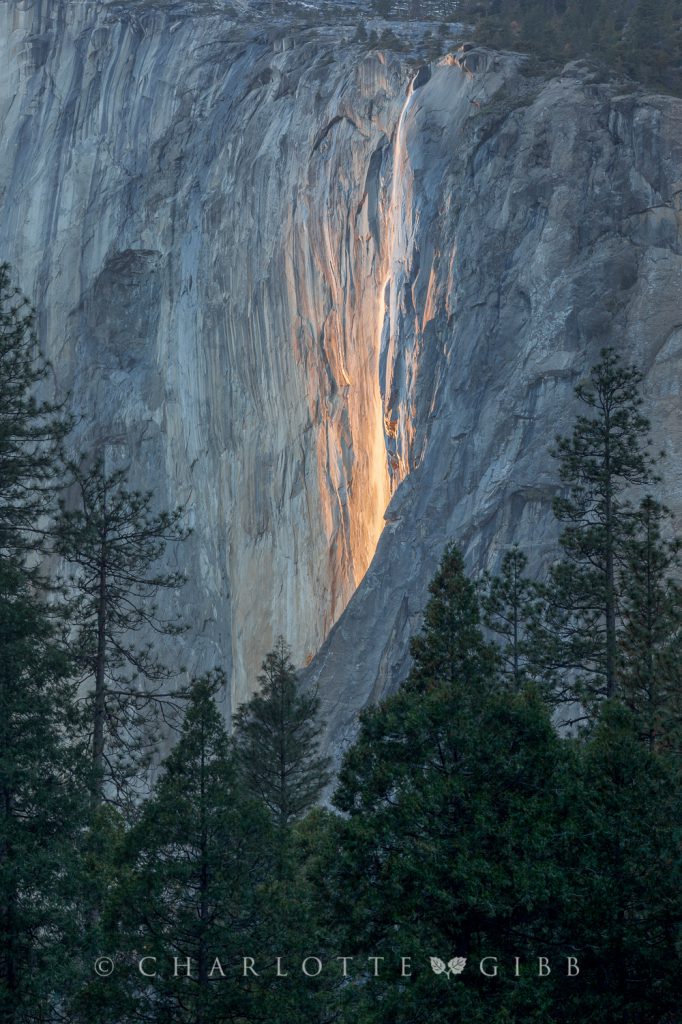 #13.  Cottonwoods in Winter Light — ICM, or Intentional Camera Movement, is a technique that has become popular among photographers. Results can be delightfully unpredictable. I've made a few such images. This is one that I like from that series.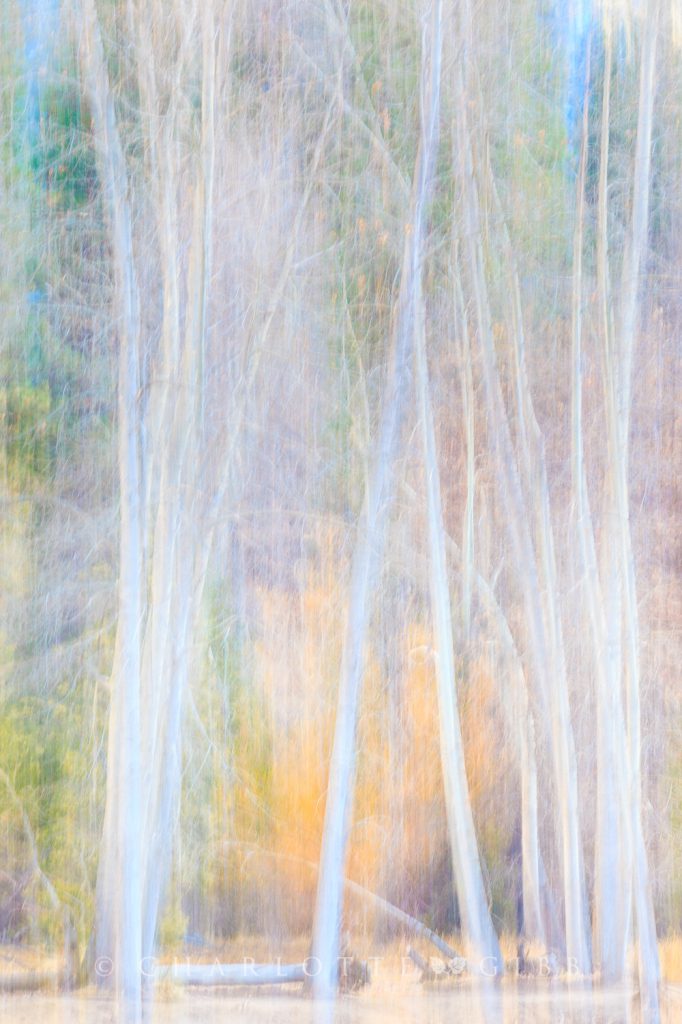 #14.  Abstract: River and El Cap — When Yosemite delivers clear, cold days, I often point my camera downward. This was a still spot of the mighty Merced River, reflecting the morning's first rays of light from El Capitan.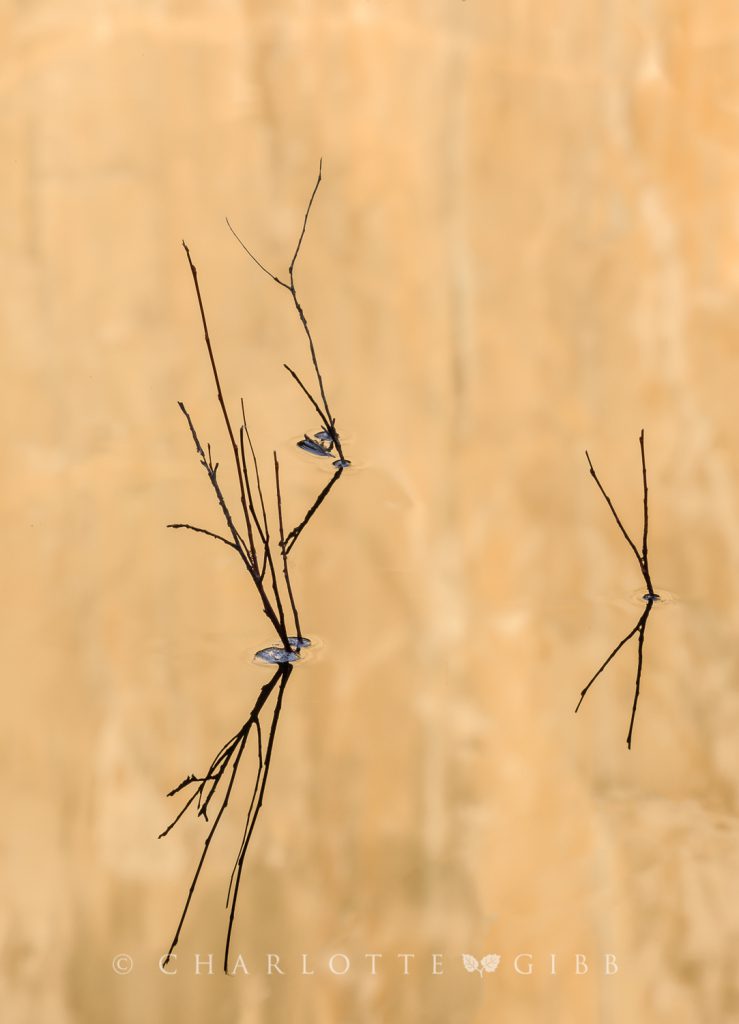 #15.  Ice Bubbles And Leaves — I spent quite some time in February shooting small scenes, such as this one, in Yosemite Valley.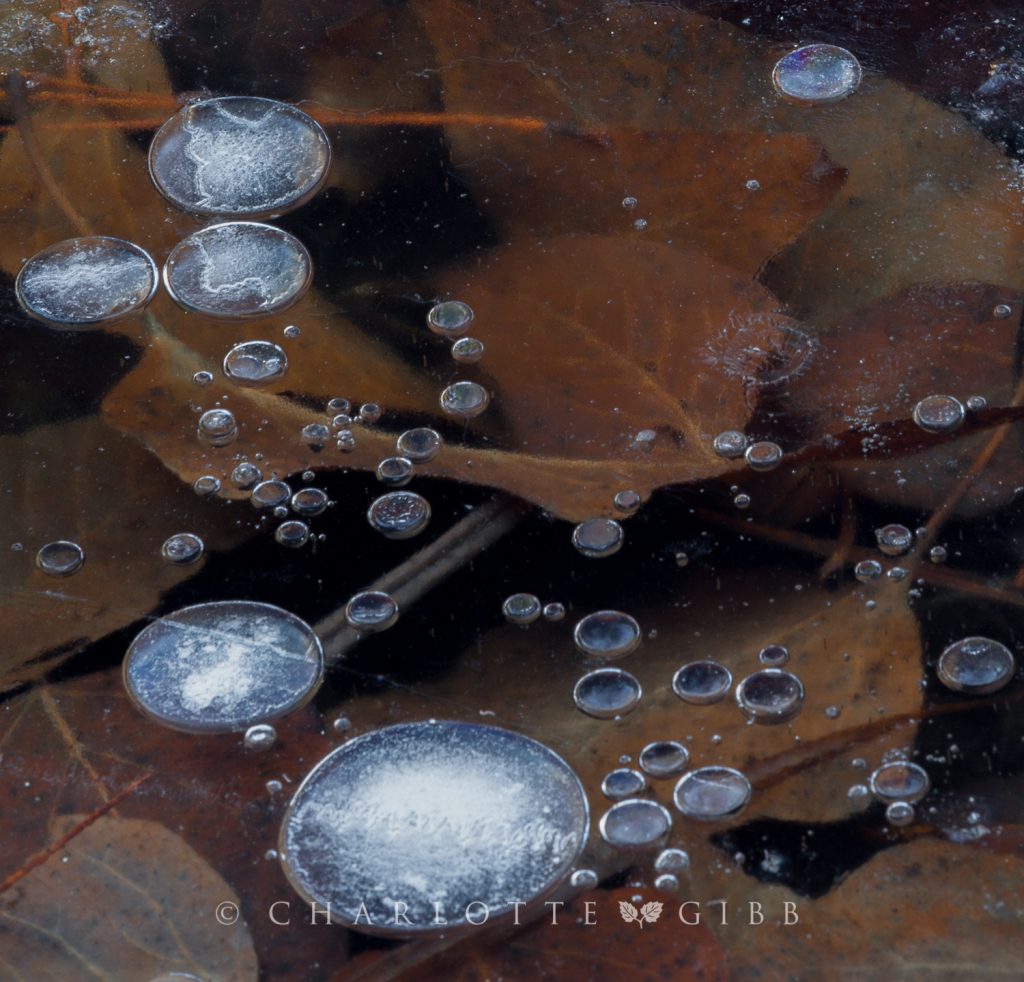 #16.  Winter-Pressed Leaves and Grass — The little snow that had fallen had long melted, but freezing temperatures preserved the fallen leaves, as if they had been pressed in the pages of a book.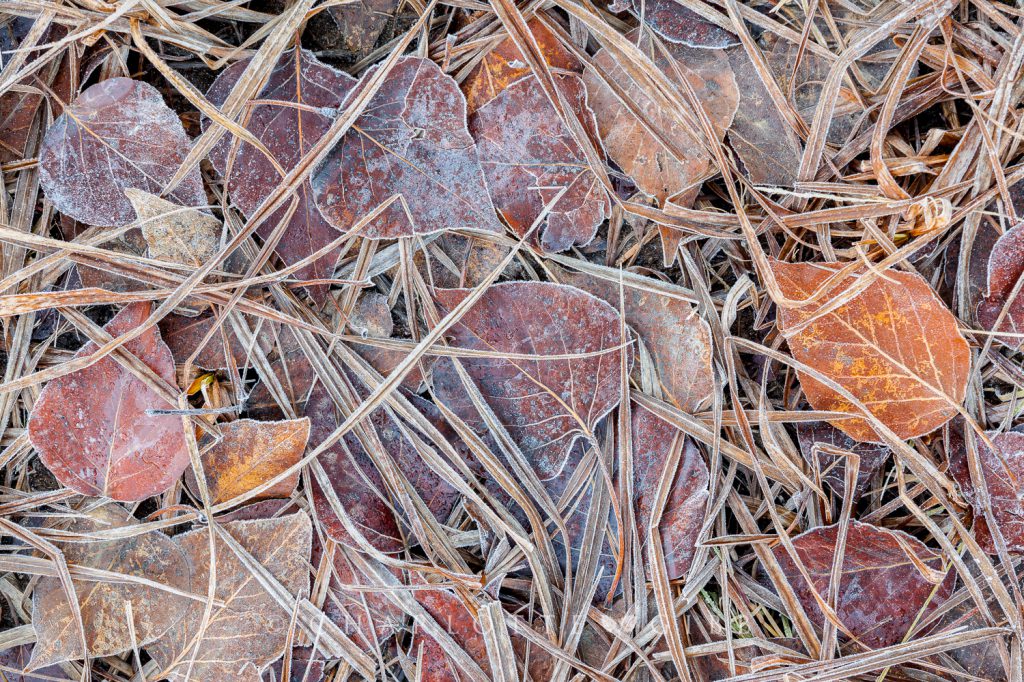 #17.  Moonrise Over Half Dome — I tried to limit this collection to just one picture of Half Dome. Here you go.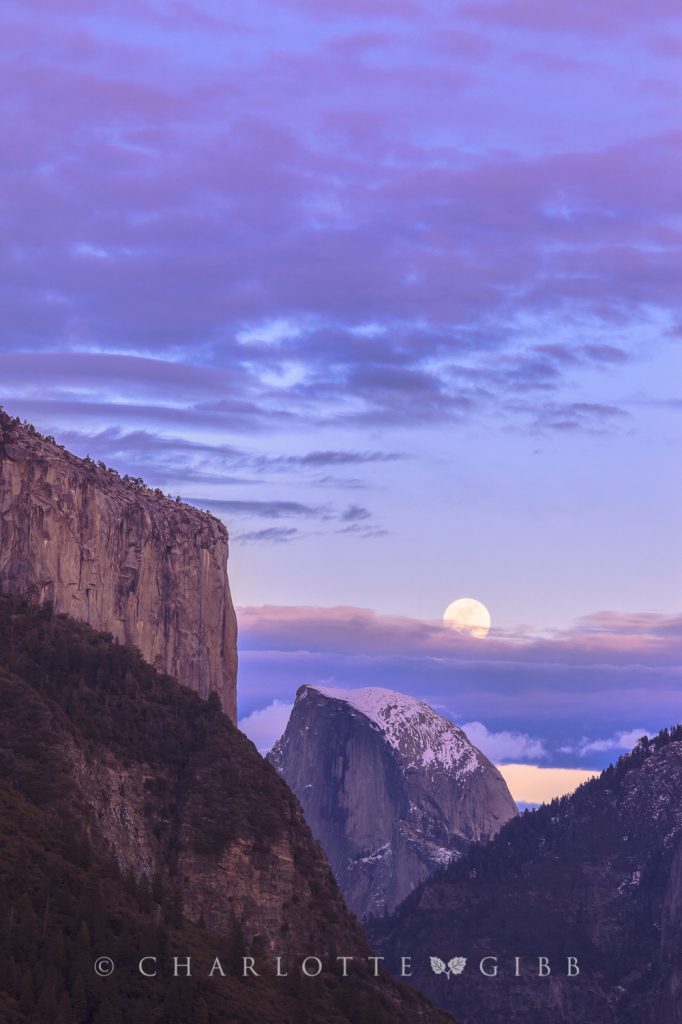 #18.  Abstract: Ice And Bubbles — This composition of bubbles frozen in suspension in a sheet of ice on a small pond has a tell-tale signature of Yosemite: the golden morning sunlight reflected from El Capitan on the opposite side of the river. This image is a composite of six frames, each focused further into the frame and then "focus-stacked" and blended by hand in Photoshop.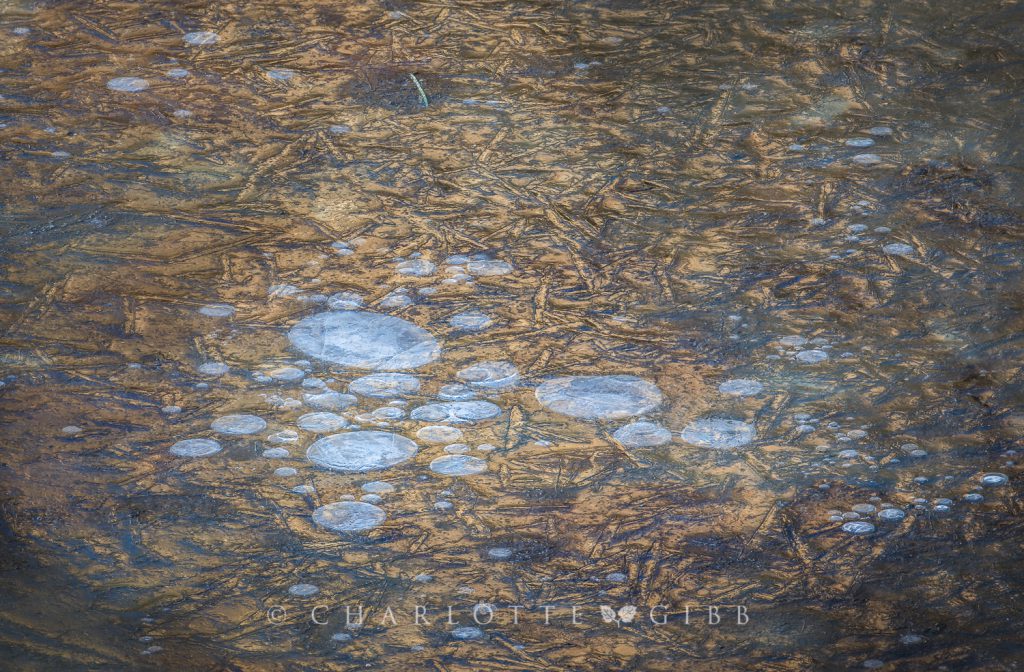 #19.  Rocks and Surf, Costa Rica — I spent two weeks down in Costa Rica in March, and though the focus of the trip was not photography, I did manage to capture a few images. There is nothing to identify this image as Costa Rican, so you'll just have to trust me on this one.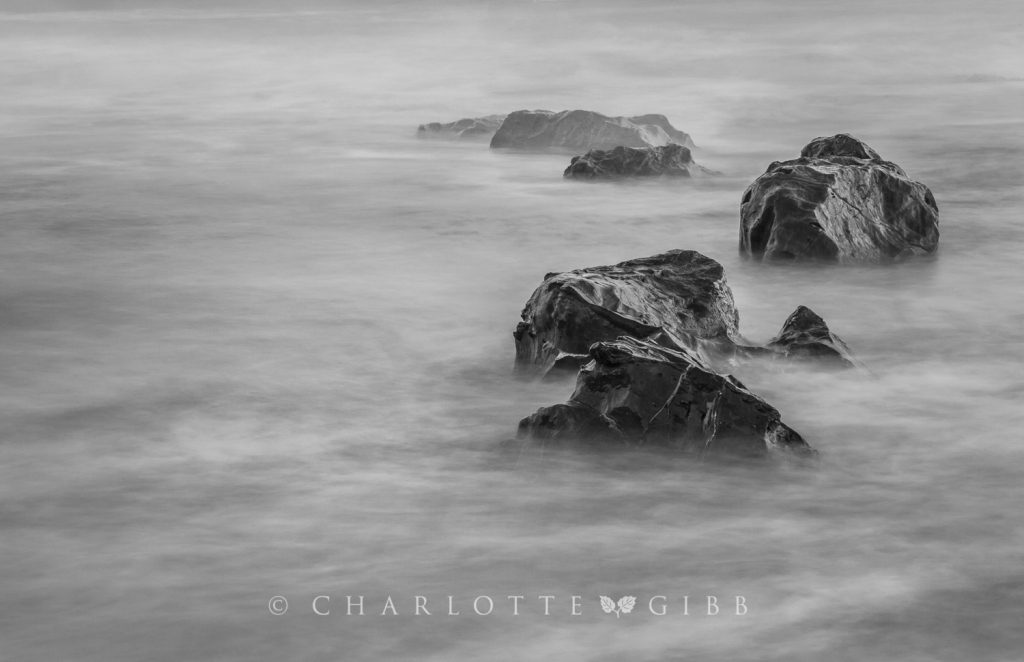 #20.  Bridalveil Fall Light — I took over a hundred frames one afternoon from this location. This particular image was frame #2 from that session. Go figure. The light was good for just those first few moments.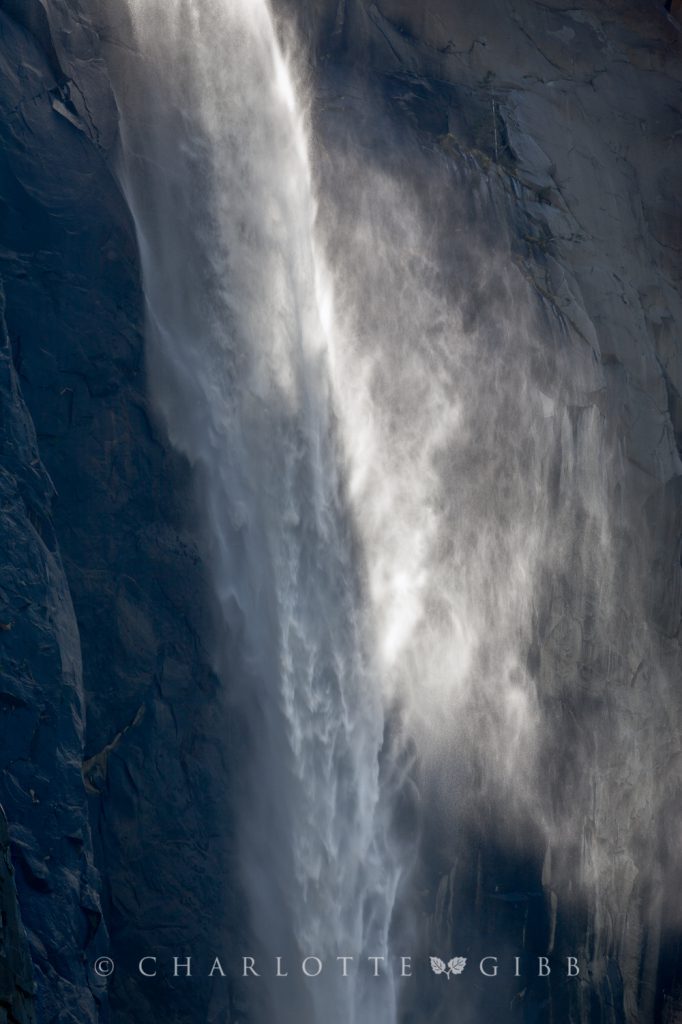 #21.  Dogwoods in May — I'm a sucker for these beautiful trees. In Spring, the trees explode with perfect white flowers that sit like little saucers above lateral branches. Photographing them along the river, however, is no small feat if you want to blur the motion of the water in the background. A long shutter speed is required to do that. And there is almost always a bit of wind along the river. And, therein lies the problem and the challenge! I was rather pleased with this one.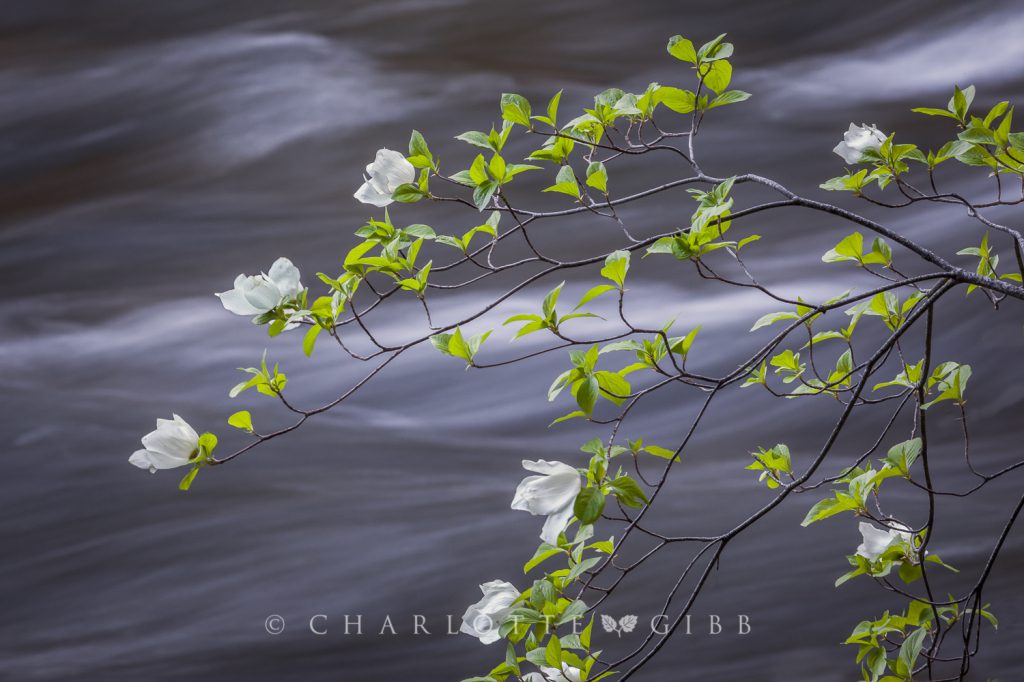 #22.  Twins, Redwood National Park — Never before had I witnessed such perfect peace in a forest. Redwood National Park is special. But when the wild Rhododendrons are blooming, and the fog is rolling through the branches it is enchanting. I was like a kid in a candy shop.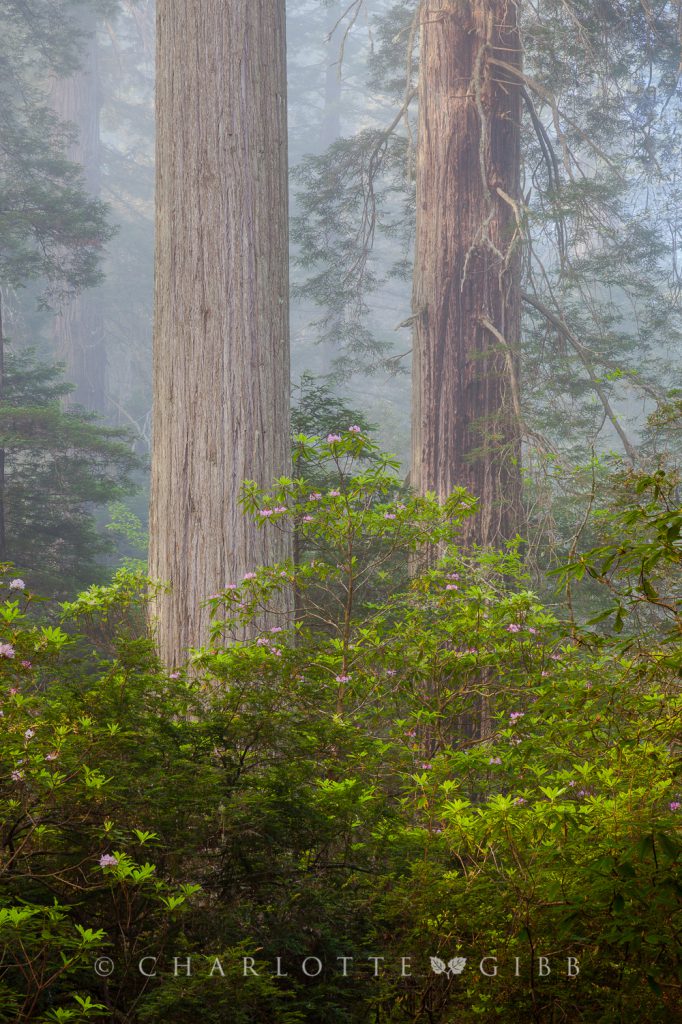 #23.  Godbeams, Redwood National Park — Take the above description, add sunlight and Voila! Godbeams!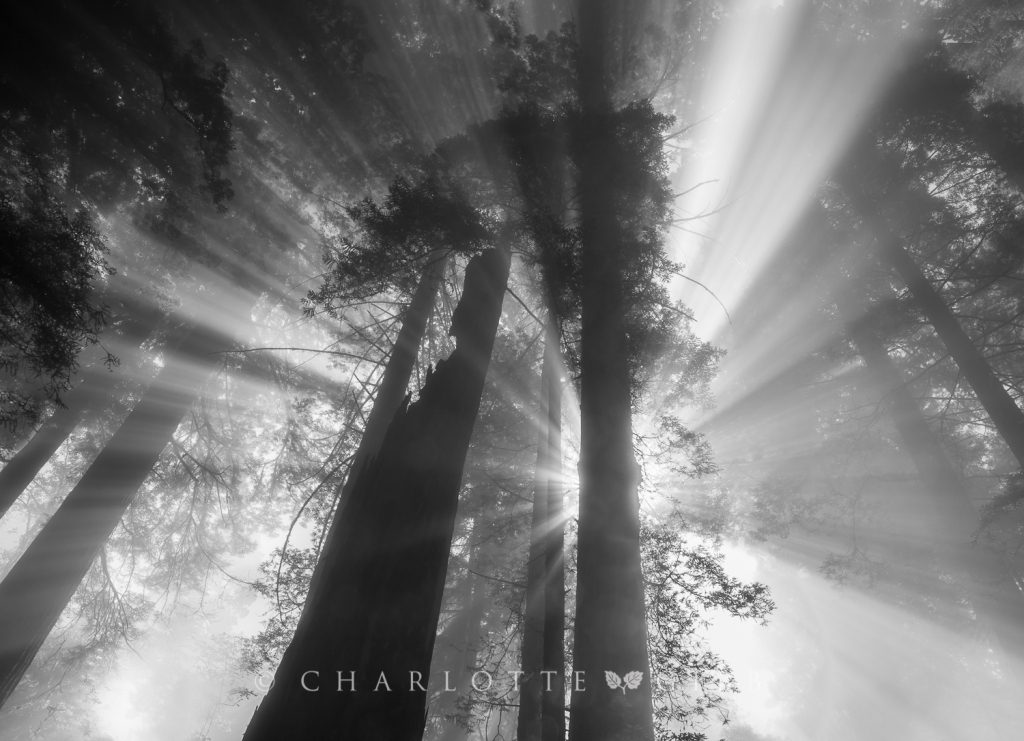 #24.  Path Through The Forest — I should have called this one "Enchanted Forest". One might expect a unicorn to pop out from behind a tree. It was really just this beautiful.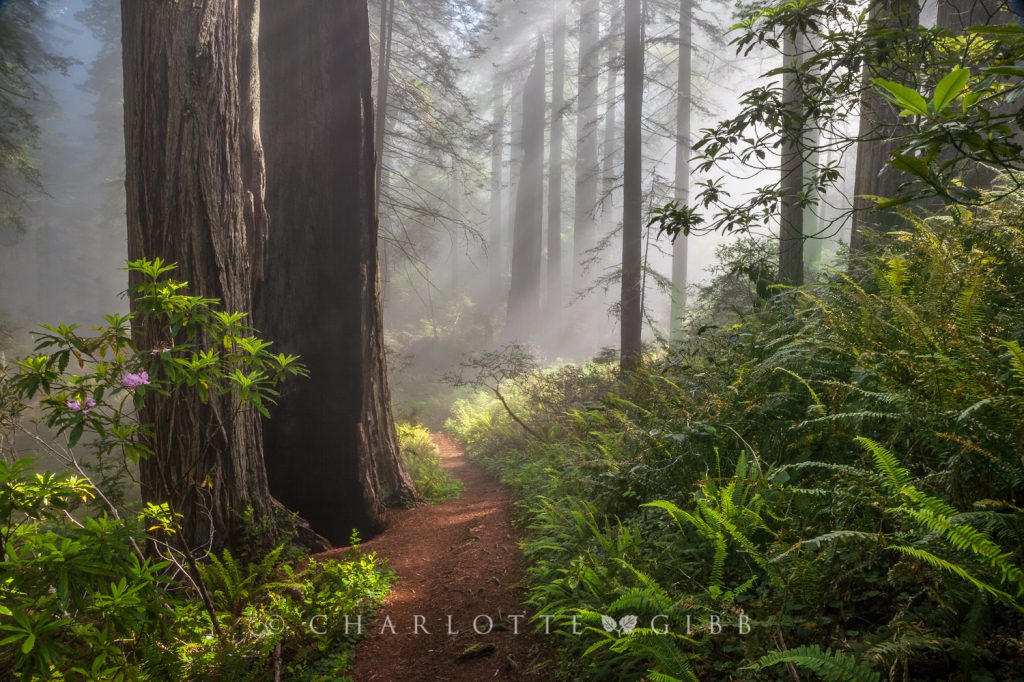 #25.  Mouth of the Klamath — The mighty Klamath River flows 263 miles through Oregon and northern California, cutting through the Cascade Range before it empties here into the Pacific Ocean. By average discharge, the Klamath is the second largest river in California after the Sacramento River. It drains an extensive watershed that stretches from the high desert country of the Great Basin to the temperate rainforest of the Pacific coast. Can you see the tiny fisherman at the end of the spit?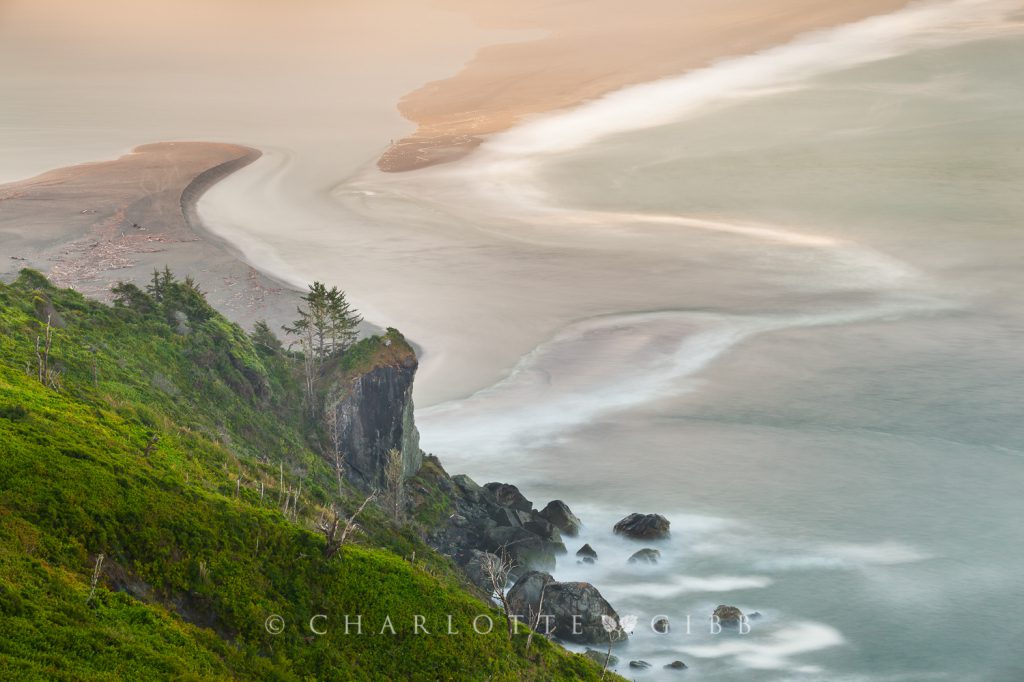 #26.  Sunset and Seastacks — Yes, my feet got wet. Multiple times, in fact. The sun flare is a natural effect of my wide angle lens shooting at f/22, but I don't know why the flare turned red. Curious.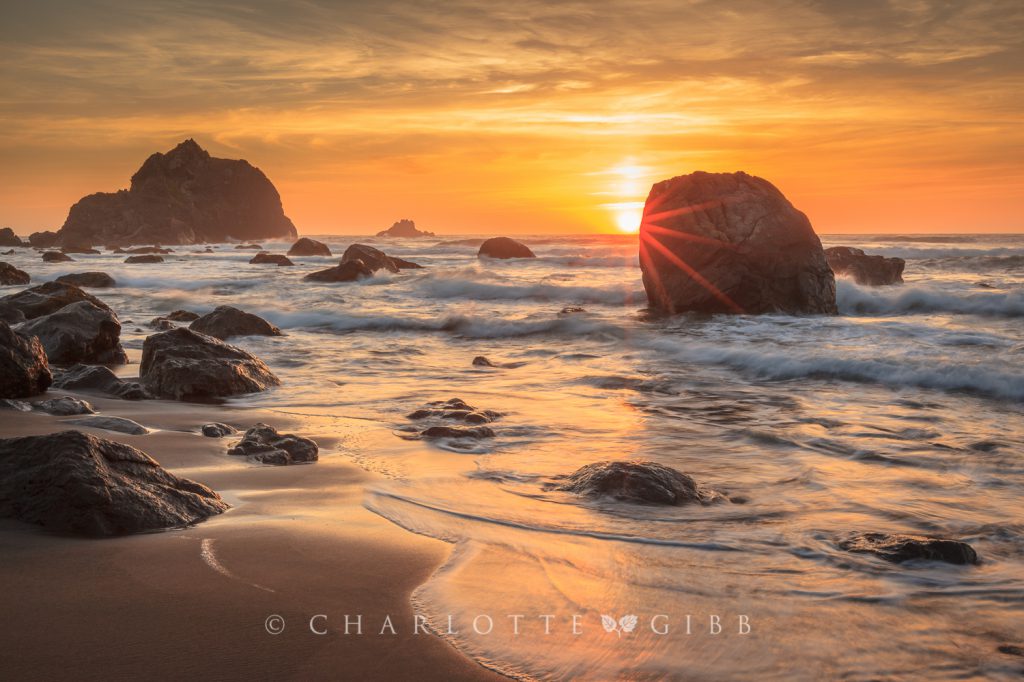 #27.  Sea Stacks in the Fog — Morning light is my favorite light. Unfortunately, I haven't yet figured out a way to see it without having to get up very early.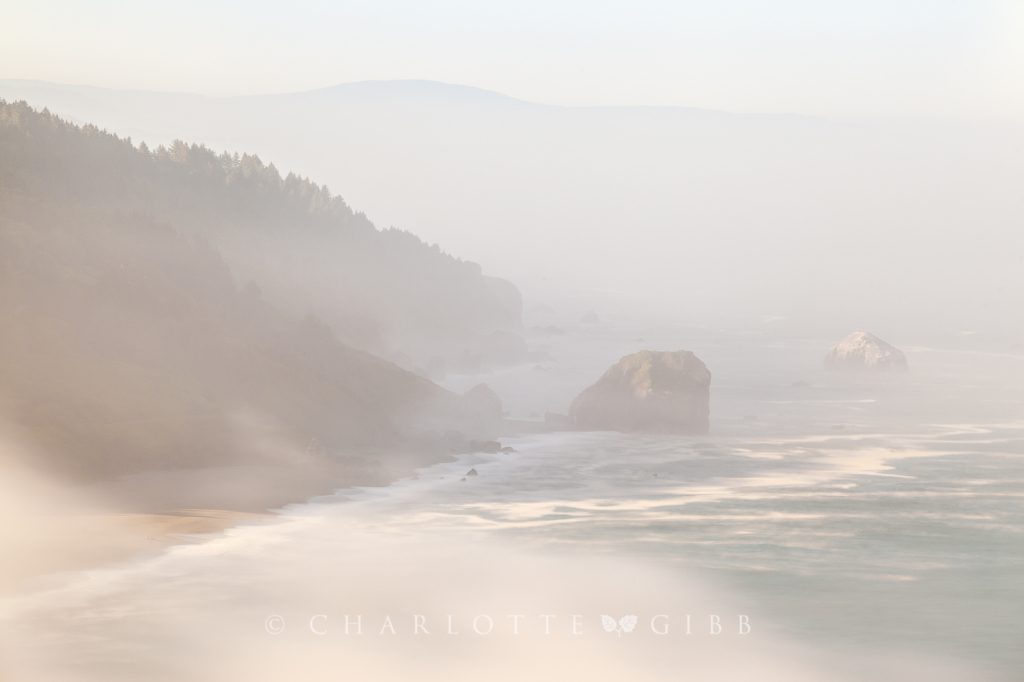 #28.  Mono Lake Rainbow — I had just arrived to the Eastern Sierra and Lee Vining when this unusual rainbow appeared over Mono Lake. Fortunately, I happened to have my camera in the trunk of my car.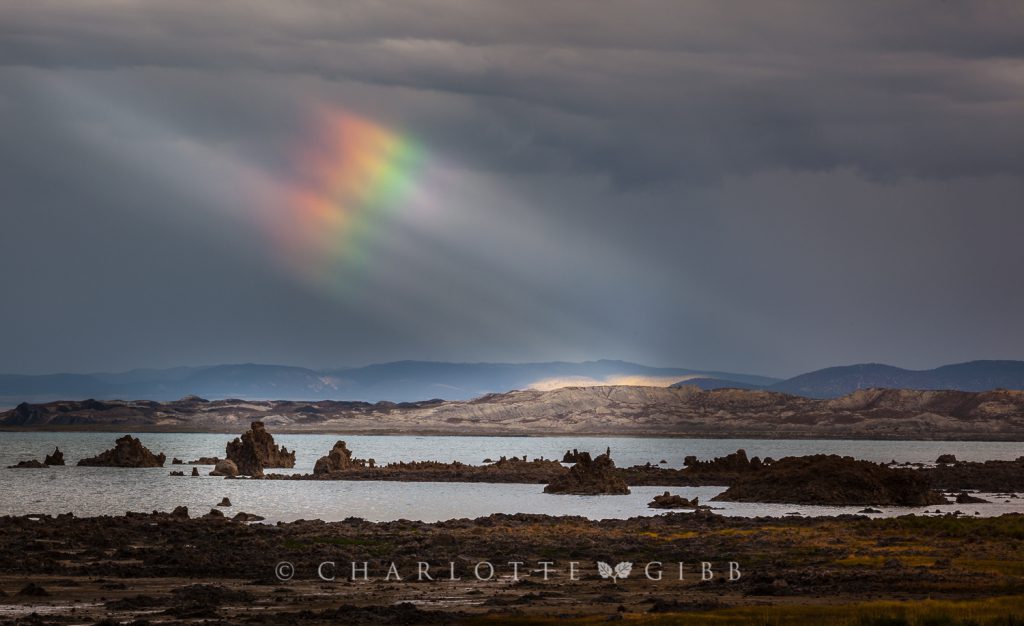 #29.  Mono Lake Storm — The rainbow in the above shot was followed shortly by a break in the clouds. I was expecting a UFO to drop out from the clouds any second.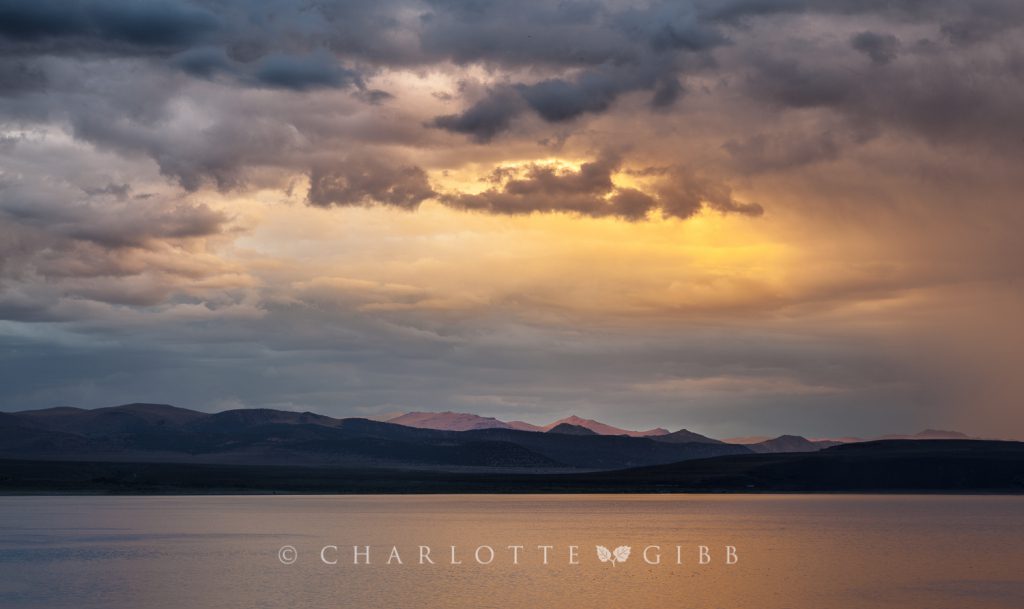 #30.  Mono Lake Rain — And then the rain came.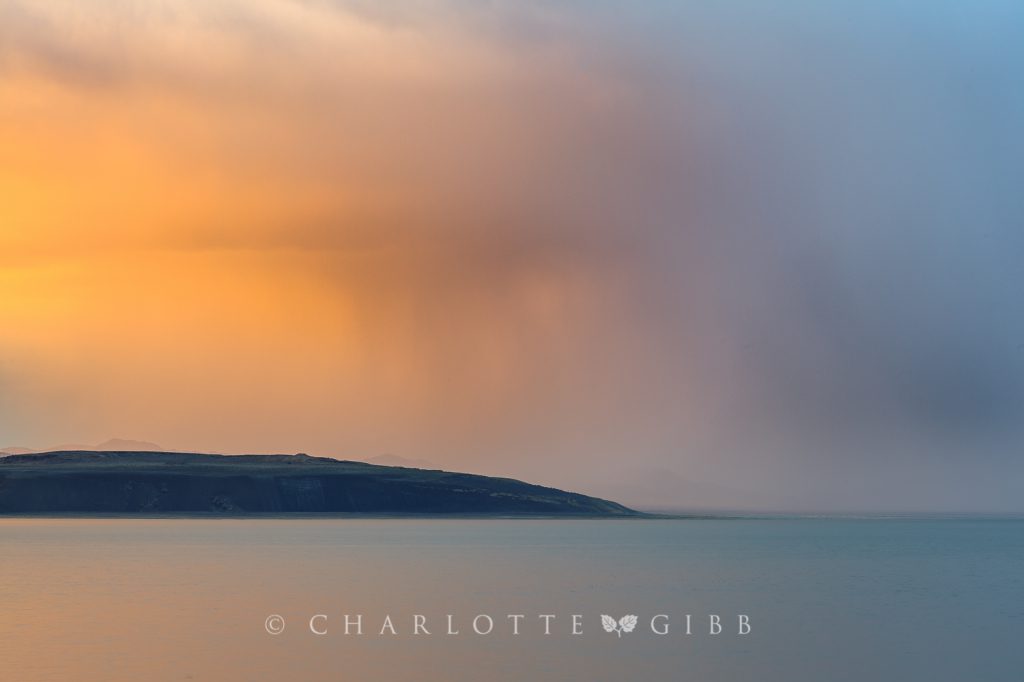 #31.  Rapids, Detail — When I want to get REAL close, I take out the 400mm lens.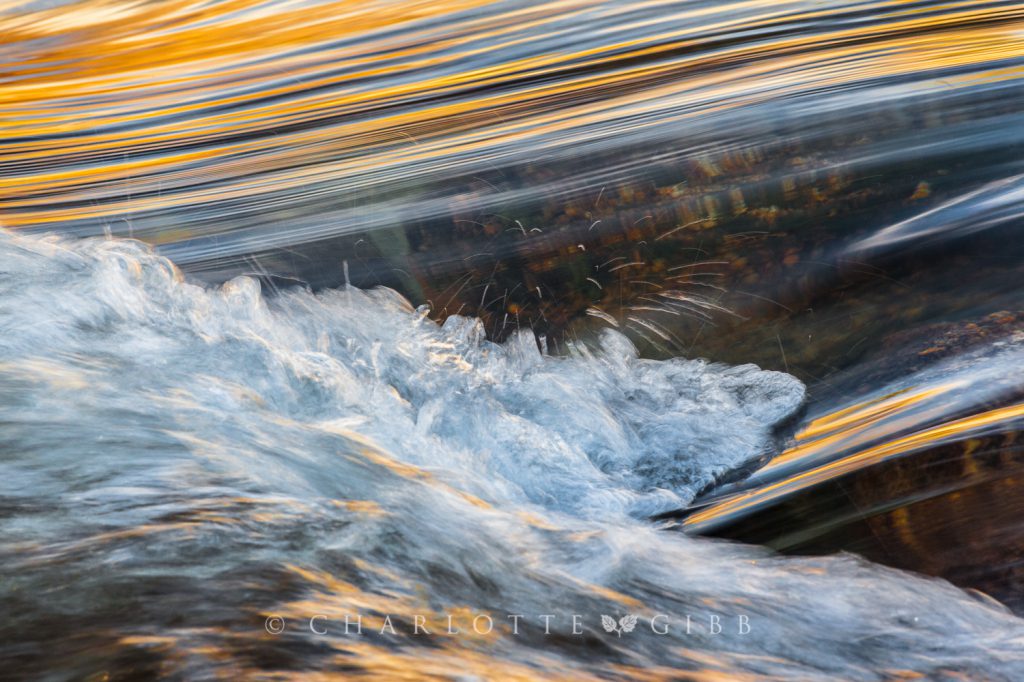 #32.  Tuolumne Meadows, Last Light — In the Summer months, Yosemite Valley is hot and crowded. But not so in the High Country. There, the air is cool and the meadows undisturbed by the hordes. Just don't forget your mosquito repellent.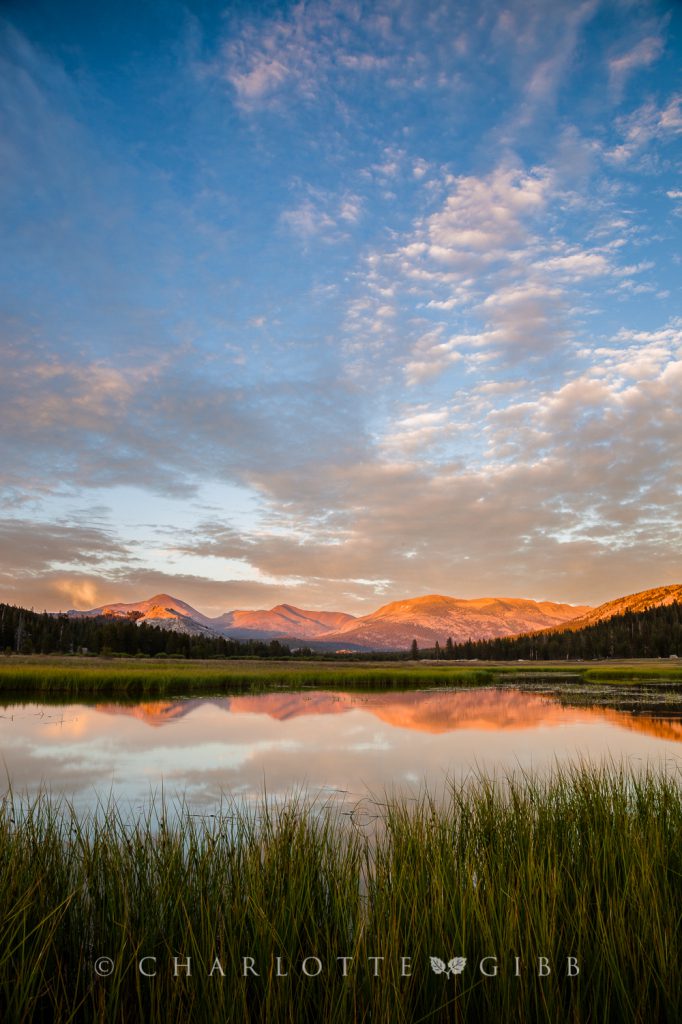 #33.  Cascade, High Sierra — by late Summer, 2014, California was in the throes of the driest year of recorded history. But in the high country, water could still be found as the last of the meager snow fields melted, feeding a myriad of mountain streams, like this one.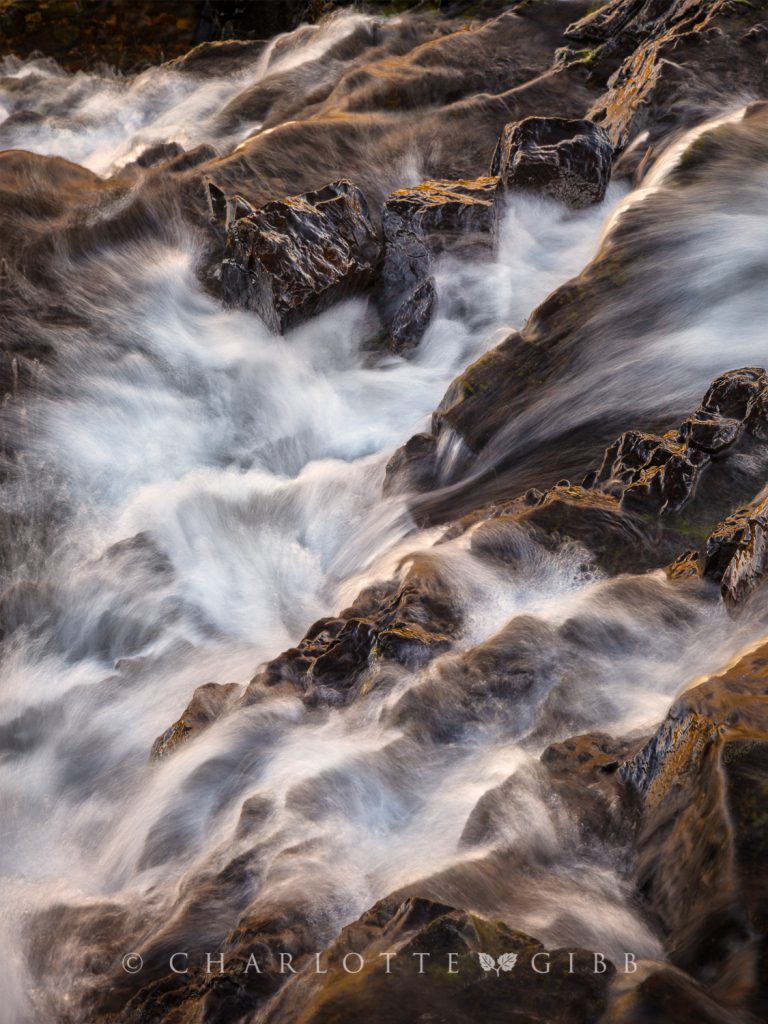 #34.  Young Aspens — I was a little late to the party this year when I went to shoot in the Fall color in the Eastern Sierra. But that's ok. In fact, I rather like the starkness of trees and wisps of yellow here and there.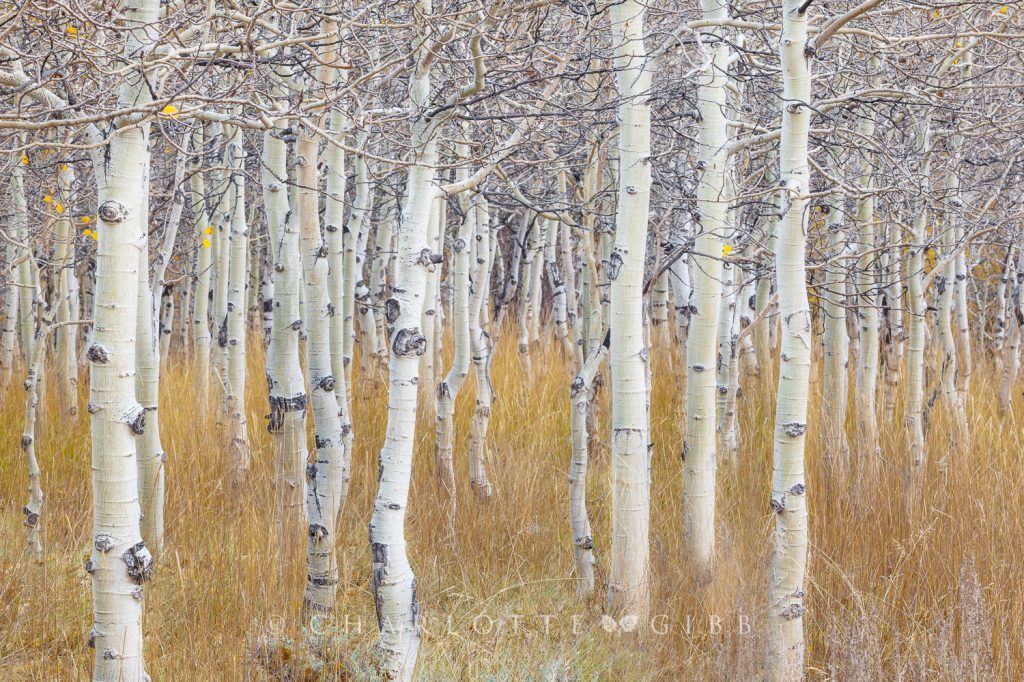 #35.  Within the Aspen Grove — Normally, when I go out specifically to shoot, I have someone with me. But this trip, for various reasons, I ended up alone for three days, wandering the Eastern Sierra by myself. I followed my nose wherever I felt like going, pleasing no one except my own sense of creativity. It was an exhilarating experience.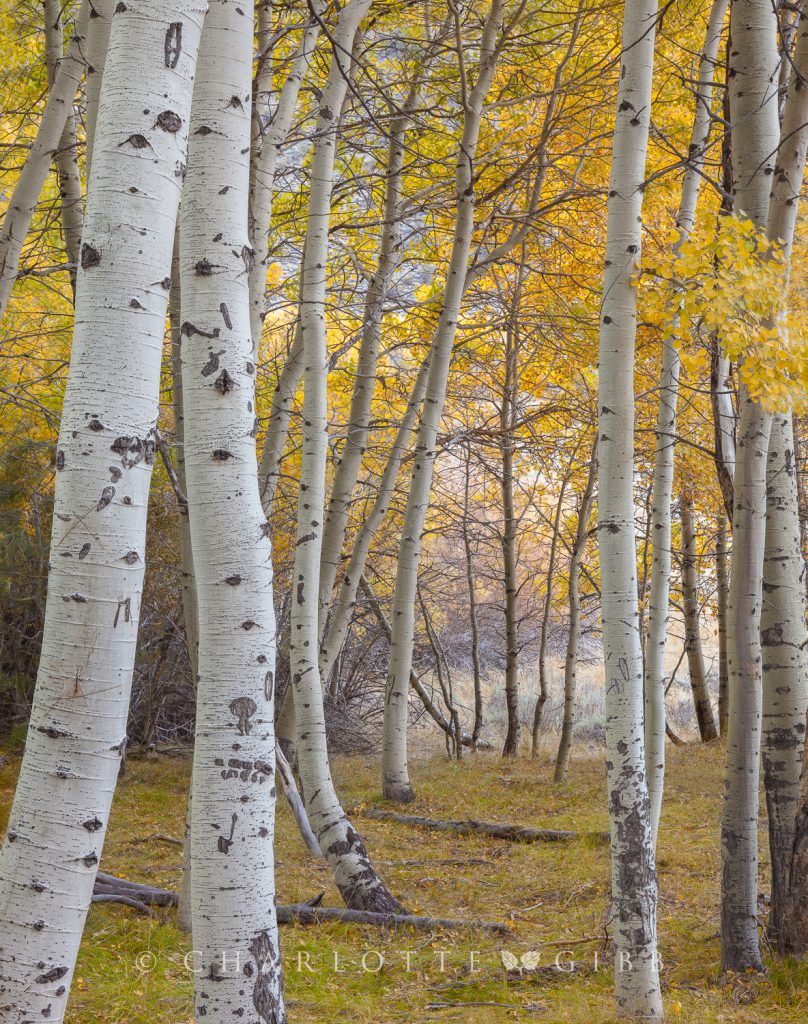 #36.  Window — When I tired of photographing Aspens, I found myself at Tenaya Lake one clear early Fall morning, a light mist clinging to the still water. I came across this little scene, and it seemed like a perfect, natural window to my eye.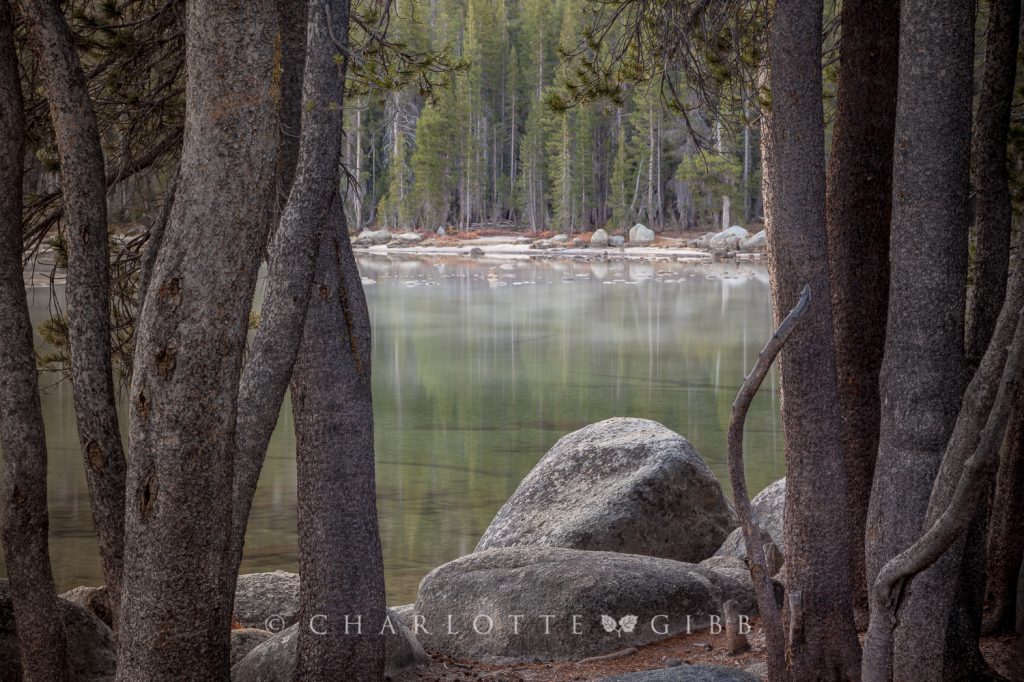 #37.  Living in the Fire Zone — As I was taking this picture in a burnt area of Yosemite Valley very early in the morning, I heard the sound of wind coming from above, then two popping sounds. I looked up. Base jumpers. First two, and then a third flying from the cliffs of Cathedral Peaks soaring towards El Capitan Meadow.
#38.  Leaning Tree — This tree seemed to be leaning in to catch the very last rays of afternoon sun before it disappeared behind the cliff.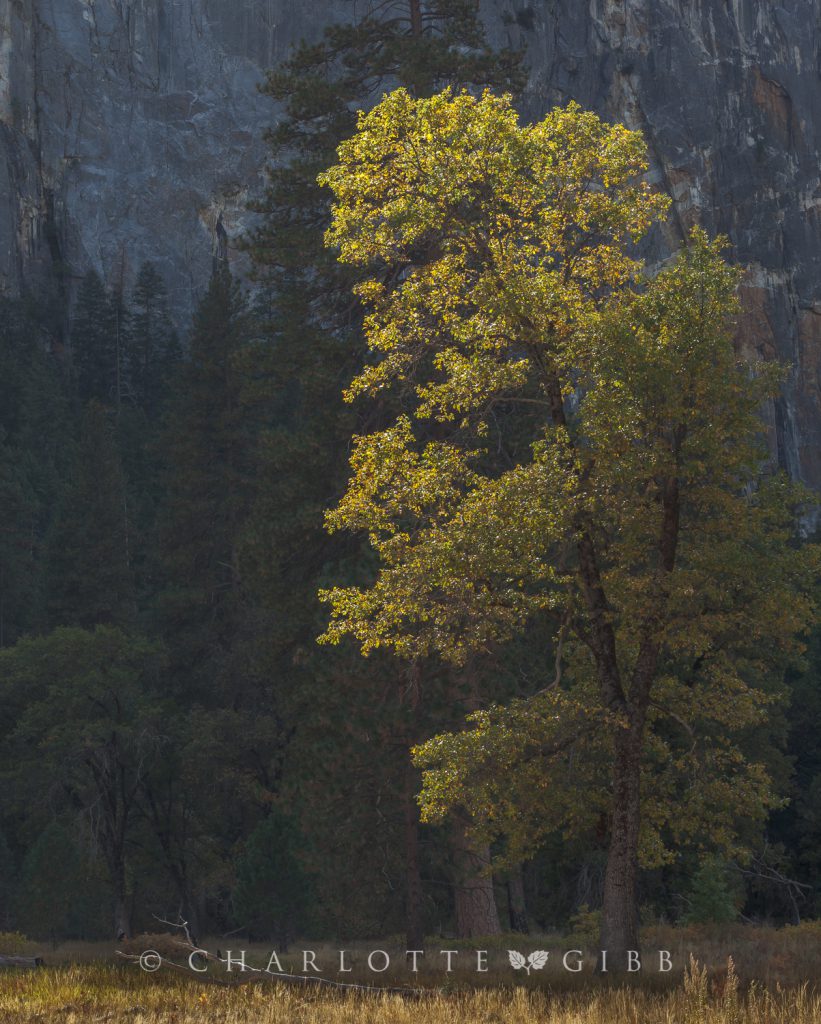 #39.  River Bottom and Reflected Pines — By late Fall 2014, California was in the grip of a severe drought. The mighty Merced River was diminished to a trickle, resembling more a creek than the roaring, foaming rapid that is its usual state. Because of these special conditions, the bottom of the river could be easily studied. Here, the water was very shallow as it passes through the floor of Yosemite Valley, illuminating the rocks below while reflecting the enormous Ponderosa Pines on the opposite bank. This image was one of two of my pieces selected to be part of the 2015 Yosemite Renaissance Exhibit.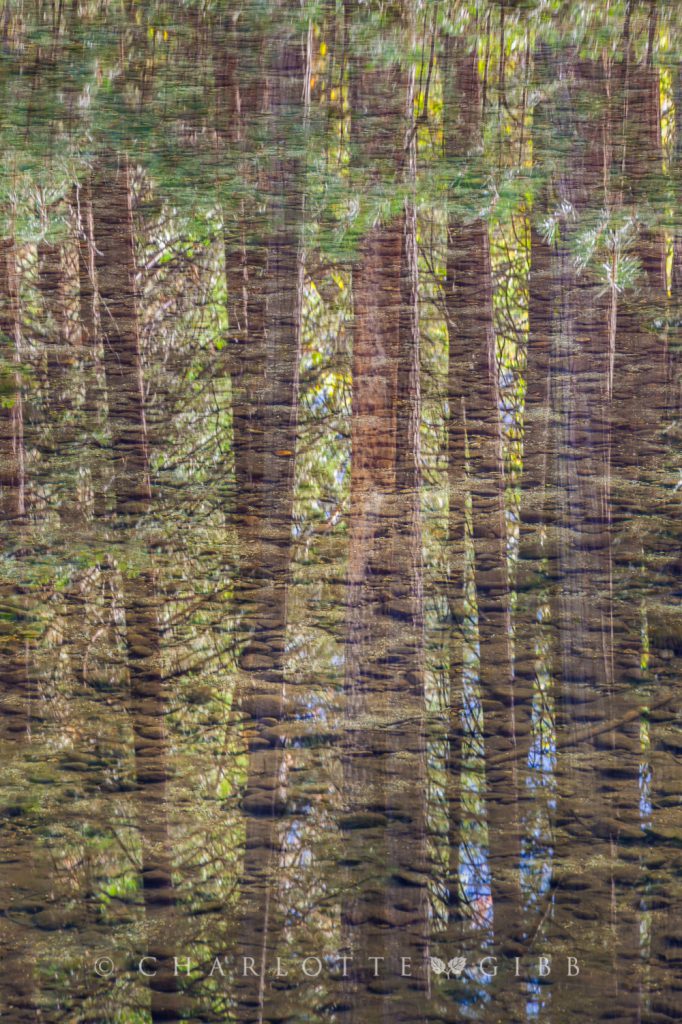 #40.  Desert Storm and Stars —  I took this image at Red Rocks Canyon in mid-December when a storm had moved through the area, dumping snow at the higher elevations and wiping out roads with flash floods at the lower elevations. This was taken the first of my three nights there. Each evening thereafter conditions were clear and I never got another decent shot. Beginner's luck.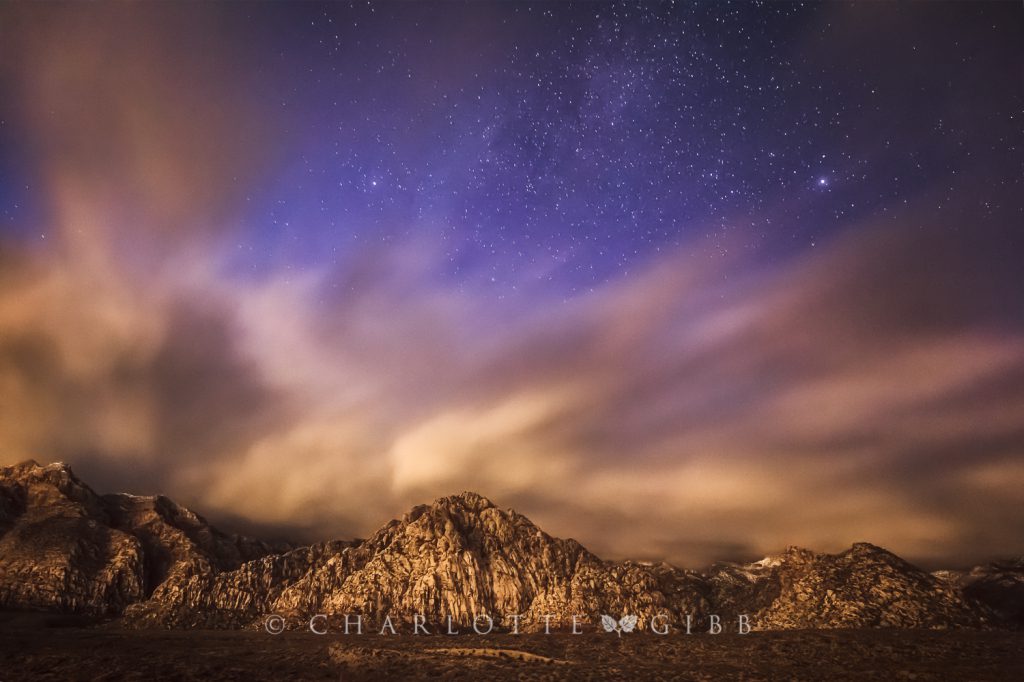 #41.  Cook's Meadow, Daybreak — I've photographed this tree many times before, but I was rather pleased  with how this one turned out.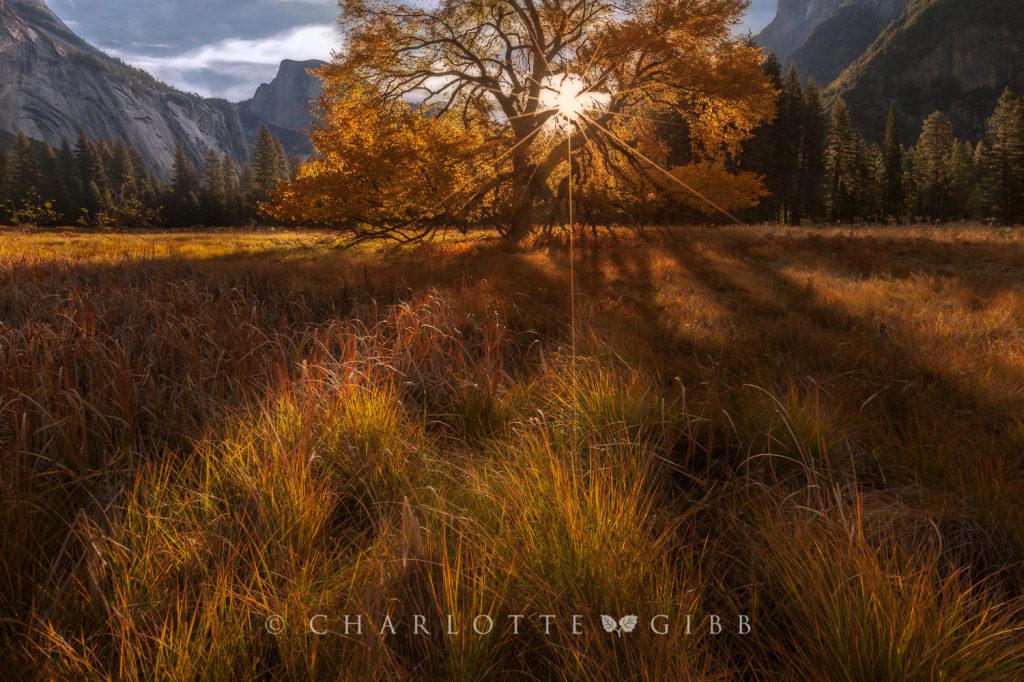 #42.  Country Road — In the latter part of 2014, I began to experiment with some focus techniques. This is one such experiment.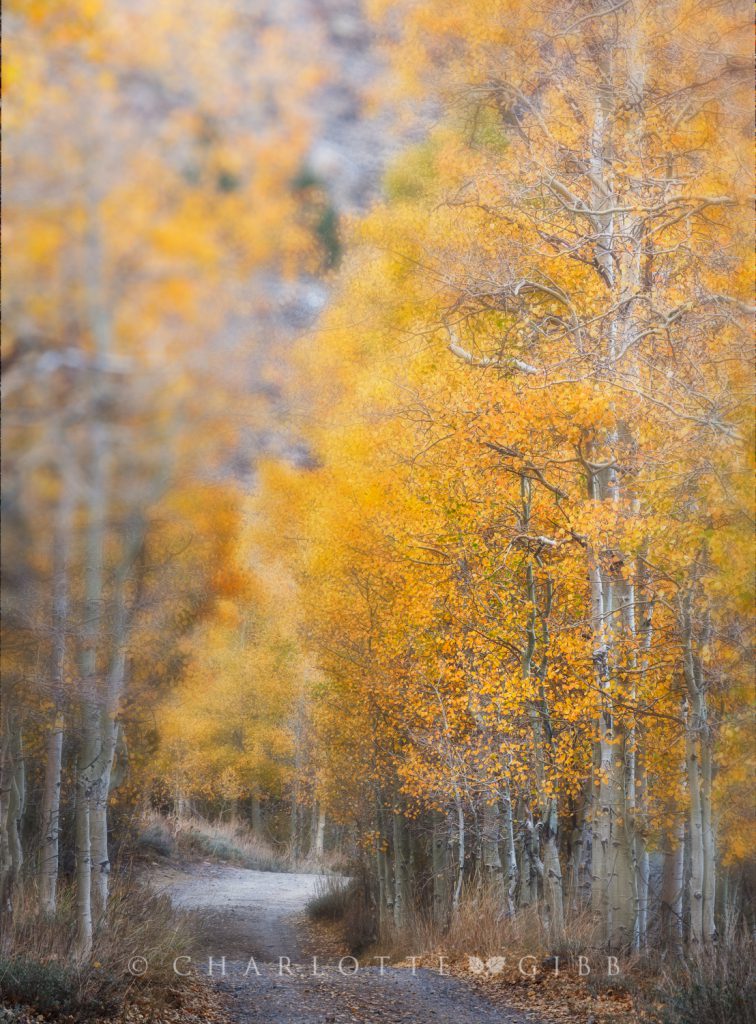 If you still haven't seen enough, even more of my images can be found here. Please feel free to share and invite others to see my work. Facebook is a great way to keep up on what I am doing, so you can follow me there too.  Thanks for your support!
Charlotte Gibb is a contemporary fine art photographer based in the San Francisco Bay Area specializing in landscapes of the Western United States. Her images are often taken in familiar places for the well-versed landscape photographer, but she prides herself on her keen eye toward the subtle and sometimes overlooked beauty of the natural world. Growing up among the beautiful mountains of Northern California, she considers herself a student of life, learning about people, nature, music, and photography along the way. But always, her life-long passion for the wilderness shines through it all. Charlotte earned her Bachelor of Arts degree from the Academy of Art University in San Francisco and has exhibited her work in several solo shows throughout California. Her darkroom, long gone now, has been replaced with digital darkroom tools, and her style has evolved from a somewhat journalistic approach, to one that pays tribute to the natural world. 
Related Posts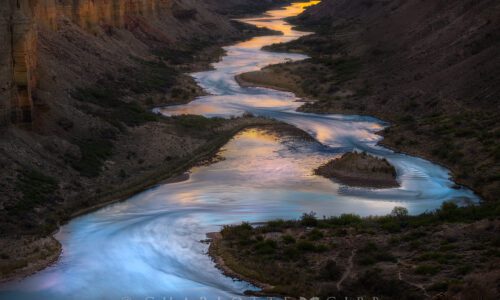 January 4, 2023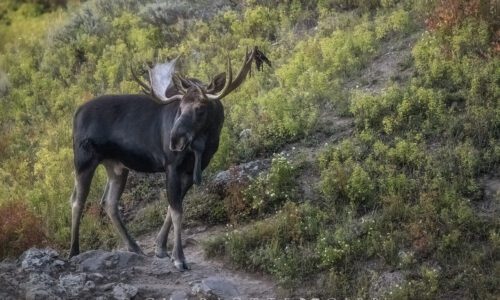 December 29, 2021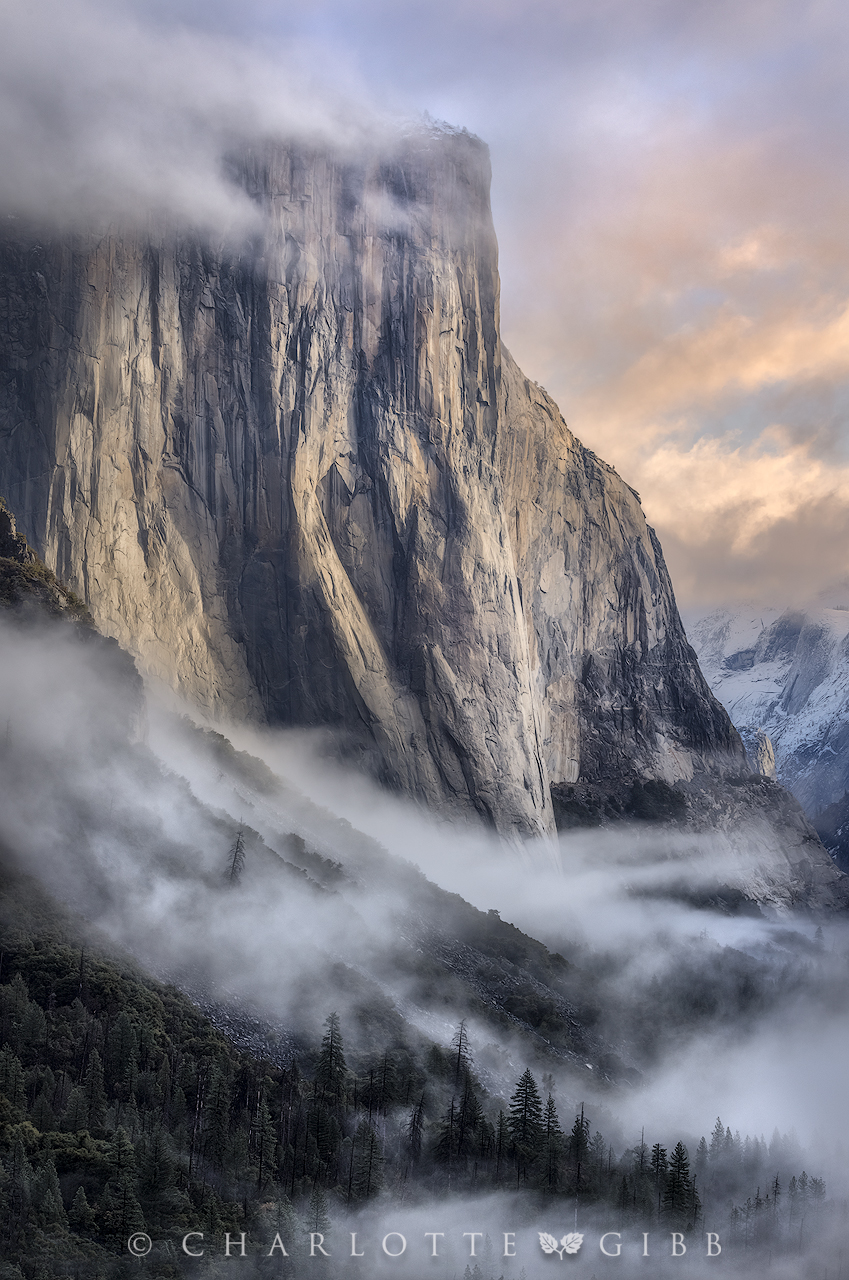 January 4, 2021