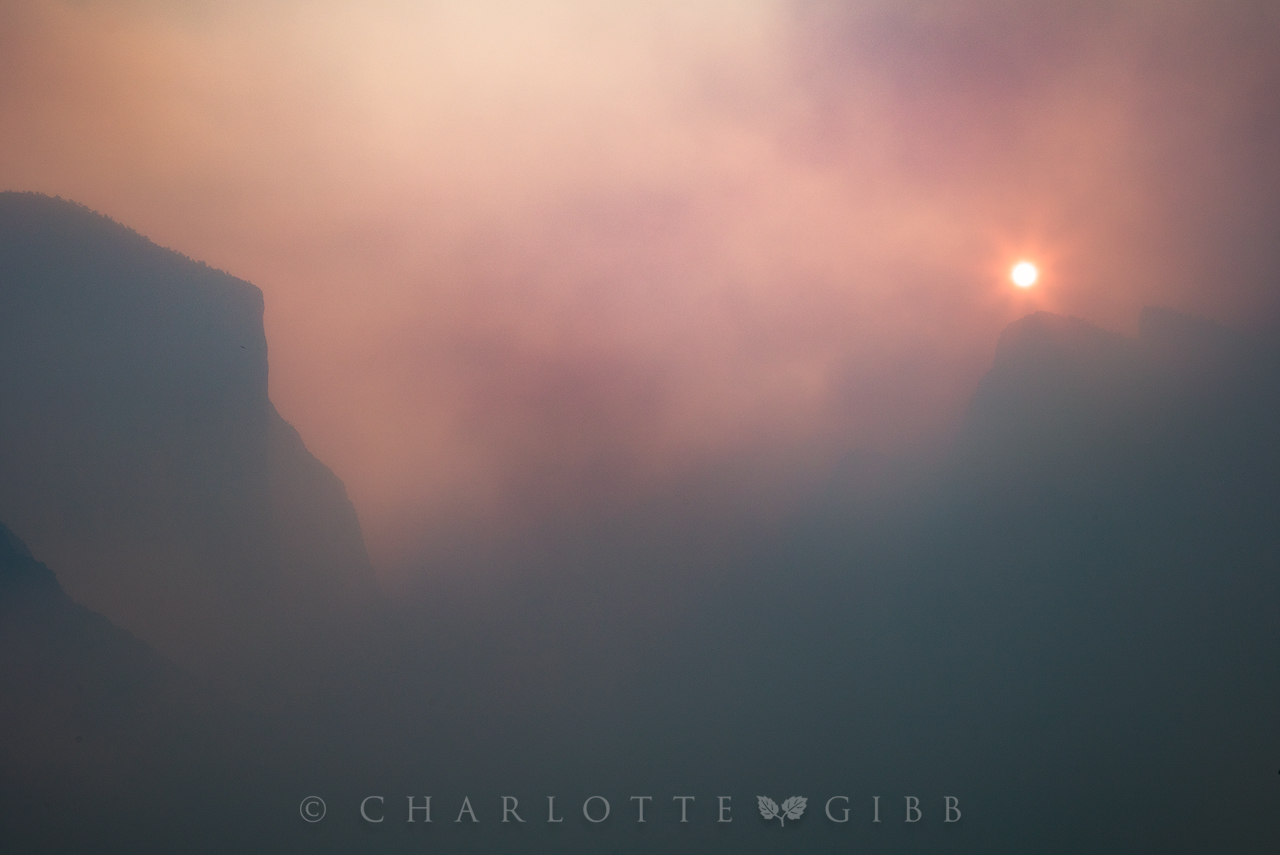 Yosemite on Fire
September 8, 2017
The West is on fire. It must be Summer.
As a native of Northern California, I grew up accustomed to the smell of forest fires starting in June and lasting through the Fall. That smell and the accompanying hazy air was an expected, if unwelcome Summer guest. I've learned to live with wildfires as part of nature and the cycle of life, though it pains me to see the places I love burn.
During my brief visit to Yosemite Valley last week, firefighters were battling three fires in the park simultaneously. Dead pines from the sustained drought period and beetle infestation coupled with a hearty growth of under brush from last season's above normal rainfall created a situation where fires could grow dangerously fast and furious.
Yosemite Valley filled with smoke from these fires, like water being poured into a basin. Thick in morning, the smoke was generally lighter in the afternoon and evening, only to return with the first light of the new day. These were not optimal conditions for landscape photography, but still I got my sleepy self out of bed and out to see what was in store for me.
That morning, the smoke was so thick that the sun looked like a hazy ball of orange. Details of the landscape were barely visible. My eyes stung, and my throat began to hurt after only a couple of hours of exposure. (I honestly cannot imagine how our brave firefighters manage to battle flames in these conditions.)
Reasoning that the air might be cleaner at higher elevations, my husband and I drove up to Tuolumne Meadows, where we found the smoke was just as thick from fires burning on the East side. Still, it was cooler. The landscape took on muted tones of warm light and by late afternoon, the air had cleared a bit.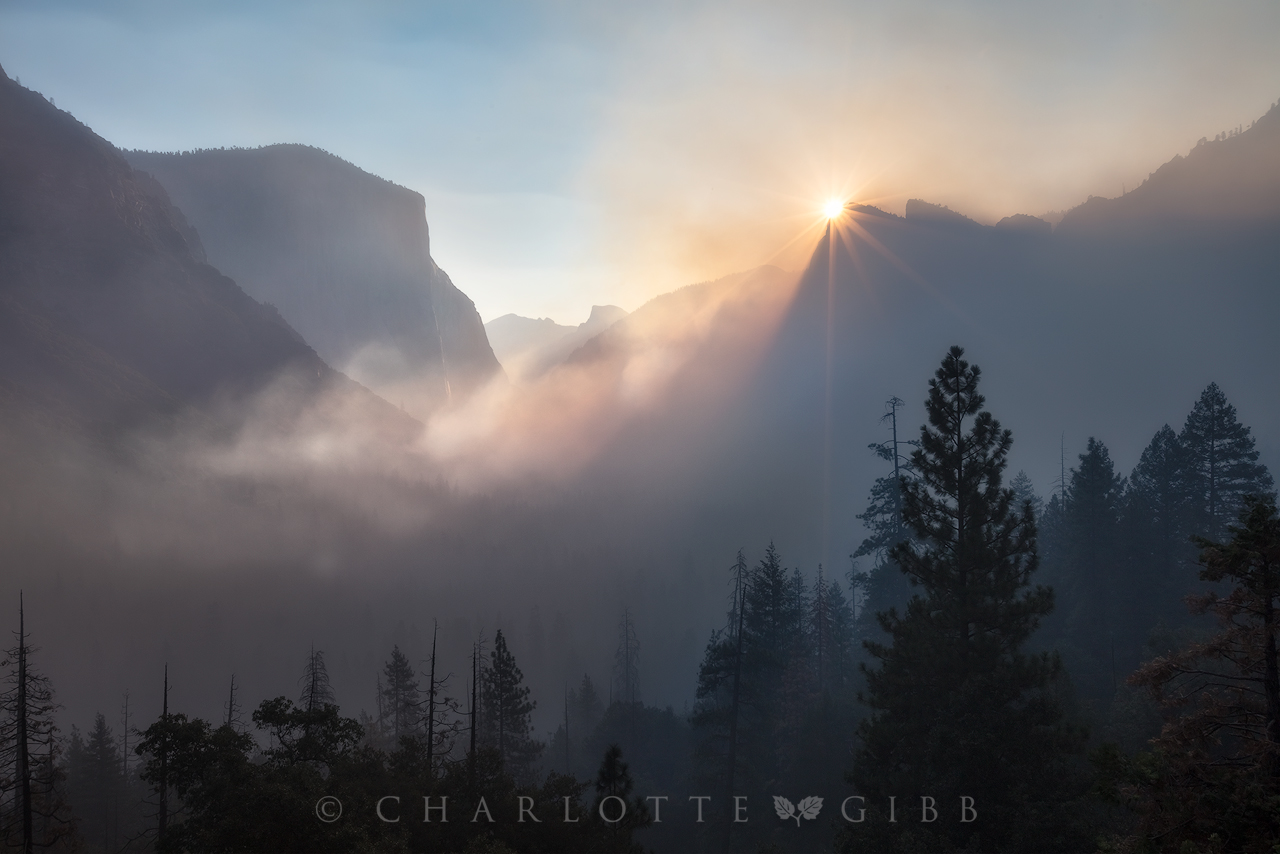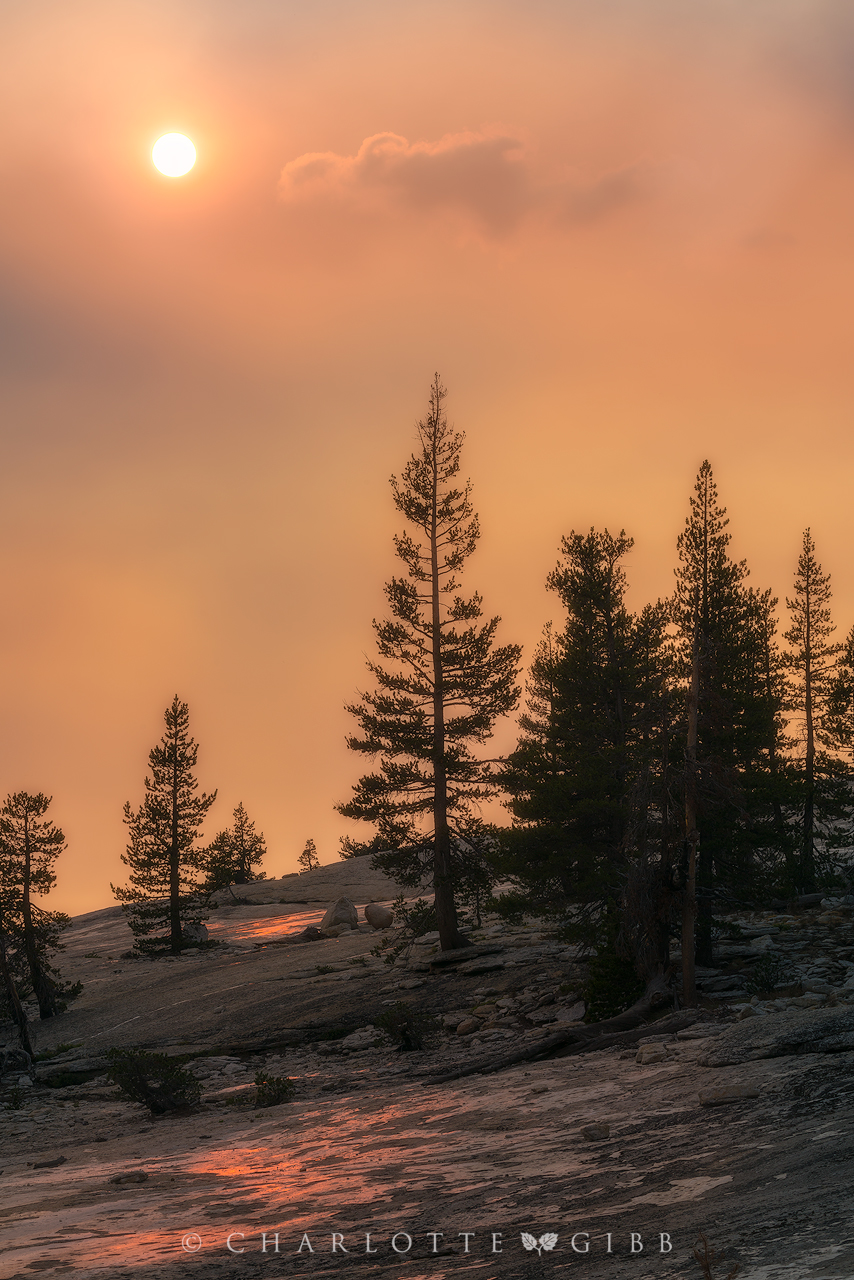 Charlotte Gibb is a contemporary fine art photographer based in the San Francisco Bay Area specializing in landscapes of the Western United States. Her images are often taken in familiar places for the well-versed landscape photographer, but she prides herself on her keen eye toward the subtle and sometimes overlooked beauty of the natural world. Growing up among the beautiful mountains of Northern California, she considers herself a student of life, learning about people, nature, music, and photography along the way. But always, her life-long passion for the wilderness shines through it all. Charlotte earned her Bachelor of Arts degree from the Academy of Art University in San Francisco and has exhibited her work in several solo shows throughout California. Her darkroom, long gone now, has been replaced with digital darkroom tools, and her style has evolved from a somewhat journalistic approach, to one that pays tribute to the natural world. 
Related Posts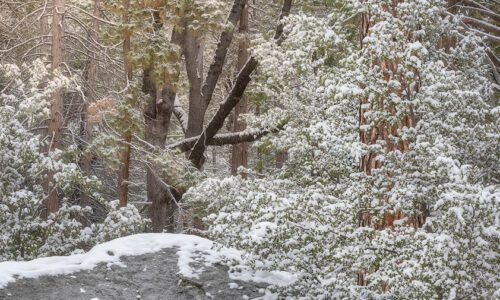 March 5, 2022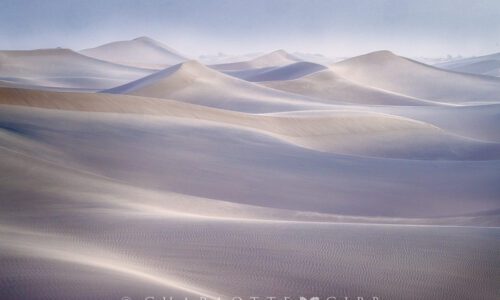 February 11, 2022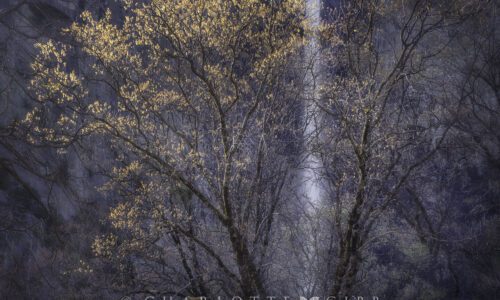 April 23, 2021