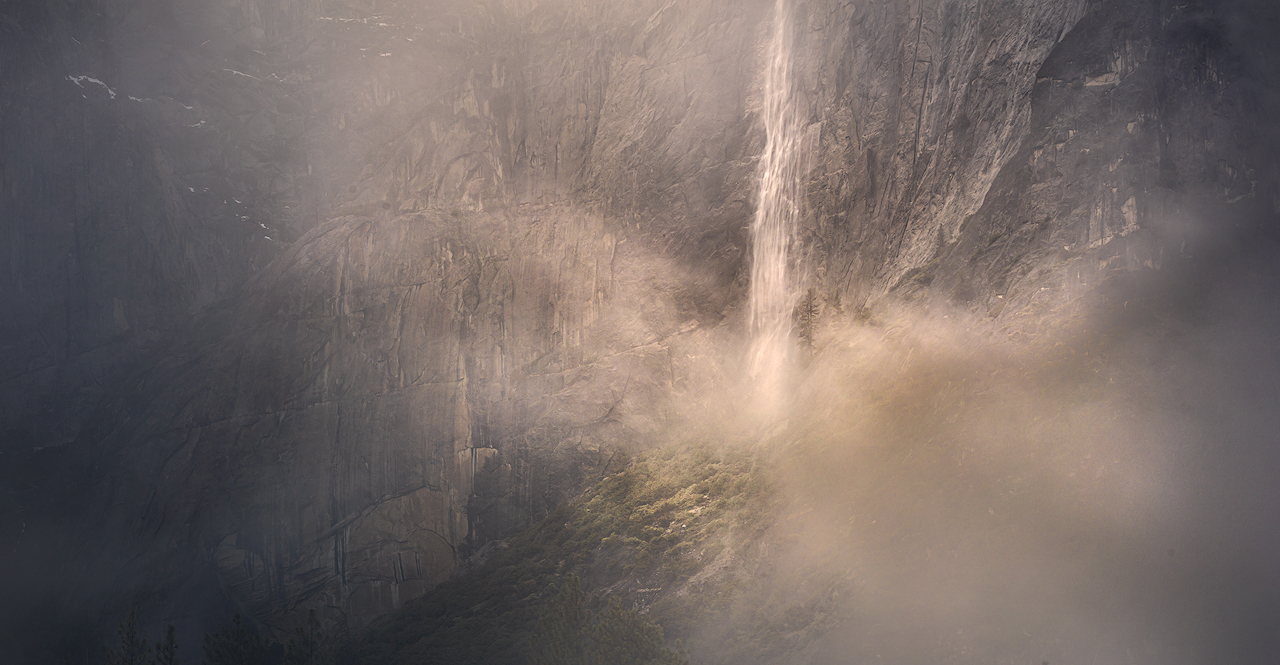 Yosemite Valley Winter Light
December 19, 2019
A wonder for photographers, artists, and nature lovers
December is a quiet month in Yosemite. You won't find hordes of tourists in the Valley this time of year. And, although it can be cold and sometimes very wet, if you dress appropriately, you can stay warm outside all day long and be rewarded with scenes most people don't get to see. Photographing Yosemite in Winter is a photographer's paradise.
"Winter light" is what landscape photographers call it — a luminosity that brightens even the Valley's darkest corners. As the sun nears the solstice, it is very low in the sky, just kissing the ridge line along the Valley's southern edge. There are areas in the Valley that don't get any direct sunlight at all in December. Still, reflected light from the high granite cliffs bring radiance to these areas, making Yosemite Valley uniquely photogenic.
The mighty Merced River is very low after a Summer and Autumn with little or no rain, but precipitation in the high country finally brings water back to Yosemite Falls. Mist and low fog frequently linger in the mornings. Storms come and go, creating wonderful opportunities to photograph the magical light and mist around the cliff tops. If you are very lucky, a dusting of fresh snow transforms Yosemite Valley into a Winter wonderland.
Christmastime at the Ahwahnee Hotel
Gary and I usually treat ourselves to a stay at Yosemite's historic Ahwahnee Hotel in the Winter. There's nothing better than wandering the Ahwahnee's Great Hall or warming up by one of several enormous fireplaces after a long walk in the snow. At Christmastime, the hotel is decked out for the season. Guests dressed in their holiday finest mingle with hikers and backpackers fresh off the trail. Everyone is welcome at the Ahwahnee.
It is the season that fills me with such wonder and there's no place I'd rather be than in Yosemite. As I reflect on everything that has happened this year, I am grateful and humble for the gifts of health, love, and family.
Happy holidays to you and yours from the Gibb family.
You can see more of my Yosemite photographs on my gallery website.
Charlotte Gibb is a contemporary fine art photographer based in the San Francisco Bay Area specializing in landscapes of the Western United States. Her images are often taken in familiar places for the well-versed landscape photographer, but she prides herself on her keen eye toward the subtle and sometimes overlooked beauty of the natural world. Growing up among the beautiful mountains of Northern California, she considers herself a student of life, learning about people, nature, music, and photography along the way. But always, her life-long passion for the wilderness shines through it all. Charlotte earned her Bachelor of Arts degree from the Academy of Art University in San Francisco and has exhibited her work in several solo shows throughout California. Her darkroom, long gone now, has been replaced with digital darkroom tools, and her style has evolved from a somewhat journalistic approach, to one that pays tribute to the natural world. 
Related Posts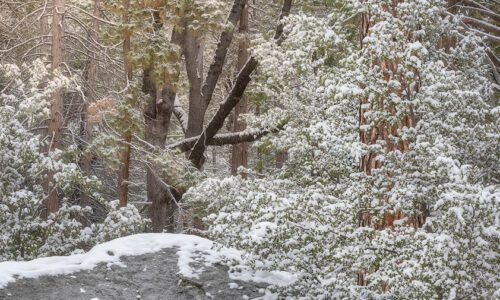 March 5, 2022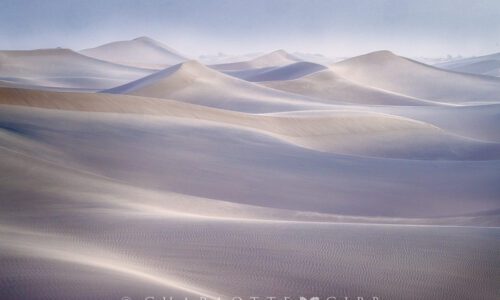 February 11, 2022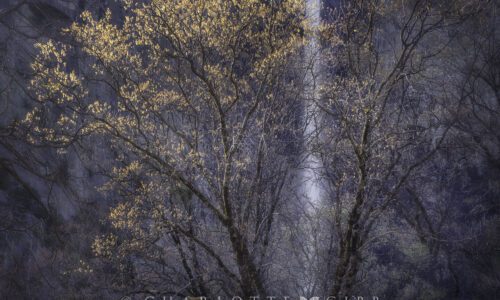 April 23, 2021