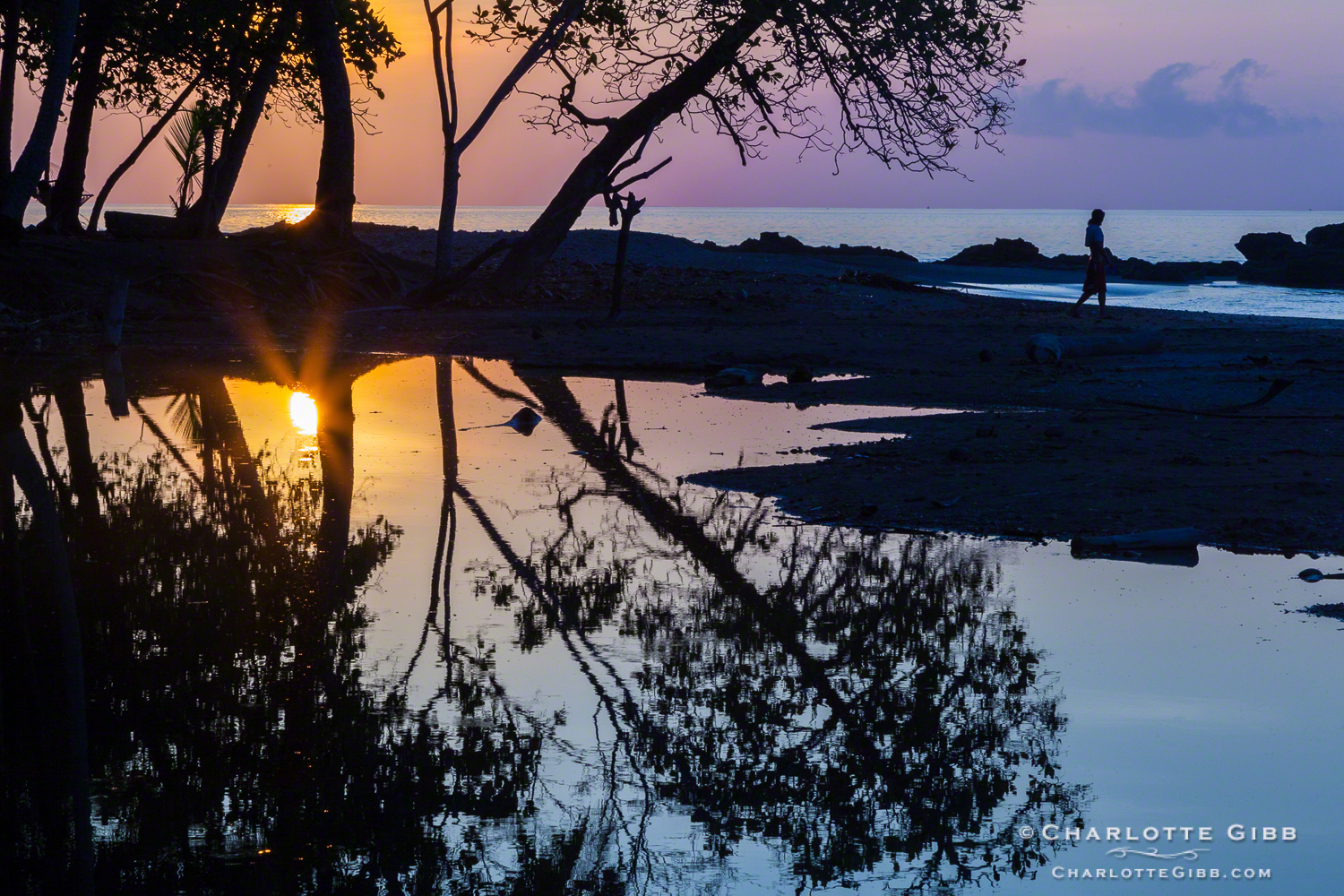 Costa Rican Fisherman at Sunrise
March 23, 2014
A departure from my usual diet of Northern California landscapes, I've been in Costa Rica these last two weeks satisfying a very different kind of visual appetite.
Today, I will begin posting some of my images from this trip, starting with this one, which I will tell you about in a moment. As I review my images, there are plenty of landscape sunrises among the collection, which makes sense since I've been based along the Eastern side of the Nicoya Peninsula. But moreover, I've been completely taken in by the abundance of wildlife — Monkeys, birds, reptiles, and fantastical creatures I've never before encountered. Photographing these critters proved to be fairly challenging for me. Landscapes do not move, after all, and so one has plenty of time to consider how best to compose and expose. But elusive birds flying through a dense jungle is quite another matter.
Also, I found that the light here behaves much differently than in California. Sunrises and sunsets do not linger. Twilight lasts only momentarily, so one must set up and compose quickly in order to catch those first or last magical rays of light before the sun is hot in the sky, just minutes after it first peaks over the horizon. Normally up and out by 5:00 AM to shoot, I usually found myself perfectly alone on the beach at dawn, but on the occasion when I took this photo, a single fisherman had crawled out of his beachside tent, gave me a friendly wave, and walked into the sea to cast his first net of the day.
Charlotte Gibb is a contemporary fine art photographer based in the San Francisco Bay Area specializing in landscapes of the Western United States. Her images are often taken in familiar places for the well-versed landscape photographer, but she prides herself on her keen eye toward the subtle and sometimes overlooked beauty of the natural world. Growing up among the beautiful mountains of Northern California, she considers herself a student of life, learning about people, nature, music, and photography along the way. But always, her life-long passion for the wilderness shines through it all. Charlotte earned her Bachelor of Arts degree from the Academy of Art University in San Francisco and has exhibited her work in several solo shows throughout California. Her darkroom, long gone now, has been replaced with digital darkroom tools, and her style has evolved from a somewhat journalistic approach, to one that pays tribute to the natural world. 
Related Posts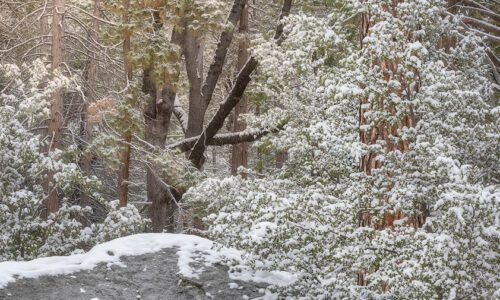 March 5, 2022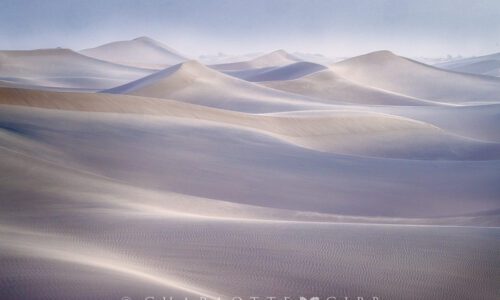 February 11, 2022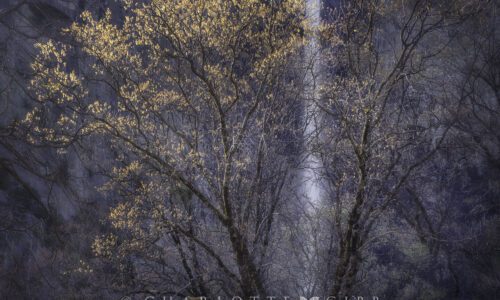 April 23, 2021