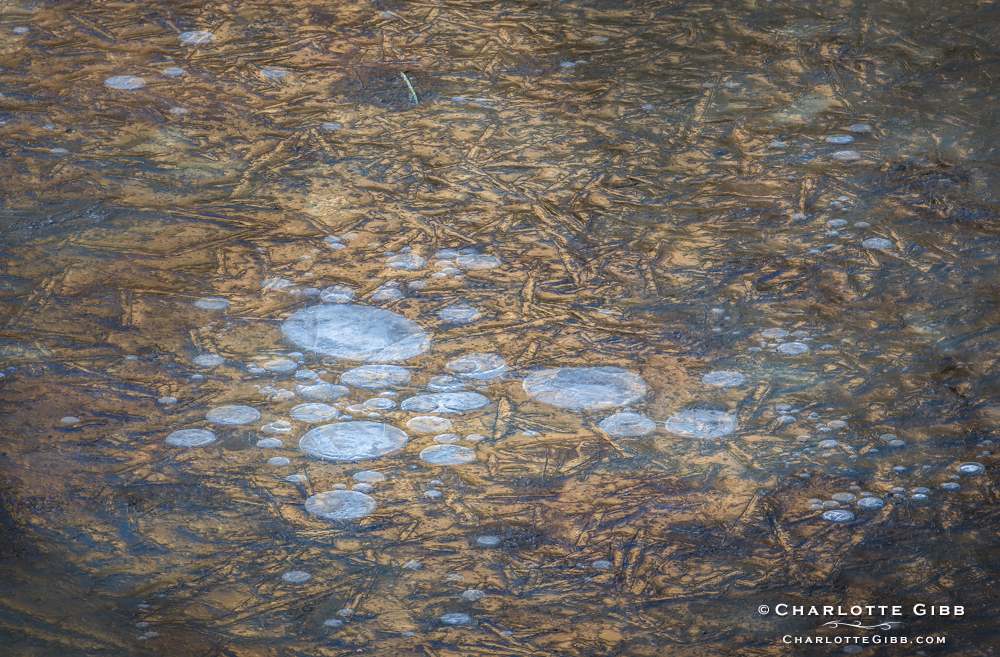 Ice and Frozen Bubbles
February 28, 2014
In mid-February, I spent some time in Yosemite Valley. At the first of the week, I was fortunate enough to bear witness to a clearing storm and captured some of the drama of that day, but the rest of the week was dominated by day after day of sunny, clear skies. So, consequently, I spent quite a bit of time shooting smaller, more intimate scenes in the Valley. Which is just fine with me. This composition of  bubbles frozen in suspension in a sheet of ice on a small pond has a tell-tale signature of Yosemite: the golden morning sunlight reflected from El Capitan on the opposite side of the river.
For my photographer friends, this image is a composite of six exposures, each focused further into the frame and then "focus-stacked" and blended by hand in Photoshop.
[contact-form][contact-field label='Name' type='name' required='1'/][contact-field label='Email' type='email' required='1'/][contact-field label='Website' type='url'/][contact-field label='Comment' type='textarea' required='1'/][/contact-form]
Charlotte Gibb is a contemporary fine art photographer based in the San Francisco Bay Area specializing in landscapes of the Western United States. Her images are often taken in familiar places for the well-versed landscape photographer, but she prides herself on her keen eye toward the subtle and sometimes overlooked beauty of the natural world. Growing up among the beautiful mountains of Northern California, she considers herself a student of life, learning about people, nature, music, and photography along the way. But always, her life-long passion for the wilderness shines through it all. Charlotte earned her Bachelor of Arts degree from the Academy of Art University in San Francisco and has exhibited her work in several solo shows throughout California. Her darkroom, long gone now, has been replaced with digital darkroom tools, and her style has evolved from a somewhat journalistic approach, to one that pays tribute to the natural world. 
Related Posts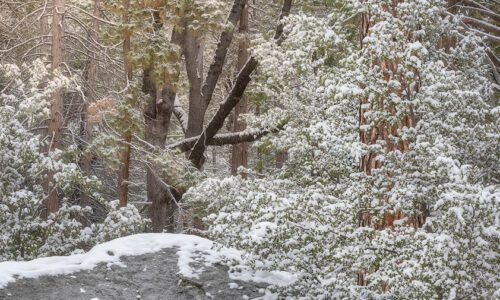 March 5, 2022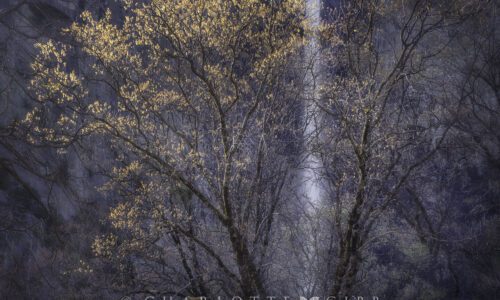 April 23, 2021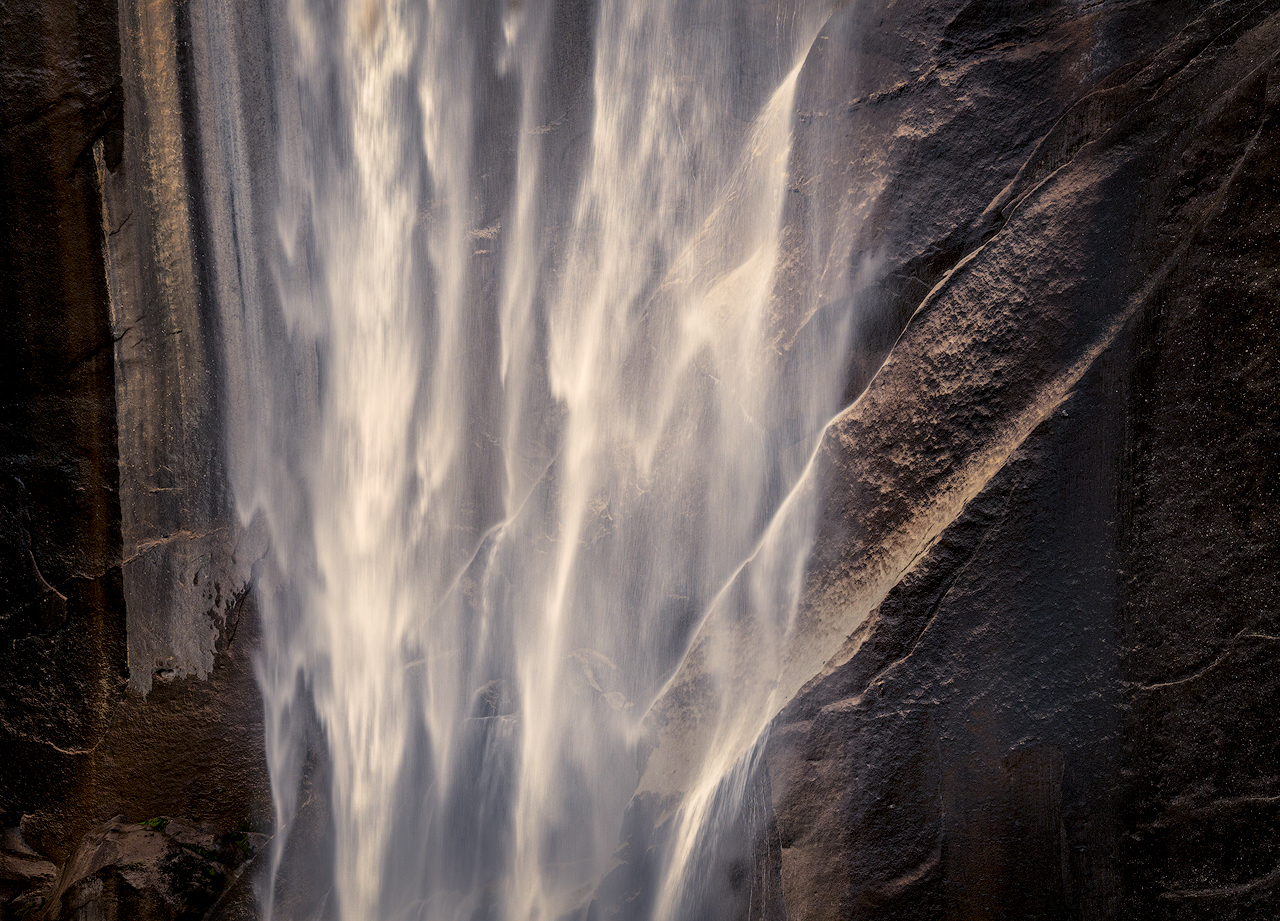 March 29, 2020