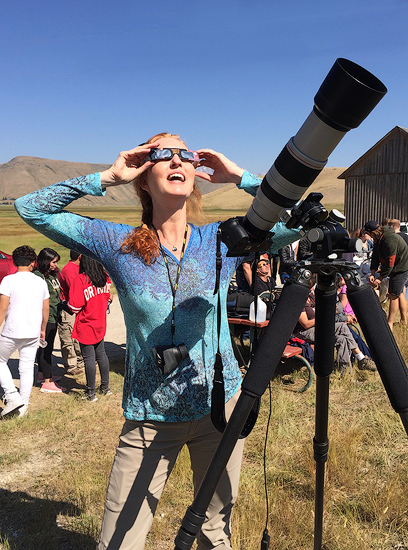 High quality UV filters for your camera: worth the extra money?
November 25, 2012
I was asked recently by a friend whether I thought he should buy a high quality ultra-violet (UV) filter or just get something inexpensive for his new, very nice Canon L lens. Was it really worth it to spend the extra money on expensive filters? What about polarizing filters? This is how I answered him.
The quality of the whole camera system, from camera body, lens to filter, is only as good as the weakest link in the chain. The glass quality and coating method on filters is really important if you want to maintain all the clarity and quality that you bought with the lens. To add a cheap filter to a great lens would be like shooting through a glass window all the time.
That said, more and more I find myself shooting without a UV filter all together because I notice a drop in clarity, even with high quality filters. Also, if you are shooting towards anything close to a light source where lens flare can be an issue, a filter will only exacerbate the problem. So, I'm not sure I would advocate buying a UV filter at all. Think about it this way — what is the reason for adding a UV filter to your camera system? To protect your lens from dust, fingerprints, or moisture? Each of those problems would also affect the filter and would have to be dealt with anyway. Dust, fingerprints and moisture can easily be wiped off the lens with a soft lens cloth. Protections from impact or falls? I can tell you that having a UV filter did nothing to protect my 70-200mm from being severely damaged when it fell over. Filter out UV light and cut haze? This was an issue when shooting film because film is more sensitive to UV light than the digital sensors. And, in the digital darkroom, any color shift can easily be handled with software. So, in summary, I am of the opinion that UV filters are just a good way for a salesman to increase the cost of the total sale, and to turn your $1200 lens into a $100 lens. I just purchased a Canon EF 100-400mm f/4.5-5.6 L lens, and I did not buy a UV filter for it. For protection from impact, I use a lens hood when shooting and a lens cap when I am not shooting. I keep a lens cloth handy at all times. For some reason, the debate about using UV filters or not is oddly heated, and it is worth investigating all points of view before making a decision about what and if to buy one.
Polarizing filters are a slightly different story. They serve a specific photographic purpose and I use them regularly for specific photographic purposes. They cut through glare on shiny surfaces or add contrast between things like clouds and sky. You still want to buy the highest quality filter you can afford for the reasons I mentioned above. B&W and Hoya both are reputable brands. I have a B&W and it is adequate. If money is an issue, I'd skip the UV filter and use the money you would have spent on that and get a decent polarizing filter. I also use neutral density filters for specific purposes and buy the best that I can afford.
Charlotte Gibb is a contemporary fine art photographer based in the San Francisco Bay Area specializing in landscapes of the Western United States. Her images are often taken in familiar places for the well-versed landscape photographer, but she prides herself on her keen eye toward the subtle and sometimes overlooked beauty of the natural world. Growing up among the beautiful mountains of Northern California, she considers herself a student of life, learning about people, nature, music, and photography along the way. But always, her life-long passion for the wilderness shines through it all. Charlotte earned her Bachelor of Arts degree from the Academy of Art University in San Francisco and has exhibited her work in several solo shows throughout California. Her darkroom, long gone now, has been replaced with digital darkroom tools, and her style has evolved from a somewhat journalistic approach, to one that pays tribute to the natural world. 
Related Posts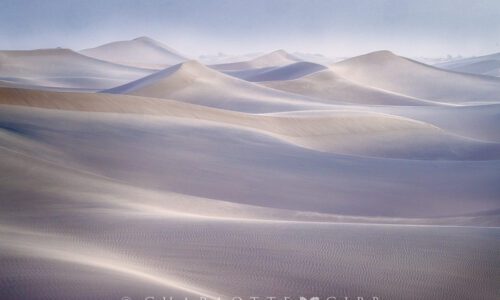 February 11, 2022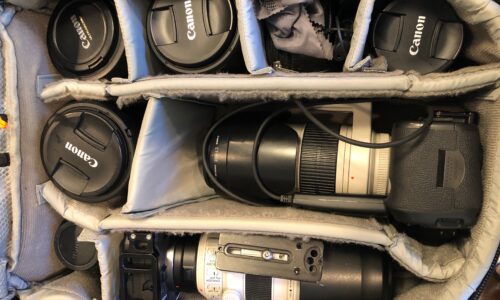 May 29, 2021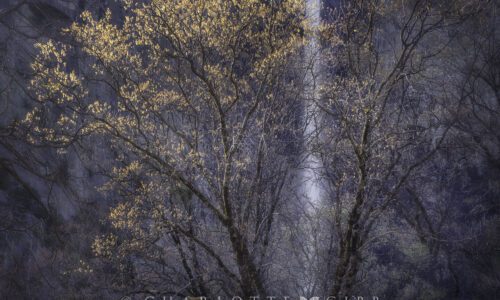 April 23, 2021